ALBUM REVIEW: The Old 97's change up the formula on 'Twelfth'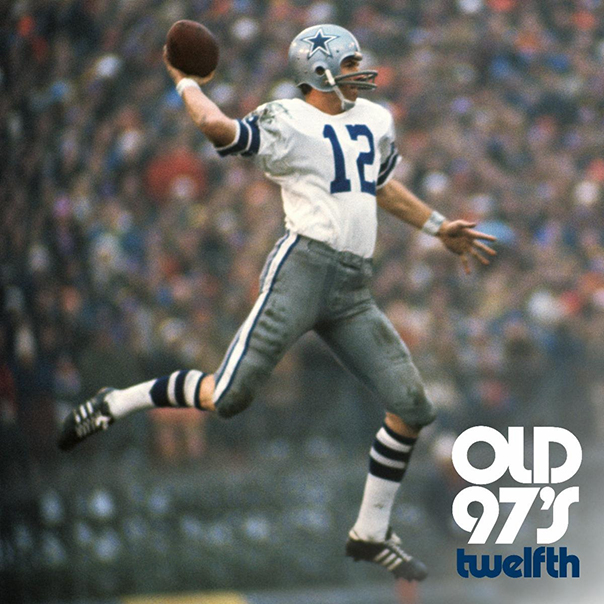 The alternative country movement of the mid- to late-'90s was, above all else, an extremely confusing zeitgeist. A counterpart to alternative rock, alt-country was declared to be the next-big-thing after grunge ran its course, with bands like Drive-By Truckers, Wilco and the Old 97's.
Twelfth
Old 97's
ATO Records, Aug. 21
7/10
Those predictions did not materialize, as almost all the bands from that wave have changed lineups and—in the case of Wilco—started calling themselves alt-rock without changing much of their sound.
Old 97's happen to be the exception. Their new album, Twelfth, is their 12th album (following 2017's Graveyard Whistling and 2018's holiday-themed album) all with the original lineup. And for the first 11 of those albums, the country element of their alt-country roots still shined through. But that has changed a bit.
That's not to say they've abandoned country influence entirely. "Happy Hour" and "Bottle Rocket Baby" maintain the rootsy undertones fans of Rhett Miller and co. have come to expect. But right from the start, you'd be forgiven for assuming it was an indie alt-rock album with a folk influence.
The presence of jangly indie rock on "The Dropouts" stands front and center, with acoustic guitar playing pushed to the back and barely audible. The following track, "This House Got Ghosts," dives farther in that direction with a simple lo-fi aesthetic and rock sensibility, even including meandering psychedelic guitar playing at one point.
All of this is a good thing, mind you. The Old 97's have made prodding explorations into sounds outside their genre over the last 15 years or so, despite their original contemporaries abandoning it for more standard rock music, but had yet to commit. Sturgill Simpson aside, there hasn't been much crossover success among the lingering alt-country acts, so broadening their horizons is long overdue.
The DNA is still there, though. "I like you better than beer," Miller sings on "I Like You Better." It's a distinctly country sentiment. The aforementioned "Happy Hour" would fit in on just about any previous Old 97's album.
Where things get a bit complicated is "Belmont Hotel." The song is a distinct throwback to Waylon-Jennings-era country music; a musically simple ballad driven by its poetic lyrics. Nothing about the tone or style of the instruments is what modern audiences would consider to be country, however. It's purely in the structure of the song itself.
"Confessional Boxing" strays even further away from the core by being—in essence—a punk song. Not punk-influenced, which the band has always been to some degree, but a straight-up early punk that mellows a bit as it goes on and the tone of the lyrics change. Old 97's absolutely pull it off.
The back end of the album has a couple especially slow ballads, such as "Our Year" and "Why Don't We Ever Say We're Sorry;" with the twangy "Bottle Rocket Baby" and the rock-leaning "Absence" sandwiched in-between. Twelfth is more of a departure than Old 97's traditionally take on their albums. However, if you put aside the expectations that come with the Old 97s' catalog, Twelfth is a rarity. It's two guitars, a bass, drums and vocals playing off each other well. It wanders between styles while pulling them all off. In an era of overproduction, a traditionally structured band just playing rock is a refreshing change of pace.
Follow editor Daniel J. Willis at Twitter.com/BayAreaData.