ALBUM REVIEW: Oneohtrix Point Never marries chaotic escapism and melancholic introspection with Good Time soundtrack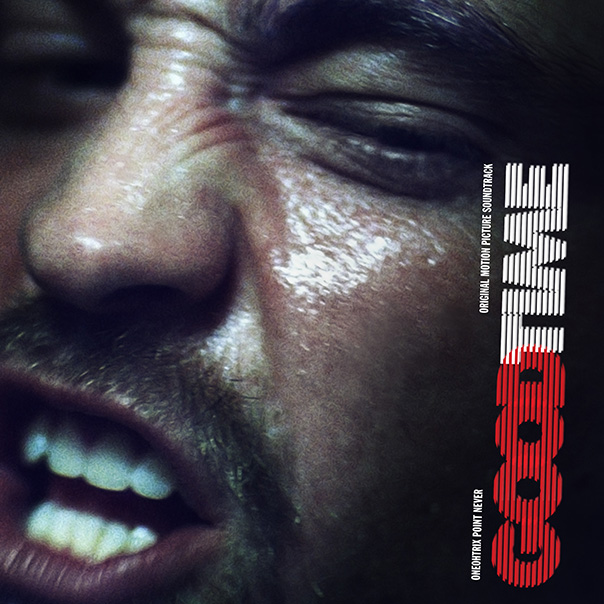 Progressive electronic artist Oneohtrix Point Never (Daniel Lopatin) has always seemed destined to score a film of pulsating ultraviolence. Lopatin's preeminent ability to weave together vivid soundscapes has made visualizing perfectly choreographed action scenes or adrenaline-pumping car chases possible.
Good Time OST
Oneohtrix Point Never
Aug. 11
Nevertheless, Lopatin, fresh from sweeping judges off their feet at the Cannes Film Festival, treats listeners with a cinematic headrush intensely realized through progressive walls of sound with his award-winning score for the film Good Time. With his latest work, sonic blasts of synthesized arrangements are altered into a visual reality as it perfectly boasts the same neon-drenched, high-octane aura that defines the film.
Throughout his prolific career, Lopatin has paraded a sense of disarray, yet in spite of his tendencies toward sporadic arrangements, there has always been a perplexing organization to his craft. With the Good Time soundtrack, Lopatin operates with a similar hand. What may first appear as a messy and sprawling collage of avant-garde soundscapes will later reveal itself as a carefully crafted intermingling of rhythm and tone that will evoke an atmosphere scattered with dizziness and fear.
Although it won the Cannes Soundtrack Award, Lopatin's latest work could have easily been used to score a dystopian, post-technologic shadow realm. It brims with glacial expression and harmonious hues of escapism. Within this constructed wasteland, Lopatin recalls the hypnotic and ambient qualities of German collective Tangerine Dream and the synth-soaked, prog electro style that Italian trio Sensations' Fix brandished in the '70s.
While Lopatin's influences run thick through this soundtrack, he manages to leave his own stamp of artistic exclusivity. With tracks like "Flashback," "Leaving the Park" and "Romance Apocalypse," he composes intense arrangements that are unnervingly profound in the way that it injects tangibility into this experience. There is a certain palpable longing for connection deep within every moment of the score's runtime that perfectly mirrors the smoldering brotherly affection exhibited in the film, yet the score remains frigid as it communicates desolate abstractions of emotion.
Unfortunately, the soundtrack does tend to meander a bit with the shorter tracks and a few sound clips from the film. One can go as far as to say that Lopatin appears to fill time rather than expounding upon the film's emotion or its adrenaline-induced sequencing. However, because Lopatin includes a meditative ballad with the help of Iggy Pop's vocals, the score's minute flaws are nearly invisible.
The final track on the album, "The Pure and the Damned," features Iggy Pop and offers a hopeful and poignant reprieve to the arpeggiated nature of the 12 prior tracks with a simple piano ballad that meditates on the dichotomies of good and evil and life and death. With an atmosphere built upon a pensive piano lead, ambient synth lines emerge in the midst of the piano-driven sentimentality and help increase the track's ruminative nature toward a transcendental climax that suddenly pauses with subtle dark droning and Iggy's enlightened voice uttering the line, "Some day, I swear, we're gonna go to a place where we can do everything we want to/ And we can pet the crocodiles," suggesting that maybe one day that we can reach a harmonious impasse in life, devoid of any evil or death.
With a melodic and somber conclusion to his latest project, Lopatin validates his soundtrack's Cannes award-winning accountability and may very well find himself in contention for the Academy Award for Best Score as February nears.
As the composer for the Good Time Original Motion Picture Soundtrack, the acclaimed electronic producer was able to engineer dark and vivid electronic music that transitions from anxious IDM to relaxing ambient strokes of genius. Lopatin's soundtrack for Good Time is a pixelated portrait of fear and cathartic release—a stunning echo of a fantastic film. With his latest release, it is not hard to see how Lopatin, under the stage name Oneohtrix Point Never, has become one of the more influential electronic artists of the past decade.
Follow writer Kyle Kohner at Twitter.com/kylejkohner.