ALBUM REVIEW: Osees continue their evolution on 'Protean Threat'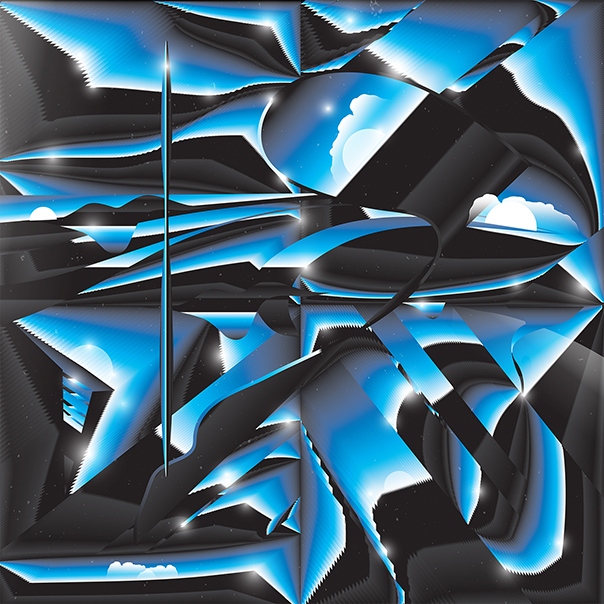 Charles Darwin rarely used the term "evolution," even as he popularized the concept that species change over successive generations. Instead, Darwin preferred the phrase "descent with modification." His groundbreaking idea was that organisms randomly mutate over generations, and that the mutations that helped the creature survive would be passed on to its kids. John Dwyer's perpetually unfolding musical project Osees (previously OCS, Thee Oh Sees and Oh Sees) has undergone yet another speciation, evolving like Darwin's finches to find sweeter nectar in a variety of different blossoms.
Protean Threat
Osees
Castle Face Records, Sept. 18
9/10
Protean Threat, the band's 23rd studio album, continues to plot a course out of the muddy lo-fi garage rock of the band's past and into a punk-ish, space-age, prog-rock freak-out that feels exactly as science fictional as the year 2020 sounds.
The Osees' current musical chimera consists of about three disparate musical genres the band has been exploring and combining for its last four or five albums: blasts of noisy punk rock, synth-heavy Kraut-rock, and retro-psychedelic garage rock. Some of the songs on Protean Threat explore these styles in isolation, while others combine these disparate sounds into something wholly new and unique to the band.
The album opener, "Scramble Suit," is a reference to an electronic disguise worn by undercover narcotics officers in Philip K Dick's drugged-out science fiction novel "A Scanner Darkly." It hits the listener with syncopated blasts of white noise. Eventually some of the chaos subsides and the manic groove is punctuated by horn blasts. Dwyer's vocals add an oddly simple harmony, and the result is a sound not easily comparable with anything else. "Terminal Jape" pushes slabs of bass-heavy riffage into a manic ascent as Dwyer blasts the listener with caveman-like yawps.
On other songs the vibe is much more refined. Osees have been experimenting with the German prog-rock pioneered by bands like CAN and Kraftwerk and commonly known as "Kraut-rock" for several albums now. With the addition of keyboardist Tomas Dolas in 2018, the band has delved even deeper into the genre. "Wing Ruin" feels almost like an outtake from Kraftwerk's sessions for its legendary 1974 album Autobahn. The song's propulsive "Motorik" beat anchors the groove while retro synths noodle over the top.
This is the fourth album to feature Osees' unique two-drummer lineup, and the dense drumming laid down by Dan Rincon and Paul Quattrone is one of the band's cooler mutations.  "Upbeat Ritual" and "Gong of Catastrophe" positively percolate with percussion. Imagine CAN's legendary drummer Jaki Liebezeit but with four arms! "Upbeat Ritual" and "Gong of Catastrophe" are buoyed by the lively drumming, which crackles with dynamic energy rather than falling into repetitive drum patterns.
The best songs on Protean Threat combine these disparate musical genres into something fresh and unique. One of the album's standouts, "Mizmuth," rolls along like a stoned space trucker, bloopy keyboards and gritty guitar floating over the galloping drums. On "Red Study," bassist Tim Hellman's minimalist bass line holds down the groove while Dwyer's guitar cuts like a razor blade.
Unlike last year's Face Stabber, which closed with an epic 17-minute jam, Dwyer keeps the songs short and sweet on Protean Threat. The longest is the wah-wah-inflected funk of "Toadstool," which clocks in at under five minutes.
Fans got a sneak peak at these songs when Osees rehearsed them on YouTube in March as a treat during the COVID-19 shutdown.
Dwyer seems determined to populate the world in 2020 with his musical progeny. Over the summer the prolific frontman has already released a tribute to singer-songwriter Michael Yonkers with side-project Damaged Bug, an instrumental album with TV on the Radio's Kyp Malone, among others under the name Bent Arcana.
Darwin's theory of evolution depends on precisely this type of fecundity. Mutation requires productivity. Dwyer is a force of nature, and we're lucky to be able to watch his speciation. Protean Threat is Dwyer's latest transitional fossil and captures him feeding from all kinds of crazy flowers.
Follow writer David Gill at Twitter.com/songotaku and Instagram/songotaku.