ALBUM REVIEW: Outer Spaces reflect and ruminate on 'Gazing Globe'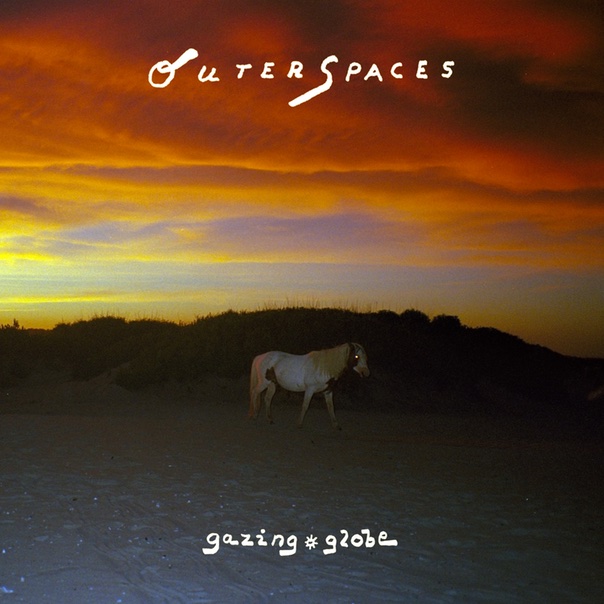 Look into a funhouse mirror, and the distorted reflection may as well be another dimension. It's a fitting metaphor for Cara Beth Satalino to use with regard to her new album. Her Outer Spaces persona came from her desire to free herself from outside influence in pursuit of pure expression, and her secluded approach takes a therapeutic role on her sophomore outing. In her effort to reorient herself following the end of a long-term relationship, she has become more aware of the rift between her ideal and how she thinks of herself now. Gazing Globe, named for the ornamental mirrored ball that distorts a reflection, is a collection of folky power pop songs, but the catchy melodies and tasteful songwriting service a core of turmoil and uncertainty.
Gazing Globe
Outer Spaces
Western Vinyl, June 28
"Do you know her?" Satalino asks on opener "I See Her Face." With a demure, yet uplifting timbre fit for living rooms and bonfires, she recalled the more upbeat tunes of Sparklehorse and Snail Mail with dainty, clean guitar lines. From a point of not recognizing herself in the mirror, she journeys toward self-realization throughout the album. The title track strikes a balance between glum modulations with pleasant resolves, circularly building and releasing tension over smooth string accompaniment and woodblock accents. Dissonant but melodic, plodding but bouncy, it reflects the fascinating version of herself that looks back at her from the album's namesake.
While the album is at its core intensely personal, "Truck Song" and "YWLGOML" have more relatable themes. On the former, Outer Spaces reminisces about her vehicular misadventures, punctuating the seemingly limitless potential touring with that breakdown sentiment: "Get on your feet/ You're on your own." She inventively blends her voice and guitar chords to flesh out the less-is-more soundscape. The latter is an acronym for "You Won't Let Go of My Life." Over an electrifying guitar solo and pristine keyboard leads, Satalino encourages her ex-lover to take those steps into the unknown instead of circling back to her.
Familiar indie rock instrumentation gives Gazing Globe a homey, inviting vibe. The simple strumming rhythms of "TV Screen," are embellished by drizzling, quivering and popping synth. Satalino's resonant melodies are punctuated by a harmony-filled solo, breaking through the media's distortion of reality by literally smashing the glass. Even so, there are tracks like "Paper Flowers" that are more ambiguous. The personal nature can obscure the actual lyrical meaning. But then again, this is an album about Satalino trying to find herself on her own terms. She's taking us for a ride, during which we can glean whatever we like—claiming our own space as she finds hers.
A pristine guitar and keyboard intro begins "Album For Ghosts," an ode to the many lost gems in the sea music has become in the internet age. It's here where Satalino flexes her surprisingly robust dynamic range, creating a soundscape as vibrant as it is stripped-back and concisely executed. Similarly, the gentle flanger effect of "Telling You Things" allows the otherwise dry arrangement a gliding effect over the mid-tempo rock beat. Satalino's internal dialogue reaches a head as she layers her vocals at the song's exhilarating close.
Though there is some variation, Gazing Globe sticks to the softer side. "I Slowly Close My Eyes" plays like unplugged slowcore, with a warm tom-tom beat driving spiraling electric piano and guitar syncopation. While this can hinder the long-term interest in each song, the pleasant, nonthreatening songs reflect Satalino's positive outlook about her painstaking introspection. "Teapot #2" ends the album with positivity, though not with outright closure: "I may exist/ Or I may not/ I've not decided/ Am I the tea/ Or just the pot?"
While the weight of Satalino's inner struggle is palpable throughout Gazing Globe, her distorted vision still yields beauty. She may be in the midst of a rebuilding process, but this album proves there's still pockets of wonder to be found in the uphill struggle.
Follow editor Max Heilman at Twitter.com/madmaxx1995 and Instagram.com/maxlikessound.