ALBUM REVIEW: An old Beatle surprises with 'McCartney III'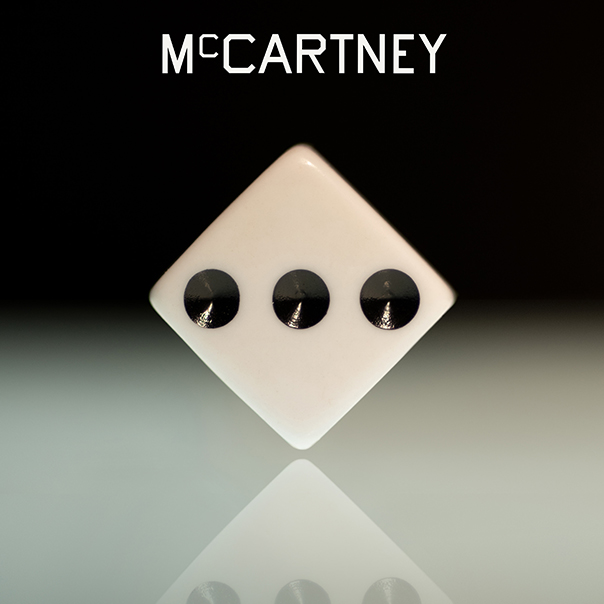 It's usually too much to ask for: a legitimately good new chunk of music standing on merit alone from the guy who could've retired 40 years ago and still been called the world's greatest living songwriter today. Paul McCartney is 78 years old. He doesn't have to make records anymore. At times over the years it seems he suddenly realized he's Paul McCartney and hauls everything that entails into the nearest studio because he feels he has to.
McCartney III
Paul McCartney
Capitol, Dec. 18
8/10
He didn't have to make McCartney III in 2020. Or maybe he really did, which makes it so much less disposable than some of his solo material over the years which, like it or not, has gotten a fair shake because, you know, the Beatles thing.
Some of McCartney III—so named like its two apparent predecessors because he plays every instrument and, stylistically, he's just being himself—is is just OK. There's a Beatle chord here and there, there's a nod to his '70s or '80s catalog, there McCartney drumming which, believe it or not, is a thing. That part of McCartney III is worth any fan's time but otherwise reenforces the idea he needed to compete with the other guy to elevate to greatness and, otherwise, is usually coasting.
But some of McCartney III will simply make you glad he didn't retire 40 years ago. That part is just inspired.
Paul McCartney makes his intentions clear on opener "Long Tailed Winter Bird." The riff jangles a bit messily, which is usually a good idea for him. He lets the song breathe and takes his time, giving it that homemade feel which, like good food, is usually a good idea. He sounds like a determined young guy with blisters on his fingers and a riff in his brain. The progression is slow but effective.
McCartney falls back on his love of catchy and compact little ditties on the barebones and upbeat "Find My Way." It's a nice hook, but nothing anyone will demand to hear again. Same for "Pretty Boys," which sounds a bit forced. "Women and Wives" has a clearer point, made with melody-hauling piano. "Lavatory Lil" may be a fun nod to John Lennon's "Polythene Pam," proving McCartney still does whimsy well.
Where McCartney really stopped me dead in my tracks was on "Deep Deep Feeling," which ranks with his best solo material. The ears wait … and wait … and wait for the next change, a beautifully laid trap for the listener's attention. He constructs a rollercoaster ride about emotional peaks and valleys during which he rips away musical layers and reconstructs them without being obvious, ending with an almost-desperate mantra set to sophisticated piano and bare guitar. It's the record's only song demanding repeated listening. It's almost a faith-restoring master class in how to write a song to convey real feelings.
That makes the falling groove of the next song, "Slidin,'" feel naturally relentless, not unlike Wings' "Let Me Roll It." McCartney pushes his voice a bit and, paired with some fuzz guitar, almost sounds like something he would've done had he continued his brief partnership with the surviving members of Nirvana.
"This Kiss of Venus" could've been on his first solo record, which is saying something. This is the stripped-down sound for which he was likely shooting; just one of McCartney's sweet spots, with some surprising instrumental arrangement as it goes. "Seize the Day" would've been a solid Beatles B-side, upbeat and simple (with some of those Beatles chords and arranging delivered almost as an afterthought).
He shows a bit more sophistication on "Deep Down," contrasting a layered arrangement with some gritty vocals contrasting horns, overlaid organ, and snappy electro-drumming. Finale "Winter Bird – When Winter Comes" reprises the opener, then shifts into a warm nursery rhyme hook about farm animals and bad weather—just a great way to end. By the time it arrives, you're glad he went there. A record like this from a walking legend is really an unexpected gift for the holidays.
Follow music critic Tony Hicks at Twitter.com/TonyBaloney1967.