ALBUM REVIEW: Paul Weller does it again on 'Fat Pop (Volume 1)'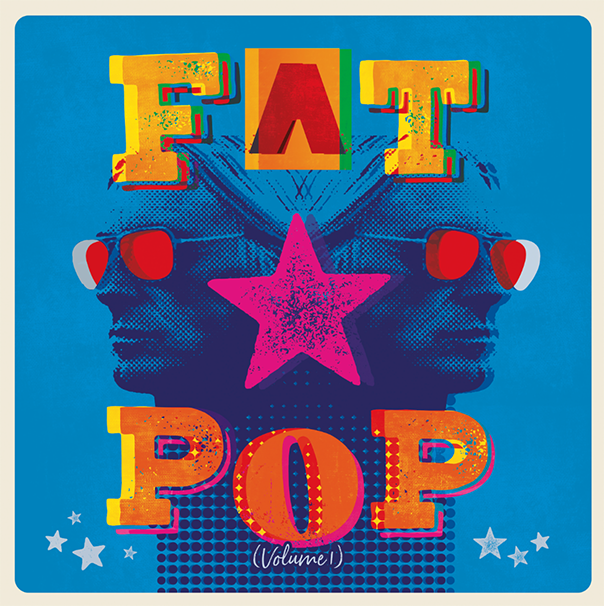 Less than a year after releasing his last solo album, On Sunset, Paul Weller is back with a follow-up. The former frontman for the legendary band The Jam once again arrives like an impeccably dressed guest at the soiree on Fat Pop (Volume 1). More than mere Britishness, Weller's dapper sophistication oozes from the speakers throughout the singer's 16th solo album, adding to the album's elegance and class.
Fat Pop (Volume 1)
Paul Weller
Polydor, May 14
8/10
Honestly, the 62-year-old Weller, father of eight, currently homeschooling his youngest three while finding time to write yet another solo album during stolen moments during lockdown, might just have some superhero in his blood. But the lad from Surrey is also mellowing out. The guitars have lost some of their overdrive from Weller's days in The Jam, and found accompaniment from piano, synths and drum machines during his time with Style Council and on his more recent solo albums. Fat Pop adds some additional layers to the sophisticated but sometimes stripped-down pop of last year's On Sunset.
"Cosmic Fringes" kicks the album off with a throbbing synthesizer groove and Weller's low-key singing, which soon rouses itself into a T. Rex-inspired rock and roll chorus. As the song evolves, synthesized ear candy and screaming guitar licks decorate the groove with increasing frequency. On "True," Weller seems closer to channeling David Bowie's cat-like inscrutability over the chugging guitar, which builds in intensity with the addition of satiny brass and backing vocals from Lia Metcalfe of The Mysterines.
The other noticeably Bowie-inflected tune on the album is the first single, "Shades of Blue," which Weller composed with his 29-year-old daughter, Leah. She helped come up with the powerful chorus. The song's rhythmic piano, thumping bass and flanged vocals offer a buffet of vintage British sounds. Together, Leah and her dad deliver the especially poignant chorus in harmony, singing, "Spend all your life/ Just to find out/ All that matters/ Is close to you."
The title track luxuriates with jazzy guitar over a sparse hip-hop beat. During the chorus, Weller asks in a thick accent, "Who's always there when your life is down? Fat Pop." A sudden turn in the song delivers the listener to a chaotic, odd-metered, discordant world full of computerized bleeps and bloops. Part of the album's charm comes from the interesting pairing of instruments, like the driving guitar and flute on "Testify," or scratchy, echoey guitars and washes of synthesizers on the reggae-tinged "Glad Times."
I'd wager no one in jeans got within 50 of feet of making this album. It was all trousers and slacks. There's a mannered formality to the music, but it's never stuffy or pretentious. The songs' elaborate instrumentation and arrangements harken back to the work The Beatles did with legendary producer George Martin. Weller's sophisticated lyricism and his fairly deadpan delivery are the antithesis of a similarly American artist, say, Kid Rock.
The result is that Fat Pop (Volume 1) feels like a fancy night out, but in comfortable clothes and surrounded by friends. After half a century of making music, Paul Weller is as good at is as anybody can be, and we're lucky he still works very hard on his craft.
This story originally listed the wrong age for Leah Weller. We regret the error.
Follow writer David Gill at Twitter.com/songotaku and Instagram/songotaku.