ALBUM REVIEW: Periphery escapes stagnation on 'Hail Stan'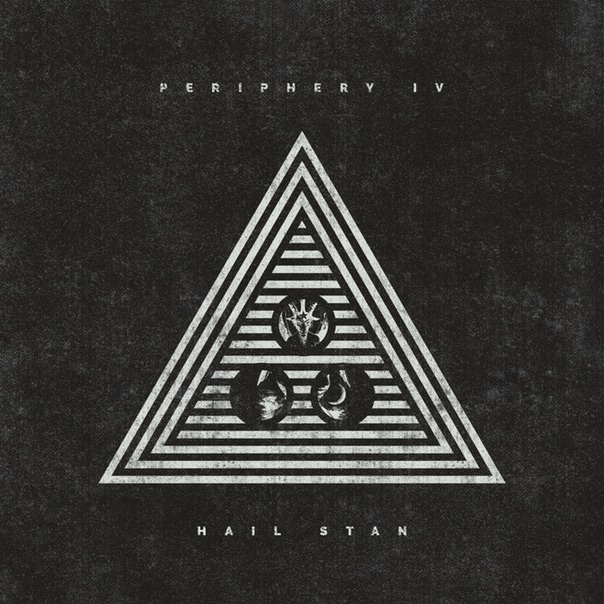 Since Washington, D.C.'s Periphery helped spearhead a Meshuggah-worshiping tech-metal offshoot, what's kept the band relevant hasn't been  the polyrhythms, but the songwriting. The band's hyper-syncopated breakdowns have proven an unlikely partner for sticky vocal melodies and adventurous playing. Now on its very own label, 3DOT Recordings, Periphery holds its standard of intensity, virtuosity and catchiness with its sixth album. Periphery IV: Hail Stan is a testament to how a keen ear for arrangement can elevate the modern prog-metal template with a diverse array of styles.
Periphery IV: Hail Stan
Periphery
3DOT Recordings, April 5
The 15-minute opener, "Reptile," is Periphery's ultimate "whatever; I'll do what I want" song. Founding guitarist Misha Mansoor has gone above and beyond by composing choir and string arrangements, knowing exactly where to add that extra bombast for triumphant melodies and symphonic interludes. Vocalist Spencer Sotelo bridges his incredible singing range and guttural growls with Marilyn-Manson-esque whispery rasps, guiding the band through machine gun double-kick bursts, dynamic choruses and detuned chugs to rock and roll swagger. This makes for a powerful statement of individuality to glean from the rest of Hail Stan.
Lead single "Blood Eagle" and "CHVRCH BVRNER" bring the brutality, with the former's impenetrably dissonant chords and the latter's shred-happy chaos. It's incredible how Sotelo can embellish such aggression with memorable vocal lines, but he's able to do so without falling into the predictable good-cop-bad-cop vocal formula.
The lack of predictability allows guitarists Mansoor and Jake Bowen to right convention without having to revert back to power chords to give the frontman something to sing over. The chemistry between the musicians is more evident than ever during these violent cuts. Drummer Matt Halpern gives a particularly mind-blowing performance on "CHVRCH BVRNER," whacking the band's choppy riffage around with blistering fills and airtight precision.
Hail Stan goes beyond abject heaviness with constantly evolving arrangements. "Garden In The Bones" inventively imparts melody to "djent"-style chugs, masterfully implementing 15-count phrasing to infectious hooks. The song drops without warning from a destructive breakdown into a synth-laden ambient rock passage, as Sotelo paints a picture of the struggle to tell life from death during sleep paralysis. The way thunderous growls and cavernous chugs give way to eerie choir singing on "Follow Your Ghost" reflects the band's sleek, yet powerful approach. Transitioning from a meticulous, gothic piano-driven passage to an emotive guitar solo could not have been executed better.
Where many of Periphery's contemporaries shoehorn poppier songs into a tracklist, these guys view it as another facet of their renowned musicality. "It's Only Smiles" recalls easycore bands like A Day To Remember with its anthemic singing and uplifting guitar lines, but their prowess remains intact with tasty licks and an exhilarating bridge of militant chugs and crowd-shout singing. "Crush" takes the pop element much further as an electro acoustic arrangement of rumbling synth pads and orchestral strings. The song breaks new ground for the band, but the electronic beats—like the rest on the album—essentially steer toward dubstep without the wobbly bass. The sounds tend toward the dated, but the fact Periphery can contextualize its chops without guitars is a testament to its adaptable vision.
Hail Stan maintains a remarkable balance of savagery, palatability and unpredictability. "Sentient Glow" proves the perfect foil for the darker cuts with uplifting modulations and galloping rhythms, but its passionate ending is almost like Periphery's attempt at a power ballad. Sotelo pushes his high register as the band rockets from somber piano to massive chords. The nearly 10-minute closer, "Satellites," actually embodies this free flow of ideas the most.
It starts as an ethereal ballad, branching off from nuanced rhythm changes and jazzy drumming. It could easily end less than halfway through, but the band sneaks in one last dynamic explosion. Jagged rhythms and melodramatic vocal cadences synthesize with the previous harmonious soundscape, refusing convention and intensifying the impact of the album's final moments.
Periphery may be known as "djent" godfathers, but Hail Stan goes far beyond genre tropes in pursuit of something more timeless. These guys simply write what they love and that's shown in this album's breadth of well-conceived, technically dazzling ideas.
Follow editor Max Heilman at Twitter.com/madmaxx1995 and Instagram.com/maxlikessound.