ALBUM REVIEW: Peter Frampton rejuvenates the classics on 'All Blues'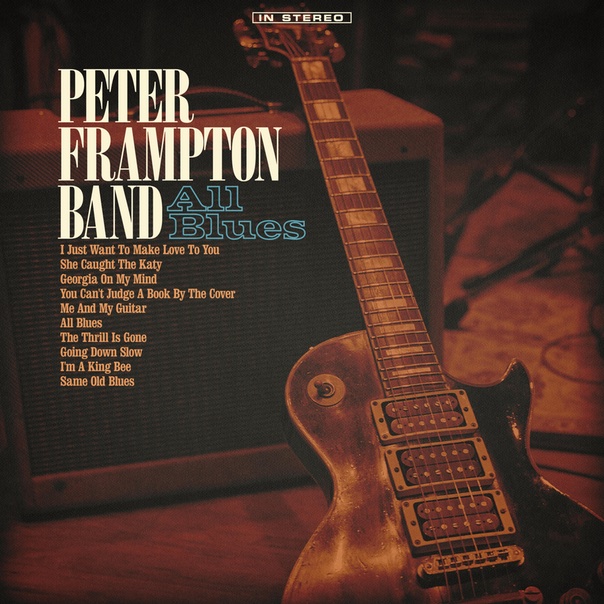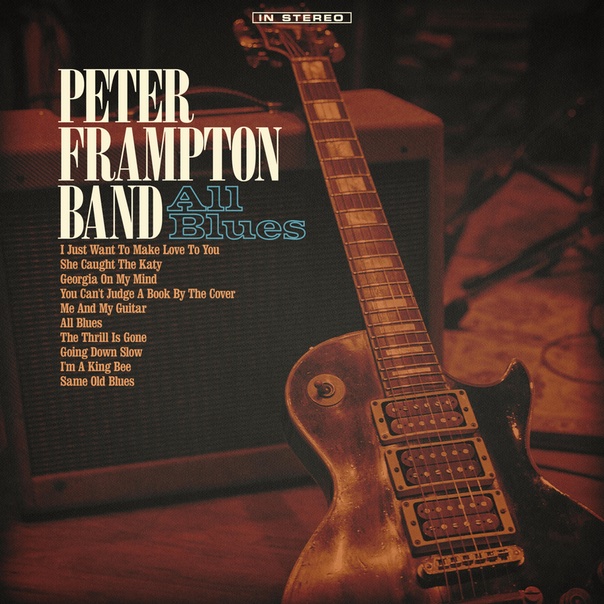 Peter Frampton has influenced the identity of loud guitar music to the point where people less than half his age have probably inadvertently heard his hits. When you've helped write the hard rock rulebook and collaborated with David Bowie, where do you go next?
All Blues
Peter Frampton Band
Universal Music Enterprises, June 7
Having already done the live album rounds and released an acoustic LP in 2016, Frampton now does a retrospective deep-dive on All Blues. Hard rock in the '70s owes its existence to the likes of Howlin' Wolf and Muddy Waters, but this album is more than a mere tribute. With his world-class band in tow, Peter Frampton explores his musical lineage with respect and personality.
Frampton couldn't have chosen a better opener for a blues album than "I Just Want To Make Love To You," the tune popularized by Muddy Waters. Frampton and company more than capture its smokey, rustic grime. Dan Wojciechowksi's pounding drumming trudges alongside Frampton and Adam Lester as they lovingly execute the song's timeless riff. Kim Wilson's barrel-chested voice captures the song's overt sultriness.
All Blues teases its diversity on the next two singles. Ray Charles' swaying ballad "Georgia On My Mind" gets an instrumental take, spotlighting Frampton's melodic side over soulful piano chords and a dynamic rhythm section. The modern production works quite well here, but doesn't translate quite as well on "The Thrill Is Gone."
Despite its lessened psychedelia compared to the '69 B.B. King cut, the background strings maintain their regal quality. Frampton's intuitive chemistry with Lester and guitarist Sonny Landreth see him both show off and settle into the groove.
Frampton's covers of Taj Mahal's "She Caught The Katy" and Freddie King's "Me And My Guitar" steers closer to Led-Zeppelin-style blues rock. These extended jams show each musician's thorough knowledge, but also the band members' joy to try their hand at these foundational tunes. Instead of emulating the original singers, Frampton pours his own emotions into his performances.
His rendition of St. Louis Jimmy Oden's 1942 standard "Going Down Slow" stands out in this regard. He embodies the raw emotions of Howlin' Wolf and Bobby Bland, cathartically addressing his struggles with inclusion body myositis (IBM). Over a sluggish shuffle, guitar and call-and-response accompaniment unlock a timeless cathartic power.
Frampton elevated his covers album by drawing from multiple versions of certain songs. Though the 1962 Bo Diddley recording of "You Can't Judge A Book By The Cover" hardly used his signature beat, Frampton's guitar falls into that Louisiana swagger. This allows drummer Dan Wojciechowksi and bassist John Regan to drop into a straightforward funk rock groove, giving a unique, yet grounded arrangement.
The real surprise comes on Miles Davis' Kinda Blue deep cut "All Blues." Over the iconic swing waltz rhythm structure, Frampton maintains bluesy grit while approaching his licks in a way worthy of the cool jazz elite. This song also features a mind-blowing performance by pianist Rob Arthur. His contributions are vital throughout the record, but here his dynamism and technicality is simply sublime.
Channeling Slim Harpo's swampy murk, "I'm A King Bee" brings stomping four-on-the-flour swing, fuzzy guitar strains and well-placed keyboard ornamentation. In contrast, Frampton closes the album with a euphonic, pristine take on Moloch's "Same Old Blues." Warm organ pad percussion and grand piano modulations follow Frampton's tear-jerking solo to a sweeping crescendo. It's a fitting end to a reverent album, and by proxy, a remarkable career.
All Blues heralds the start of Frampton's farewell tour, necessitated by his uphill struggle with IBM. Regardless of his health struggles, this couldn't have picked a better way to cap off his illustrious discography. Authentic and creative, this album is the sound of a man thanking those who made his life's work possible.
Follow editor Max Heilman at Twitter.com/madmaxx1995 and Instagram.com/maxlikessound.