ALBUM REVIEW: P!nk longs for companionship and escape on 'Hurts 2B Human'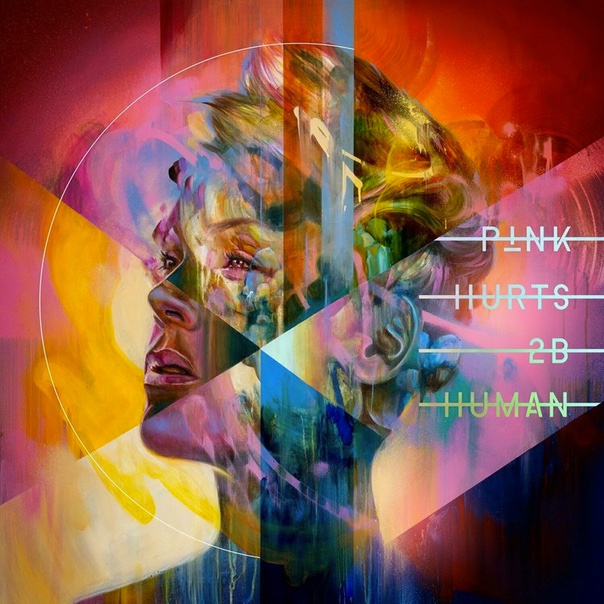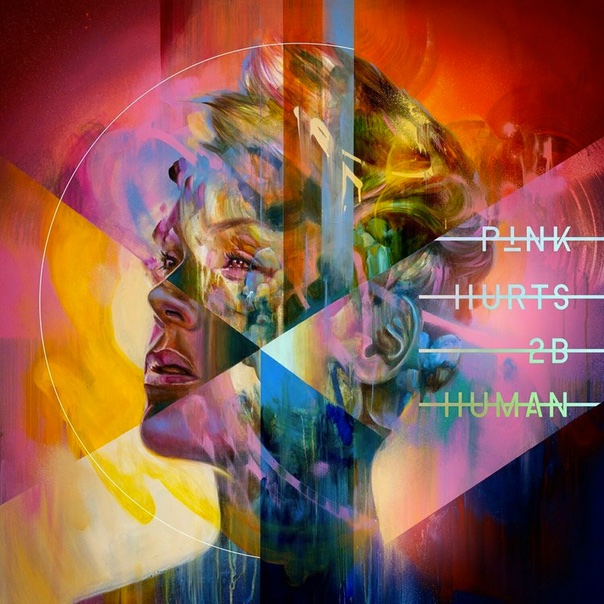 Alecia Beth Moore's ability to juggle badass, reflective and dancey vibes has made her a shining star in modern pop as P!nk. She's assertive and strong but maintains convincing vulnerability. Following 2017's chart topper Beautiful Trauma, P!nk brings her revealing lyricism and firecracker attitude to Hurts 2B Human. P!nk looks within herself and to those she loves with an impressive array of sounds. While mainly focusing on power ballads, a funky synth pop track, an EDM banger and an acoustic fingerpicking ballad make the cut. Features from Khalid, Cash Cash, Chris Stapleton and Wrabel top off a solid addition to a solid discography.
Hurts 2B Human
P!nk
RCA Records, April 26
"Hustle" kicks off Hurts 2B Human with a bang. With the mix of P!nk's powerful vocals singing of a love gone wrong with a fun, intense delivery. She assertively warns a man against exploiting her love. "You took my love, mistook it for weakness/ I guarantee I won't repeat this/ No, don't try to hustle me," she sings to a swift bass line and a synthetic combination of funk and blues. Backing vocals from Imagine Dragons' Dan Reynolds—who co-wrote the song—and a deep bass beat drive this electric, catchy tune.
P!nk calls for a companion to escape negativity and to stay together for the night on the stomping folk anthem "Walk Me Home." "Walk me home in the dead of night/ I can't be alone with all that's on my mind," she sings with soaring harmony. The bridge breaks down to twangy acoustic guitar strumming and relaxed vocals, giving a breath of fresh air between the infectious energy.
Themes of longing of companionship and understanding recur throughout the album. Similar to "Walk Me Home," the title track brings the notion of acceptance in a world where it's hard to maintain one's humanity. With a plucking guitar, a snapped backbeat, and a modern EDM beat, P!nk sings of being there for people as they are for her. "God, it hurts to be human/ Without you I'd be losing" she sings with flowing passion. Vocally, Khalid's feature meshes well, playing off P!nk's tone. Together, they bring the message home that human goodness can prevail through pain.
Escapism returns to the spotlight, this time with a partner from the past on "Can We Pretend." This track brings a sense of nostalgia and memories of a past love with a euphoric beat. The bittersweet chorus, "So can we pretend that I'm 22 today?/ Dancin' on the tables with you, oh yeah/ Can we pretend that we all end up OK?" imparts a feeling of bygone times of simple joy and make-believe. A synthy snap beat swirls and transforms seamlessly, keeping the builds and drops interesting.
"The Last Song Of Your Life" closes Hurts 2B Human beautifully with acoustic fingerpicking guitar and echoing vocals. The opening lines, "If you had one song left inside your soul/ What would you sing tonight?/ If you had one chance left before we're old/ The last song of your life," are set up like a dialogue to another songwriter. P!nk's voice is controlled, soothing and beautiful. Keeping it subdued while also demonstrating her range, this track highlights her voice and message—inviting listeners to write authentically and express courageously. P!nk wants to learn about her partner's experiences, memories and truth. It doesn't come across preachy, but the track is meaningful. P!nk writes her songs as though they might be her last, and it shows in the best way.
It's human nature to want mutual understanding—having someone to trust, appreciate, love and escape with. All of these aspects can be found on Hurts 2B Human. Bringing a common connection and need of many in the form of various musical styles. P!nk appeals to her fanbase with her assertive nature and openness, while also appealing to modern sounds and experimenting. Her latest album becomes an attention-grabbing, significant body of work.
Follow writer Carly Van Den Broeke at Twitter.com/carlyrosevdb.