Album Review: Pokey LaFarge has Manic Revelations on new album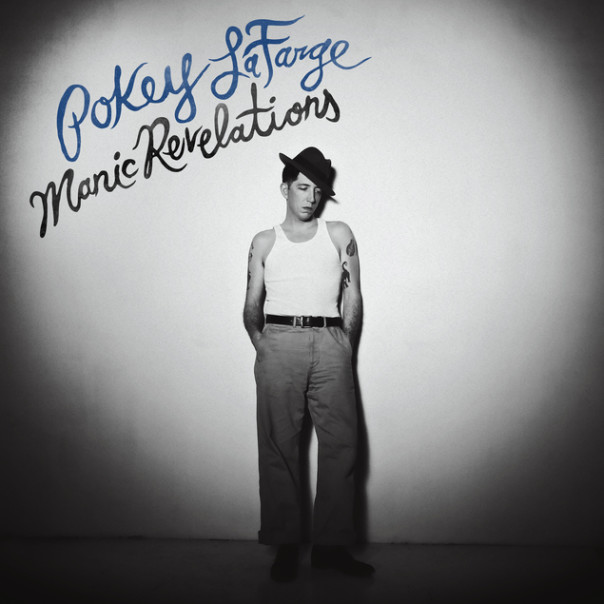 Baseball, apple pie, and Pokey LaFarge are all American to the core. LaFarge's eighth studio album, Manic Revelations, fits his Americana roots as well as the classic chinos and fedora he sports on the cover of the new album.
Manic Revelations
Pokey LaFarge
May 19
If you've never heard a LaFarge album, be prepared for a trip back in time. His musical mix of jazz, swing, ragtime and country comes across beautifully on the new album. LaFarge is a storyteller first and foremost, and he uses each of these styles to perfection to get his messages across.
While his music brings back memories of a simpler time, it's also a reminder of how little things have changed. The album's opening song and first single, "Riot in the Streets," pulls inspiration from the 2014 riots in Ferguson, Missouri. The St. Louis-based musician sings "Right or wrong, battle lines are drawn/ Like the difference between dust and dawn."
It's amazing how simple and yet how beautiful LaFarge production work is. The upbeat "Better Man than Me," a swanky love song that feels like you just ordered chocolate malt with your main squeeze. He follows that up by slowing it down on "Bad Dream," a song about trying to save your love, but realizing it's probably too late.
"Mother Nature," will be a favorite. Its squealing horns catch you right from the start and helps build as the song hits it chanted changing choruses. "Silent Movie" is a gorgeous song about today's youths, and how it seems they shut themselves off from much of the world today. "Good Luck Charm" is a classic upbeat country swing song, about getting that right person back in your life.
Manic Revelations shows how much LaFarge has grown as a singer, songwriter, story teller and narrator. His ability to transport us to a specific time and place continues to impress, while the music he puts out is truly unique in today's music scene. The 10 songs LaFarge has produced are simply great, and all produced with a clean sound—there's no guitar fuzz or Auto-Tune—only beautiful and catchy melodies and choruses that you find stuck in your head the rest of the day.
Follow reporter Shane Johnson at Twitter.com/shanejohnson14 and Instagram.com/thehurra.