ALBUM REVIEW: Poppy burns down convention on expansive 'I Disagree'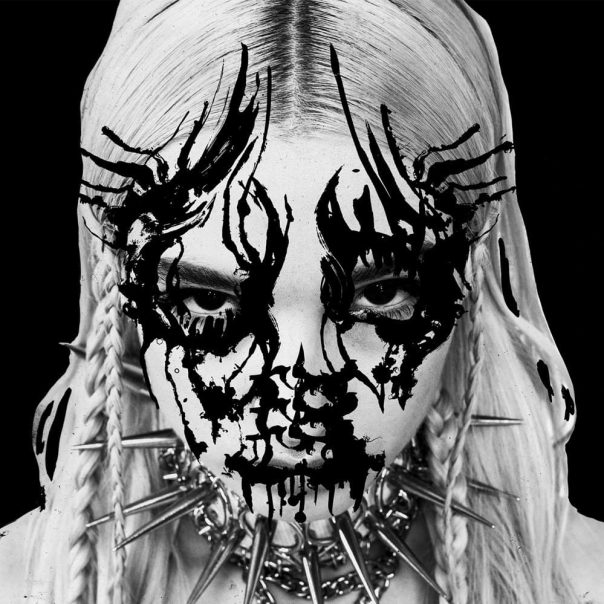 It's no great secret that the modern musical landscape is trending ever-quicker toward a spectrum free from genre boundaries. Rock isn't limited to riffs, hip-hop isn't confined to beats and samples and the precise definition of what exactly constitutes pop music has become exceedingly expansive. It might be difficult to find an artist shaking up 2020 quite as much as Poppy. Her latest work, I Disagree, continues her coverage of a massive musical landscape. The material is bold, exciting, fresh and often just plain weird. It's exactly the shot in the arm that rock needs in the new decade.
I Disagree
Poppy
Sumerian Records, Jan. 10
The stylistic shifts over the course of 10 tracks are dramatic enough, but the individual songs become rollercoasters by themselves. These shifts come at a breakneck pace, maniacally moving from punishing metal to dreamy acoustic pop without batting an eyelash. The genre clash might be more evident on opening track "Concrete." Poppy repeats the cadence of "Bury me six feet deep/ Cover me in concrete/ Turn me into a street" over a blaring siren.
All bets are off from there, as the track bursts into a frantic metal intro with staccato stops and starts. It then shifts into a rumbling kawaii-influenced hard rock fever dream. Babymetal is an apt point of reference for some of Poppy's pop-meets-metal side, which "Concrete" demonstrates so unabashedly. The track's three-and-a-half minutes juggle thrash metal, atmospheric acoustics, classic rock and '90s pop, among other genres. It's basically your entire Apple Music library combined into one song.
The rock swagger, while not as frantic, continues through the title track and "BLOODMONEY." The latter features an apocalyptic industrial stomp akin to Nine Inch Nails. On the title track, Poppy sings "Let it all burn down/ Burn it to the ground/ We'll be safe and sound/ When it all burns down." It's a sentiment appropriate for her convention-defying vision, considering the former YouTuber split with longtime creative partner Titanic Sinclair—claiming they weren't keen on her wild creativity.
Poppy goes more Jekyll-and-Hyde with "Anything Like Me," splitting between dark electro-pop synth patches before exploding into the down-tuned chorus riffs a-la Marilyn Manson's "The Beautiful People." The song's intense crescendo drops into an ethereal outro. The militant four-on-the-floor rhythm of "Fill the Crown" features an accompanying metal growl to bolster its brutality. While fans have speculated the vocal is supplied by the likes of Manson or Ghostemane, the guest vocalist remains an uncredited mystery.
While much of the album is rooted in heavy rock, "Nothing I Need" provides vital curveballs in the opposite direction. The understated pop ballad starts with a '90s R&B influence. Building on a bed of textured synth, the song works as an effective palate cleanser at the midpoint of the album. The pace ramps back up with the electronic pulse of "Sit, Stay." The punchy song's trippy vocal layerings add an element of mysteriousness before stripping down to a bumping dance beat as the singer proclaims, "Welcome to the new starting line."
Clocking in at just longer than two-and-a-half minutes, "Bite Your Teeth" provides some of the most ferocious thrash on the album. Poppy repeats "Don't cry/ Keep on trying to bite." At its most off-the-rails, the song explosively diverts to an almost circus-like guitar-driven fanfare. The song closes out in a savage sludge-fest breakdown. The vibe again takes a dramatic turn, closing out on a more understated note. Atmospheric balled "Sick of the Sun" comes buoyed by a layered vocal awash with reverb, a bright and shiny guitar line and quiet backbeat.
The closing track begins as an acoustic ballad, but builds from there to blend progressive rock and post-grunge. It all strips away for Poppy to return the familiar refrain, "Let it all burn down/ Burn it to the ground." The album concludes with lyrical call-backs to its prior nine tracks layered over each other to build a dramatic final scene for the curtain to drop.
I Disagree is a diverse and challenging album, but it's well worth your time. It proves heavy rock can remain explorative and dangerous while maintaining a sense of fun and absurdity. The fascinating part is wondering where Poppy will go from here, given her tendency for surprises. It will be interesting to see how she will navigate the bizarre space she has carved out for herself. Will she build on her momentum, or throw it all out the window and stick to her zany roots? Either way, it won't be something easy to ignore.
Follow writer Mike DeWald at Twitter.com/mike_dewald.