Lackluster songwriting, empty vocals weigh down what could have been Porches' best record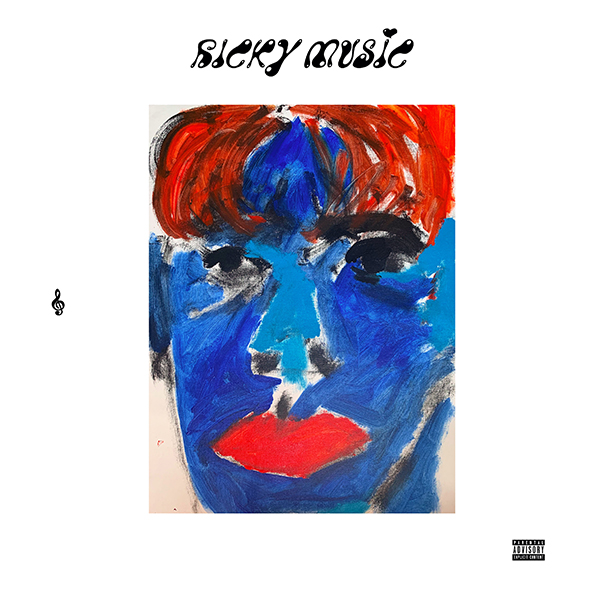 After a decade of translating his deep sadness into a diverse array of sound and the desire to constantly reinvent himself, Aaron Maine became of the most inventive and hardest-working producers as Porches. From raw and rigid indie rock to hooky synth-pop and unashamed house music, Porches has evolved into an amorphous project that reflects whatever musical hunch Maine has at any given time. But with the numerous facelifts Porches has undergone, one thing has remained, the utter sadness that permeates every lyric and imperfect inflection of his voice. On Ricky Music, Maine sounds sadder than ever. Unfortunately, with overt brevity and deprived songwriting, this sadness is never be fully felt.
Ricky Music
Porches
Domino Recording Company, March 13
Maine's 2018 album, The House, was a considerably positive, even optimistic turn. Though Ricky Music continues to see Maine refine his craft to no end, all the optimism has flown out the window. The album dunks Maine's head back into the pool of uncertainty from which he once emerged, resulting in an experience that is startling depressing. There was also a controversy surrounding Maine since his last record, and perhaps the scrutiny he faced put him in a negative headspace. 
Speculation aside, this headspace has manifested into some of his most sobering moments as an artist; sentiments that'd take great courage to muster up for most. On "Fuck_3," Maine struggles with this unbearable discontent he has toward himself, set against this ideal image of who he wants to be and how he'd like to act. However, things take a more morose turn on "Wrote Some Songs" as he mentions lifting his foot off the bridge, pondering when his life will end.
Though Maine may be longing over a past relationship on the atmospheric "Hair," it can be easily interpreted as Maine's struggle with himself. Here he remembers different, possibly more innocent times: "I found a hair in my brush, dark, golden brown and long, what a rush." As the track progresses into a literal cry for help, Maine's feelings of confusion and futility are made even more piercing. With lyrics like that, one begins to worry about Maine's well-being. This mental space seems to have taken a toll on his ability to write a cohesive and complete pop song. 
Themes of disconnect, ambiguity and falling short consume the entirety of Ricky Music. They transpire far beyond Maine's words. The songs themselves fall short. When there are flashes of Maine tapping into a well of brilliance, they dissipate into non-existence in an instant. The biggest culprit? The vocals. 
At this point in his career, the biggest detractor against the Porches project has always been the vocals. This time, however, listeners will experience a degree of lifelessness with which other Porches projects never struggled. Following a powerful, brink-of-tears start with "Patience," the record is bogged down by the spiritless "Lipstick Song." Though the track's instrumentation is stunning, the vocal melody is overwhelmed by sadness and is simply uninteresting.
A glimmer of hope arrives on "I Wanna Ride." With a tender synth-soaked atmosphere and intimate spoken vocals, it could have been one of the best songs Aaron Maine has ever written. Instead, the chorus, a simple "I Wanna Ride With You," really sucks the life right out of what could have been. Even "Fuck_3," a jangly and off-putting crooner, falls flat because of the vocals. But this track poses more issues. The facetious-leaning lyrics make it difficult to gauge whether Maine is self-loathing for the sake of self-loathing. When considering the context of Ricky Music, we know this to not be true. 
Though two prior singles, "Rangerover" and "Do U Wanna," represent two of the album's few bright spots, they're the only "complete" tracks, which is a major disappointment in the grand scheme of things. The latter is easily the crown jewel of the record. Infused with cowbell and sad synths galore, this sweet and dreamy cut is a rare instance where Maine's bleak vocals work, due in large part to the longing energy and lyrics that imbue the track: "I try to pluck my eyes out/ To turn them in/ I think I wanna dance … I am so happy I could die/ Happy I could die," he sings. Maine has described "Do U Wanna" as "a song about looking at yourself and realizing the disparity between how you'd like to act and how you actually act." 
It's really heartbreaking that the genuine emotion expressed through the album's entirety, namely on tracks like "Hair" and "Do U Wanna," might go unnoticed because of its overwhelming incompletion. Though the mediocrity of Ricky Music is by no means an indication of Aaron Maine's talent, it's becoming more apparent at this point in his career that Aaron Maine is far more effective and affecting when he's using his talents as a producer. His singing voice here is one-dimensional and at times it's worse: lifeless.
It's a sad realization for this diehard Porches fan. But because Aaron Maine is an artist that is constantly pushing the boundaries of his talent and interests, I have hope.
Follow writer Kyle J. Kohner at Twitter.com/kylejkohner and Instagram.com/kylejkohner.