ALBUM REVIEW: Porches retreat into vulnerability and refined pop on The House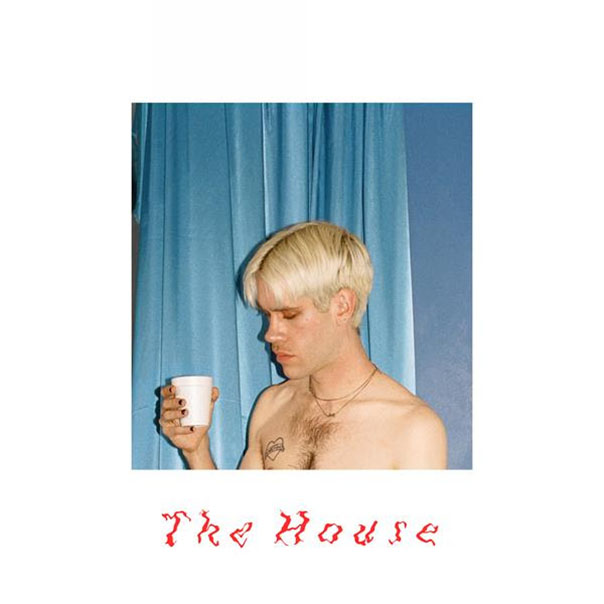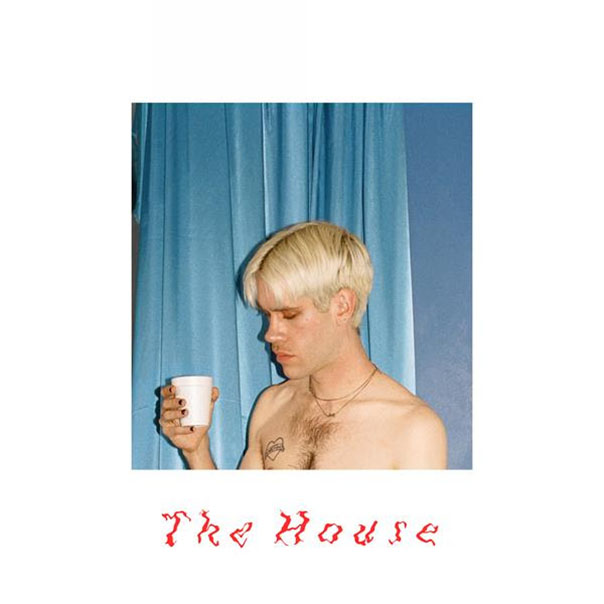 "In the night/ I feel clean/ when the darkness swallows me/ I escape/ From the blue/ Like the steam coming off the pool." Deep-seated anxiety and loneliness have always dwelled within the lyrics of Porches' Aaron Maine. While these lines display much of the same, they signal a revelatory increase in transparency from within.
With the piercing vulnerability of Maine's vocal poeticism complementing a wobbly bass line and intricate drum programming,"Ono," one of the more melancholic tracks off Porches' latest album, The House, is a microcosm of an artist tapping into his immediate emotions and obsessively honing his craft. The House coheres everything Maine has worked toward into a crisp, singular pop sound, one that his last album teased but never fully realized.  
Pool, Maine's second studio album, was arguably the most underappreciated release of 2016, as it motioned in Maine's complete sonic departure from prior projects that donned a more indie-rock vibe. With Pool, Maine began to embrace his electronic side by taking cool, refreshing synths and fusing them with his smooth, low register which provided listeners a suspended pop atmosphere few are capable of creating.
Nevertheless, with the outfit's latest record, The House sees the frontman drastically improve upon his already remarkable ability as a producer, as he complexes the synth-driven, minimalistic approach of Pool by adding in moments of piano balladry and hints of'90s house music.

Propelled by wavy synths, lasting melodies and grooving beats, the album's opener "Leave the House," emphatically sets the mood for a liberated, hip-moving pace, a pace that flows from front to back of the entire record with hushed moments of piano woven through. With cerulean soundscapes so invitingly encompassing, a bass line this thick and charming a cappella-esque vocal arrangements via Alexander Giannascoli, of (Sandy) Alex G, and Maine, The House's first track strikes the precise, tone-setting chord for what would be a phenomenal listen through and through.

Aside from (Sandy) Alex G, the DIY icon isn't the lone contributor to this startling moving project. Though Maine largely composed this record himself, The House includes contributions from Dev Hynes (Blood Orange), Maya Laner (True Blue, Porches), Kaya Wilkins (Okay Kaya), Bryndon Cook (Starchild and The New Romantic and Solange collaborator), Cameron Wisch (Cende, Porches) and even his own father, Peter Maine.

Even with a large number of contributions being pulled in for this project, The House hints primarily at the work of a singular perfectionist – Aaron Maine. As mentioned before, the production of Pool was quite phenomenal to say the very least, but in the two years since its release, Maine has devotedly refined his talent in music composition and has devised something perfectly nuanced between atmospheric serenity and glitzy optimism, which is heightened by the seamless mingling of different elements: bustling drum and bass, inclusion of piano and the subtle autotune infusing Maine's allaying vocals.

With The House's polished exterior and increased sonic intricacy, Porches' latest manages to emanate a warm, welcoming intimacy that is rarely experienced with pop music today. Even though The House embraces paranoia and a long-standing pain suggestive of doubt and ambiguity, a magnified level of optimism surfaces that has been relatively absent in Maine' past material.

Pool, by indication of its title, explored the murkier depths of water as a theme. Nevertheless, the recurring image of water makes its way through on The House but is restored to its more traditional, optimistic interpretation — that of renewal and rejuvenation. Thus, it is only fitting that when Maine utters the refrain on the album's first single "Country, "break the water with your arms," Maine is seen searching for peace amidst a transitory moment of life—both as a person and musician.

While further expressing feelings of anxiety and the need to escape toward some kind of relief, Maine still manages to swath moments of anxiety and sadness with a euphoric and dancier posture of production, which can be sensed through the peaceful ethereality of "Country" and the throbbing '90s house beat of "Find Me." Although a sullen tone remains, it's evident Maine intended to create something more positive to perform live—something warm that people can sway to or even dance to, but most importantly, to immerse themselves in and detach from reality.
Follow writer Kyle Kohner at Twitter.com/kylejkohner.