ALBUM REVIEW: Pram makes beautifully surreal return with Across The Meridian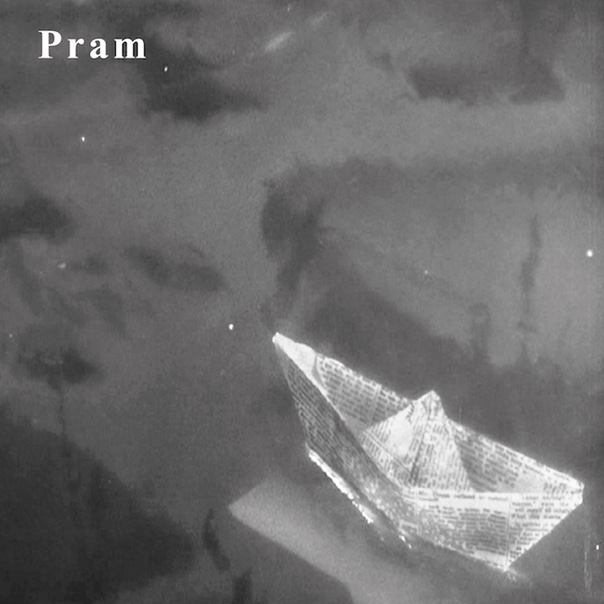 Birmingham's Pram has held its ground within the most unfathomable regions of rock and pop music since its inception in 1988. Multi-instrumentalists Sam Owen, Rosie Cuckston, Matthew Eaton (not RIFF's writer), Max Simpson and Harry Dawes road the creative waves of shoegaze, post-punk and krautrock, but ended up conjuring a mental image of pulp film composers arranging fusion jazz after taking acid.
Across The Meridian
Pram
July 20
The Moving Frontier received many accolades in 2007 for its harmonious oddity, but also heralded an 11-year silence—one the collective wouldn't return from without losing Cuckston to the world of academia. Across The Meridian meets the high expectations as a comeback album. It inflates Pram's 30-year pursuit of enchanting eccentricity to cinematic proportions.
The ongoing dialogue concerning avant-garde music centers on whether its bizarreness is intelligent or inane, and the bombastic opener "Shimmer And Disappear" reinstates Pram's position that it's smart. Growling brass and marimba join on staccato lines, meriting comparisons to Secret Chiefs 3. The free-form percussion of Laurence Hunt, who drummed on the album, and Eaton's bass drive its quasi-orchestral instrumentation. The resulting Frankenstein's monster of jazz-rock improvisation, synthetic space opera and Throbbing Gristle's proto-industrial music manifests in every direction Across the Meridian takes.
Pram's arrangements remain remarkably consistent in their density. Whether it's the rock meditations of "Footprints Towards Zero" or the outlandish big band jazz on "The Midnight Room," the band manages to bridge the gap between swagger of Clayton Hamilton and King Crimson with its evolving keyboard, drum and bass grooves. Organ, trombone and mallet percussion are recurring flavors on their palate, but Pram can't help but run its shout choruses and eruptive solos through a musical kaleidoscope.
"Wave Of Translation" and "Sailing Stones" shouldn't make sense on the same album, but Pram can use anything from güiros to what sounds like laptop typing to embellish its sonics. The former's improvisational sound collage and the latter's samba feel maintain a basis in extradimensional mood music. It works only with the support of fearlessly impressionistic songwriting, not by randomly throwing instruments into the mix. Jazz waltz "Ladder To The Moon" demonstrates this intuition through a serenading alto saxophone melody. It's inexplicably similar to "Father's Funeral," off the Hellboy film score. The unlikely duet between Dawes' theremin and Owens' ghostly voice on "Where The Sea Stops Moving" accomplishes the same goal. No sound fights for control. Each one blends into the rest comfortably.
Owen's vocal contributions help Pram stays true to its roots in post-punk and shoegaze. "Thistledown" embodies the weirdest outreaches of Tom Waits in a lopsided dirge. It acquires layer upon layer of modulated synths and atonal brass, creating an appropriately eerie aura for Owens' to debut her spectral melodies. Her soothing timbre suits Simpson's melodica on "Mayfly," a song that inexplicably uses scale rudiments as refrains in its Latin-tinged balladry. Though Owen grounds otherworldly explorations in placid melody, she isn't afraid to takes on a completely different identity from the rest of the song.
While "Shadow In Twilight" sports more emphasis on murky bass and guitar, Owen's zany moans glide nonchalantly over a glitchy electronic beat worthy of Enjoy Your Rabbit-era Sufjan Stevens. Her voice naturally blends into some soundscapes and takes control of others. It's unclear in the final moments of "Electra" where her voice ends and her flute begins. Vibraphone and glockenspiel drive the song's modulations, seamlessly ebbing and flowing from glacial distortion to serene ambience as plunderphonics accents a swaying 6/8 beat and a noisy krautrock guitar solo.
"Doll's Eyes" ends Across The Meridian as grandly as it begins, with every instrument making an appearance. The album's last sound might be maniacal laughter, but what Pram has accomplished is far more than a celebration of insanity. Every direction the band takes, no matter how outlandish it seems in concept, becomes harmonious in practice. True practitioners of avant-garde music have become increasingly hard to come by, but Pram once again proves it can experiment into oblivion while retaining a gorgeous aesthetic and catchy structure.
Follow editor Max Heilman at Twitter.com/madmaxx1995 and Instagram.com/maxlikessound.