ALBUM REVIEW: Prophets of Rage are back when America needs them the most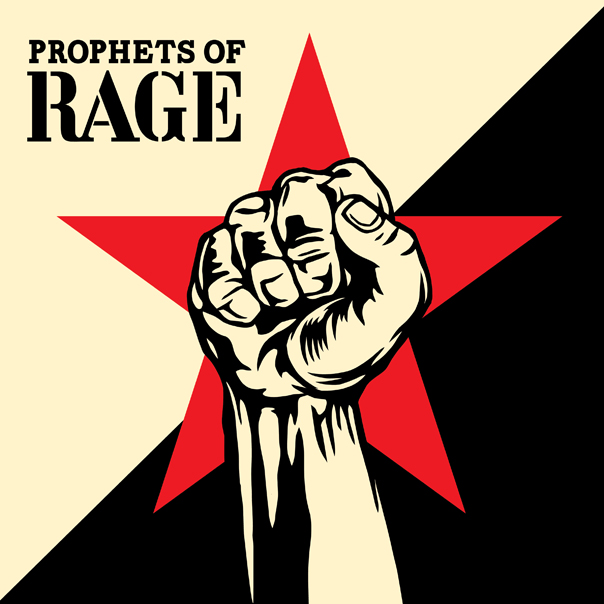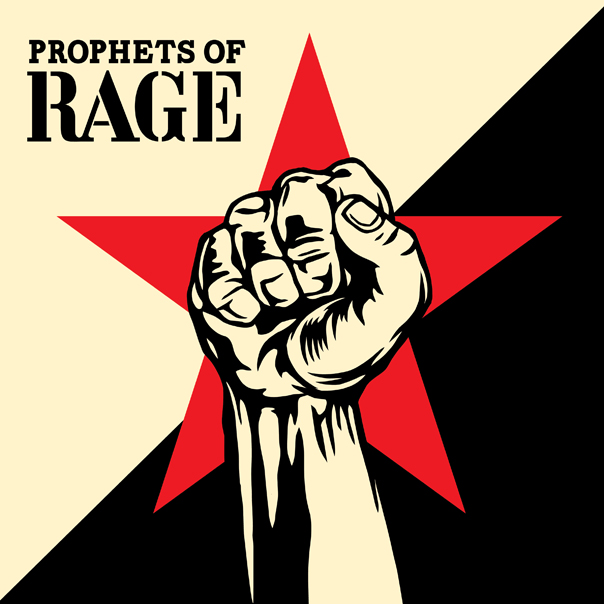 Rage Against the Machine broke up on October 18, 2000, just 20 days before George W. Bush won the Presidency.
It's safe to say the nation has slid away from their vision since then. But despite all that's transpired in the last 17 years, aside from a brief tour in 2007 and concerts near the party conventions in 2008, nothing has pulled the band back together and into the studio. Until Trump.
Prophets of Rage
Prophets of Rage
Sept. 15
Prophets of Rage isn't exactly Rage Against the Machine. Zack de la Rocha, whose resignation ended the initial incarnation of the band in 2000, isn't back. But the rest of the original lineup— guitarist Tom Morello, bassist Tim Commerford and drummer Brad Wilk—return for the new project, and de la Rocha's spot as vocalist is taken by Public Enemy's Chuck D and Cypress Hill's B-Real.
Likewise, their self-titled album isn't exactly a Rage Against the Machine album. The absence of de la Rocha's influence shows in the relative absence of punk influences, and Morello's creative lead shows up in flavors of bands he's played in since the '90s like Audioslave and even subtle shades of Springsteen's E Street Band.
But that's not a bad thing. Despite the differences, fans will recognize this Rage and love it. Morello has gotten even better on the guitar and Commerford's funk-influenced bass still compliments and enhances it; Wilk's sharp, almost harsh drumming still gets the blood pumping as much as it did two decades ago. It all comes together the most clearly on the album's first single, "Unfuck the World," released back in June with a Michael Moore-directed music video.
As for the tracks you haven't heard, while none have the punch-to-the-head impact of "Unfuck the World," they aren't any less musically or politically charged. Chuck D and B-Real share the vocal load evenly, usually trading verses and sharing the choruses. B-Real's vocals are closer in style to de la Rocha, while Chuck D remains one of the best rappers out there and adds a harder flavor of rage to Rage. Either would be a fantastic choice to join the band by himself, and together they complement each other and the instrumentals flawlessly.
There are no ballads on this album, to be sure, but it's not the same thousand-mile-per-hour ride as Evil Empire, either. Some songs, "Hands Up" and "Strength in Numbers" in particular, wouldn't be out of place on an early Rage Against the Machine album; others, like "Who Owns Who," are closer to Audioslave tracks. None feel out of place, though, and the diversity of styles and tempo differentiate the songs and help the album as a whole.
Long story short, fans of Rage Against the Machine will love this album, as will fans of Public Enemy and Cypress Hill; everything good about those three groups combine far better than you probably would have expected in their heydays. If you listened to The Battle of Los Angeles to console yourself after the 2004 election, this album will give you similar catharsis. And if the predicted wave of protest bands is coming, this was a fantastic kickoff.
This revival of Rage probably won't precede a political shift as closely as it did in 2007-08. But as bad as 2017 has been in nearly every way a year can be bad, Prophets of Rage feels like an old friend coming back just when you need him.
Follow editor Daniel J. Willis at Twitter.com/BayAreaData.