The Regrettes debut with catchy feminist manifesto, Feel Your Feelings Fool!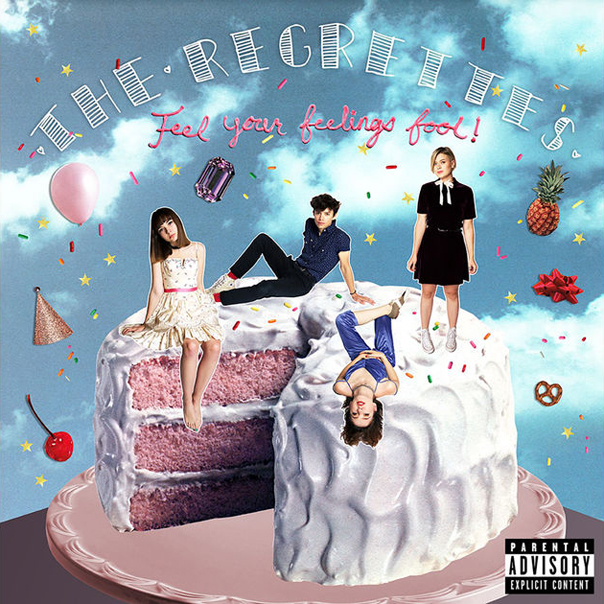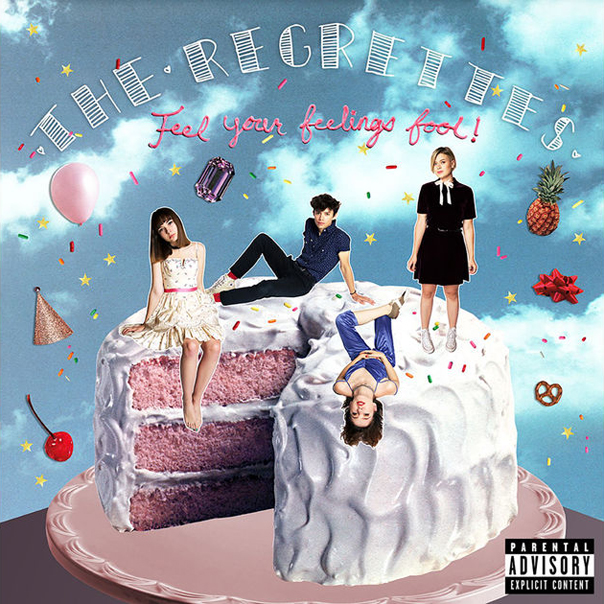 The Regrettes' debut album, Feel Your Feelings Fool!, is in no danger of the bad juju associated with its Friday the 13th release, and if this is the first you're hearing of the Los Angeles band, just know that it won't be the last.
The Regrettes
Feel Your Feelings Fool!
is released Friday
Frontwoman Lydia Night offers an unfiltered manifesto over the course of 15 unforgettable tracks (plus a secret song ). Night and Genessa Gariano (guitar), Sage Chavis (bass) and Maxx Morando (drums) manage to draw from genres like garage rock, '60s pop and punk rock, while delivering a deliciously cohesive and catchy debut. Oh yeah, and they're still in their teens.
But if you think their age is relevant, Night will quickly disavow you of that notion in the garage rock-tinged, "Seashore." Backed by Nicole's slinky bass line, Night addresses sexism, ageism and condescending assholes everywhere: "You're talking to me like a child/ Hey I got news/  I'm not a little girl, and no I won't give you a little twirl." And with a chorus like, "I'm like nobody else, so you can just go fuck yourself," you're kidding yourself if you think you won't be singing along to this anthem on the way home from your next shitty Monday at work.
In the sarcastic, fast-paced punky tune, "LadylikeWHATTA Bitch," Night mocks the kind of judgmental peers most women are familiar with. Though its chorus is just Night, Gariano and Chavis singing "wa-oooo wa-wa-wa-oooo," it will be stuck in your head, all freaking day. Fueled by power chords and Morando's frenetic drumbeat, Night jeers at her haters in third person, "Lydia got asked out by this cute boy at my school gym/ But apparently she said no 'cause she was just not into him/ But clearly that's not true and she is just a lesbian."
The Regrettes, The Fright, The Garden
8 p.m., Saturday, Feb. 25
The Chapel
Tickets: $15-$17.
The Regrettes fit lovesickness in alongside calling out the patriarchy with the melodic "Juicebox Baby." You can almost feel Night's lightheadedness when she sings,"My mom tells me I'm lazy/ Well it's 'cause you make me hazy/ My head's spinning like crazy." Morando's breakneck drums, Gariano's fevered guitar melody and Nicole's frenetic bass line, combined with Night's rapid-fire lyrics about being smitten to the point of dizziness, make the song feel like a musical footrace—in a good way. As the bandmates race to the end of the song, it's no surprise that Night finally confesses, "I think I'm falling, falling for you darlin'/ It's really quite alarming."
If their freshman album is any indication of what's to come from The Regrettes, then we can all look forward to a bright future for these 21st century Riot Grrrls. Just don't get in their way.
Follow reporter Julie Parker at Twitter.com/jpwhatsername.