QUICK TAKES: Rhye finds a new 'Home' in '70s funk and disco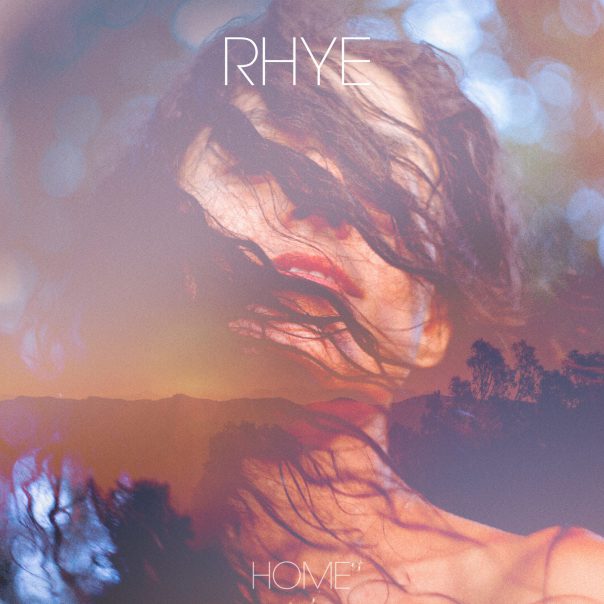 Toronto alt-R&B musician Rhye's newest album, Home, takes the ambient trends of today's most popular acts like Joji and blends them together with the stylings of '70s funk and disco, a la young Michael Jackson. Songwriter Mike Milosh leans hard into the sound, with an array of funky bass lines and Roland TR-808 effects, alongside the muffled audio quality to emphasize it. Over the course of 13 songs, Rhye explores themes of "home," which aren't just about finding four walls and a roof, but love, companionship and purpose.
Home
Rhye
Loma Vista Recordings, Jan. 22
6/10
The album's opening and closing tracks consist of a female choir, delivering a tremolo-laden angelic vocalizations; all oohs and aahs with no consonants in the mix. That stands apart from the lust and longing of the songs sandwiched between them. Desire and love is holy, the usage seems to imply.
"Come in Closer" opens with light organ staccato notes riding atop a waving bass line, as snares snap in harmony with backing 808s. The track gradually introduces some clapping and snapping as strings gracefully close out the number—only to start "Beautiful" with fluttering violin playing (the beginning of "Flight of the Valkyries" comes to mind).
Just as soon as the strings start, they stop, dropping into a thick bass line and snare-kick combo, creating quite the funky groove. The backing ambient tones paired with the plunking of something akin to a wood block carry the listener through what feels like a long, cold and damp cave.
"Need a Lover" strips things down to a simple acoustic guitar ballad with some light piano flourishes. Mike Milosh's vocal performance hits a higher register with the tenderness and subdued nature one could expect to find on a Perfume Genius album. The next song, "Helpless," brings back the organ with a deep, soulful melody and backing synth and bass to boot.
Around this point, the album begins to stagnate. Many of the melodies and tempos are somewhat indistinguishable. "Sweetest Revenge" plays like a sonic reduction of prior cut "Safeword," for example. These weaker moments on the album can really drag on, making it difficult for listeners to stay engaged in the material. Fortunately, "Black Rain," which comes in just past the halfway point, stands out as a funky, Michael-Jackson-inspired track. The simplicity of snare, bass and synth feels tighter in its focus and begs for you to get on down with your bad self. Similarly, "Fire" consists of only piano, drum machine, methodic bass and strings that swim just below the surface of the mix, breaching the surface occasionally.
Preceding "Outro," "Holy" ruminates on something that might keep two lovers apart: the past. "And don't you tell me that you're running from yourself," sings Rhye, an attempt to reconcile some indiscretion by a lover over a jazzy electronic groove.
Home doesn't overflow with creative fireworks, but much like its namesake, it's cozy and familiar. What you hear is what you get.
Follow editor Tim Hoffman at Twitter.com/hipsterp0tamus.