ALBUM REVIEW: Richard Marx flexes 'Limitless' songwriting muscle on new album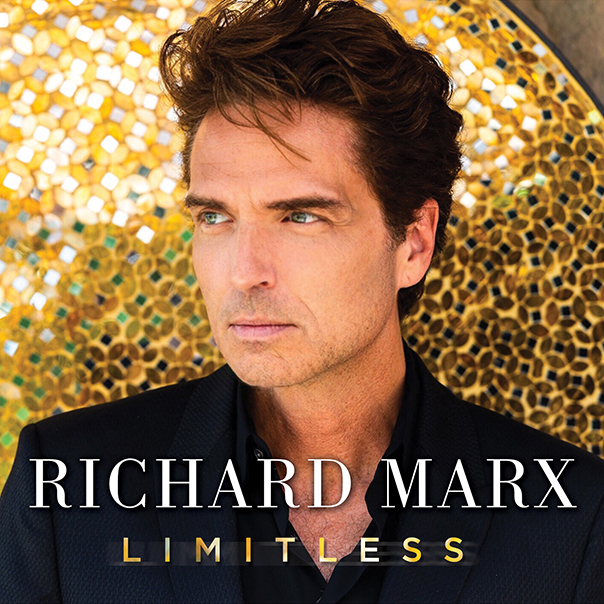 Richard Marx delves into his four-decade career of pop hit-making on his latest album, Limitless. The singer, songwriter and producer has sold more than 30 million albums since his self-titled debut back in 1987. While the pace of his solo releases may have slowed over the last 20 years, he never pumped the brakes on the songwriting that helped initially launch his career back in the mid-80s.
Limitless
Richard Marx
BMG, Feb. 7
The range of artists the Chicago-born Marx has written for is staggering in its scope: from Keith Urban to Barry Manilow, NSYNC and even post-grunge and hard rock bands like Daughtry, Red, Hinder and Default, to which he's added songwriting muscle and infectious hooks.
Richard Marx penned a No. 1 hit in each of the past four decades, a feat of amazing staying power. It's from this vast experience on which he draws for his 12th album.
By having success within so many genres, not only for himself but other artists, Marx has a clear understanding of what makes the material work. While Limitless jumps around from pop to rock and country, he sounds keenly natural and complementary regardless of the genre. Artists who achieved massive success in prior eras often have difficulty fitting in with modern sounds because they either attempt to rekindle the sound of past success or struggle to adapt their style to current trends. Marx has neither of these problems. The tracks are vibrant and the hooks are as infectious as you'd expect with a songwriter of his pedigree.
On opening track "Another One Down," spacious synths give way to layered guitars over pulsing beats that fill the sonic landscape, not unlike what you'd hear from OneRepublic. Just as impressive as the songwriting is the 57-year-old's smooth falsetto, the range and delivery bringing a fresh energy to the song.
The acoustic title track, a ballad, starts going in one direction before veering in an entirely new one. Opening with just Marx and an acoustic guitar, it slowly gains steam as the driving rhythm builds to the chorus. Just when it reaches a crescendo, Marx mixes in some trippy synths one might expect from a Chainsmokers track. Is it necessary? Probably not, but it's a fun addition that makes a quick entrance and exit and proves Marx knows exactly what he's doing.
"Love Affair that Lasts Forever" slides back into an R&B synth rhythm that comes alive at a percussion and vocal breakdown in the bridge. It probably sounds old-fashioned to call the album a collection of "toe-tappers" but it's an apt description of the material. Case in point is upbeat acoustic stomper "Let Go," which builds entirely around the pulsing groove. "All Along," meanwhile, is a fun throwback addition that calls back to some of Marx's earliest works, with big bass synths, big beats and big hooks.
The album's title seems to reference the lack of bounds that constrain the singer's abilities. As it hits the midpoint, it begins to turn more toward the pop-rock trajectory. The mid-tempo "Up All Night" wouldn't sound foreign on a Nickelback record. Marx flexes his lyrical muscle on the earworm chorus. The rock vibe continues on "Front Row Seat," a love song about getting out of town, before making another stylistic bend by blending in country on "Strong Enough," a duet with Jana Kramer.
Marx strips the arrangements of "Not In Love" and "This One," allowing his delivery, emotion and lyricism to shine. The former is the most "traditional" song on the album, features just a piano. The latter is an airy song using an acoustic guitar, piano and a harmonized vocal. The two sandwich the funky "Break My Heart Tonight," where Marx uses a bass drop about as successfully as one could hope on an anthemic mid-temp pop jam.
Limitless is varied but cohesive. Whether Richard Marx is drawing on pop, country or rock, the songs don't stray too far from each other. The singer is primed to continue making compelling material.
Follow writer Mike DeWald at Twitter.com/mike_dewald.