ALBUM REVIEW: Ricky Reed's 'The Room' is a product of the current era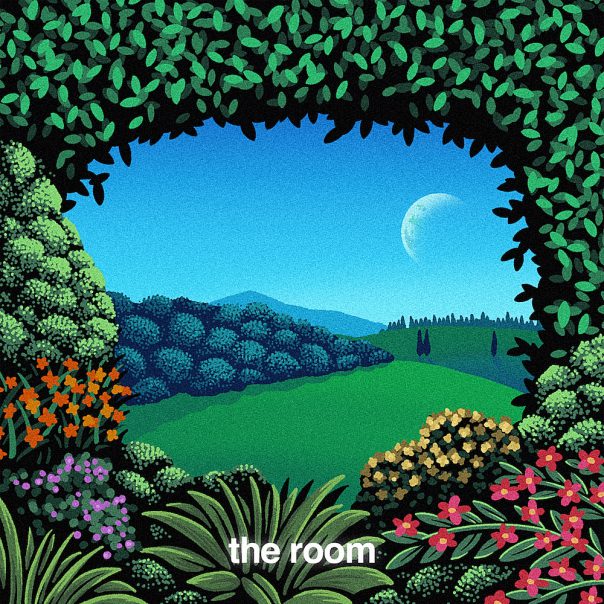 You probably don't need a reminder, but 2020 is a weird year.
The Room
Ricky Reed
Nice Life, Aug. 28
6/10
As the national lockdown in the United States enters it's sixth month, musicians have been busy completing their lockdown albums. Taylor Swift's surprise release is of course the most well-known but it's far from alone. Charli XCX's is also up on that list.
In a way, Ricky Reed's The Room is the exact opposite of Swift's folklore. Not tonally—though it's definitely different tonally—but because while Swift released hers with no build-up or promotion of any kind, Reed's fans have not only already heard all the songs on this album, but also witnessed their creation. In that regard it's like Charli's LP.
The Room is largely the product of "Nice Live," a YouTube series by Ricky Reed (the pop personality of Bay Area native Eric Frederic, who rose to success with rock band Facing New York and more recently has been an all-star producer) where he and various collaborators create music right there on the livestream—not unlike what Linkin's Park's Mike Shonoda has done with two EP releases this summer. Clocking in between 90 minutes and two and a half hours per episode, in each you can watch Reed produce a song.
The videos are far more interesting than the album itself, which isn't necessarily a sleight against the album so much as it is an endorsement of the livestream concept. Reed was nominated for the Grammy for Producer of the Year twice—additionally he produced Lizzo's Cuz I Love You, which was nominated for Album of the Year. He's very good at what he does and watching a master work is fascinating. Aspiring producers could learn a lot, while non-producers can develop an appreciation for what goes into the craft. It also helps that Reed is a personable guy and makes it fun to watch something he really seems to enjoy doing.
However, at the same time, it is sort of a sleight against the album. While the talent is apparent and while the guest artists almost all knock it out of the park, it definitely sounds in their similarity and simplicity like a collection of songs mostly created in a couple hours on a livestream. All the instruments are digital, and while the songs are designed so digital instruments work; there are points that an actual piano or guitar would have gone a long way to shake things up.
Reed has a collaborator for each song and those guests are the album's saving grace. Godfather666's vocals on "No Future" do the best job of meshing with the sound to create a cohesive end result. On "Better" Kiana Ledé shows up Leon Bridges, which is quite the accomplishment, especially since Bridges brings his A-game.
Singles "Real Magic" and "Us (How Sweet It Was)" are more indicative of the overall tone of the album. Emotional songs to be sure, well-produced and extremely well-sung—but a bit uniform in pacing and style. If you're not paying attention, it can be tricky to tell which of the first four songs you're listening to. They run together a bit. With the time and logistical constraints of the system in which they were created, it does make sense that Ricky Reed would fall into his comfort zone as a producer and it becomes obvious what that is pretty quickly.
The second half of the album is where things really start to come together. Lido Pimienta's vocals on "Catch You" are incredible and Alessia Cara is downright impressive on "Fav Boy." As a vocal showcase, The Room is top-notch, with Reed's production skills taking his guests' already prodigious skills to the next level.
Overall, The Room is the sort of album that should be a free release to promote Reed's superior livestream, and in a way it is since the proceeds are going to charity. So it's definitely worth a listen. It's definitely not representative of what Ricky Reed could do with all the time he needs to work and in a traditional studio setup, let alone if he could be in the same room as his collaborators. But given the limitations of the era it's an interesting experiment in public-facing music production. And if it inspires you to look up the output of one of his talented guests? All the better.
Follow editor Daniel J. Willis at Twitter.com/BayAreaData.