Judas Priest's Rob Halford captures holiday camp in a bottle with 'Celestial'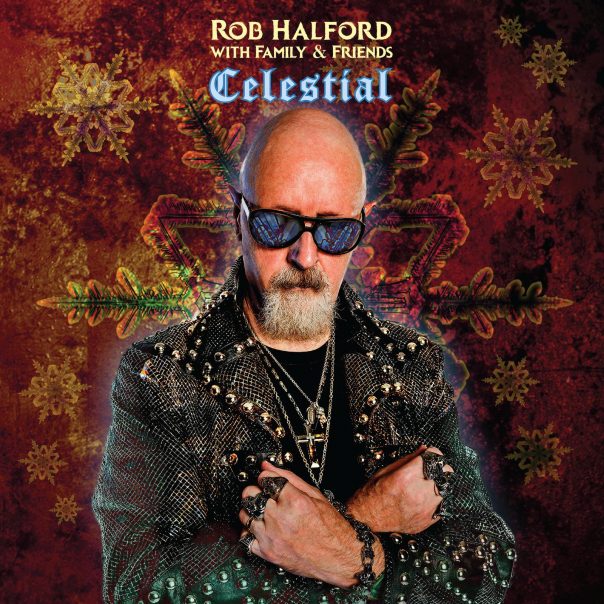 Frankly, anyone who doubts Rob Halford's ability this late in his career isn't paying attention. The quality of last year's Judas Priest album, Firepower, more than proved his staying power as a heavy metal icon. That's why it's safe to at least assume his upcoming holiday album won't be a cringe-worthy cash-grab. Along with a few original tunes, Celestial gives a healthy balance of interesting reinterpretations and Christmastime campiness. The camp factor is certainly sky high, but it feels like a heavy metal family cozying up by the fire for a rip-roaring good time.
Celestial
Rob Halford
Legacy Recordings, Oct. 18
The familial aspect of Celestial is real, as the Judas Priest frontman enlisted his brother, sister and nephew on drums, bells and bass. Add to that the session mainstays Robert Jones and Jon Blakely, and Celestial is ready to kick down the door. After the quasi-orchestral intro, "Celestial" imparts the customary faux-grandiosity, "Donner and Blitzen" charges out of the gates like Santa Clause on a motorcycle. Yes, the song's about that Donner and Blitzen, and it's clear Halford's having fun with the goofy subject matter. Solid dual guitar playing and triumphant vocal harmonies elevate the relatively simple riffs and drumming.
It's hard not to grin about the mere existence of metal covers of holiday classics like "Deck the Halls" and "Hark! The Herald Angels Sing." Both songs center on menacing speed metal riffage, with Halford embracing his more guttural vocal range. The comedy comes from how far these versions vere from the source material—and it's legitimately entertaining. Still, the album remains well-executed when it could just ride the gimmick train. The riffs sound beefy and authentic, and the band as a whole is clearly way too excited for December at this point.
"God Rest Ye Merry Gentlemen" and "Joy to the World" center on the same mid-tempo galloping beat, and wear their intent on their sleeve. It's at these points where Celestial relies more obviously on its novelty appeal. Still, if you're into that old school New Wave of British Heavy Metal sound, then you'll find yourself headbanging nonetheless. There's something to be said about a legendary musician assembling a group, in that the other players often reach higher heights because of who called upon them.
The moody sheen of "Away In a Manger" and the tasty syncopation of "O Little Town of Bethlehem" provide some pleasant curveballs deeper into the album. The former has a very different melodic structure, while the latter almost recalls some of Rush's ballads. The songs' emphasis on acoustic guitar allows Halford's pipes to take center stage, but the organ-driven "The First Noel" sees him take over the arrangement entirely. He layers his voice into a heavy metal choral, reveling in the cheesiness to a point where it comes full circle and becomes awesome.
Complete with classic rock "ooh" vocal refrains, the lovely ballad "Morning Star" transcends its holiday context to become a feel-good anthem to finding purpose. Its synth and guitar solos reflect the heartfelt sentiment, but the real showstopper comes with the nearly eight-minute-long "Good King Wenceslas." The relatively obscure carol gets a lengthy atmospheric instrumental intro, before Halford's voice guides it to a thunderous climax. The song's nuanced dynamics and satisfying culminations make it amazing enough, but Halford seamlessly incorporates the original music's old-world charm. This is what makes Celestial more than a corny publicity stunt: the music is actually a fun listen.
Celestial finds Rob Halford having fun, simply because he can. That lack of inhibition is what keeps his music this vital after so many years in the game. For heavy metal dads who want an excuse to break out the biker jacket on Christmas morning, this album provides that and some exhilarating tunes.