ALBUM REVIEW: Killer Mike and El-P reflect our world with 'RTJ4'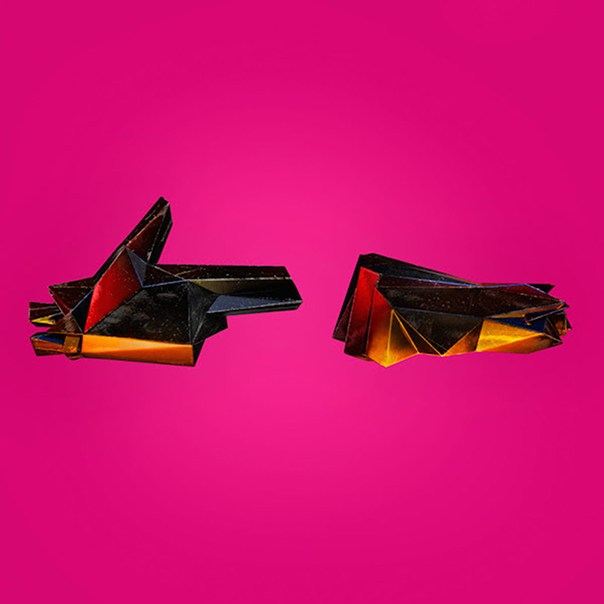 Duo Killer Mike and El-P have maintained a spotlight in hip-hop since they formed Run The Jewels in 2013. Both started as underground icons who shot to superstardom with their self titled debut. Seven years later and three albums strong, they have continued to set the standard for hardcore, political hip-hop, and RTJ4 maintains this streak.
RTJ4
Run The Jewels
Jewel Runners, June 3
In light of the murders of Breonna Taylor, Ahmaud Arbery and George Floyd, the violent response by police to nationwide Black Lives Matter protests, compounded with President Donald Trump's fascistic response to those protests, RTJ4 serves as an encapsulation of the turmoil of this era in American history.
Just prior to RTJ4's release, Killer Mike delivered a powerful and anguished speech to the people of Atlanta. He expressed intense fury and sadness about the deaths of Black Americans at the hands of police while also urging organization and advancing progressive policies, as well as the ousting of corrupt politicians and bureaucrats who continue to maintain the systems and mechanisms that perpetuate systemic racism.
"It is your duty to fortify your own house so that you may be a house of refuge in times of organization," he said. "Now is the time to plot, plan, strategize, organize and mobilize. It is time to beat up prosecutors you don't like at the voting booth. It is time to hold the mayoral offices accountable, chiefs and deputy chiefs. Atlanta is not perfect, we're a lot better than we ever were, and we're a lot better than cities are."
The album reflects that strength, eloquence, and emotional power. Development of RTJ4 began in 2018 and the album feels peculiarly topical—because those same issues have persisted during that time and not just over the past 10 days.
Themes are not limited to police brutality but social media activism, human rights abuses and the prevalence of sexual predation in high places, all encompassed within an impassioned rallying cry to revolt against the status quo. Yet in spite of such heavy subject matter, RTJ4 delivers an energetic, enjoyable and inspiring experience start to finish, and will stand the test of time as a significant album in the larger hip-hop canon.
The album opens with "yankee and the brave (ep.4)," where listeners are introduced to a made-for-TV rendition of Killer Mike and El-P as action heroes who fight against the tyranny of police. Each pays homage to his hometown; New York City and Atlanta. It's followed by "ooh la la," featuring Greg Nice and DJ Premier. Synthetic, bass-heavy drums and hollow snares carry a simple piano riff, while Killer Mike and El-P rap about attaining success through subversive means. The rebellious nature of the track is infectious, with clever lyrics like, "Ol' Dirty Bastard, go in your jaw, shimmy shimmy ya/ Got the semi in the hemi, go and gimme, gimme, ya/ Pugilistic, my linguistics are Jeru the Damaja."
As listeners dig deeper into the meat of the album, tracks like "holy calamafuck," "walking in the snow," "the ground below" and "JU$T" take on a more angst-ridden and critical edge. Killer Mike and El-P become more direct with their criticisms of the U.S. government and the behaviors of the American public. On "walking in the snow" and "JU$T" in particular, they each drop intense lyrics that vividly depict the reality of police brutality.
"I can't breathe," Killer Mike raps the desperate final words of Eric Garner and George Floyd, both of whom were murdered by asphyxiation at the hands and knees of police.
The lyrics are a scathing rebuke of armchair social media activists who consume media and seldom if ever get directly involved in fighting such injustices. "And every day on the evening news they feed you fear for free/ And you so numb you watch the cops choke out a man like me/ And 'til my voice goes from a shriek to whisper, "I Cant Breathe"/ And you sit there in the house on the couch and watch it on TV/ The most you give's a Twitter rant and call it a tragedy."
Also returning to the album is friend and frequent Run the Jewels collaborator Zack De La Rocha of Rage Against The Machine, who appears on "JU$T" alongside Pharell Williams and provides the closing verse—as he did on "Close Your Eyes (And Count To Fuck)" on Run The Jewels 2. De La Rocha again delivers poignant and powerful political prose that place him as the progressive prophet of the hip-hop and rock pocket. His presence commands your attention, and, considering his inclusion on the last three Run the Jewels albums, it's still a wonder why he hasn't been made an official member of the group.
The album closes out with the somewhat somber, yet hopeful, declaration of defiance with "a few words to the firing squad (radiation)," on which Killer Mike and El-P reflect on their motivations as artists, the circumstances they find themselves in and how those circumstances drive the duo to fight for what they believe. It's a reflective track that inspires listeners to consider their own motivations. It ends with an homage to television serials reemphasizing the alter egos introduced at the outset, bringing the narrative full circle.
RTJ4 turns out to be more than just the highly anticipated record fans have been waiting for. It's a Polaroid of the sociopolitical hell-scape that has defined the last few years and unfortunately may serve as a glimpse of what will come if nothing changes. To call it exceptional would be doing it a disservice.
Follow editor Tim Hoffman at Twitter.com/hipsterp0tamus.