ALBUM REVIEW: Ryley Walker mixes honesty and parable on 'Course In Fable'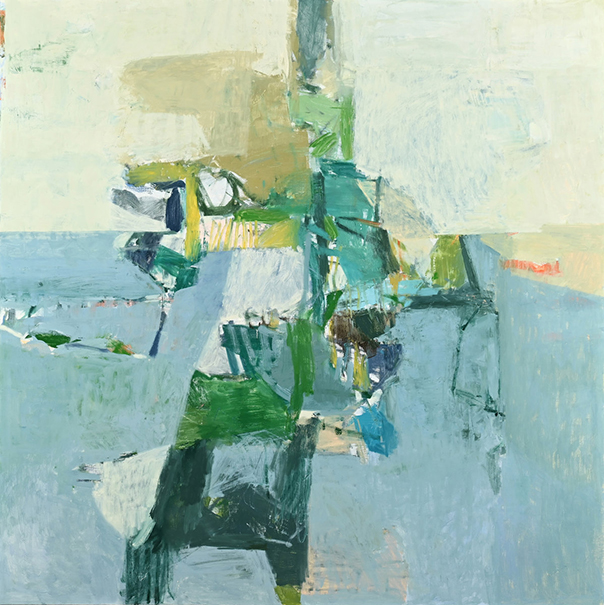 The new album by Ryley Walker,  Course In Fable, is a great album for a long drive. It doesn't impose any specific emotion but rather gives a mellow, energized agar on which listeners' thoughts may grow. Perhaps the title is a callback to 1976 self-help book "A Course in Miracles," by Helen Schucman, in which the lesson is to gain awareness of the love in your life. The meaning behind Walker's lyrics, like fables, are not explicitly stated. The audience has to do some work.
Course In Fable
Ryley Walker
Husky Pants, April 2
9/10
The singer-songwriter has said that he made the album sober, which he's been for two years now. That matters because several songs here delve into a drug-drenched past. He's also shared he's a big fan of Built to Spill frontman Doug Martsch. It's apparent in Walker's style. His beautiful fingerpicking and cascading melodies catch a jazzy vibe on this album, which at times is part '90s indie rock and part Aaron Neville commercial for "Cotton: the fabric of our lives." John McEntire of Tortoise produced the record. He was accompanied by a crew of returning collaborators, bringing cello, piano, synth and more into the fold. Walker's album is very easy to listen to.
It starts off vigorously with "Striking Down Your Big Premiere," full of piano, muted but amplified percussion, electric guitar and laments of receiving postcards form a distant friend. It's an energetic push-off into the Course In Fable and leads well into the first single, "Rang Dizzy."
"I am wise, I am so fried, rang dizzy inside, fuck me I'm alive," he sings in the chorus. It's a good explanation of the human condition. The song is an easygoing, guitar-centric memory of wondering around his neighborhood and wondering, "Should I dose again? Or just break into song?"
At nearly eight minutes, "A Lenticular Slap" is the longest piece on the album, shifting thematically from curiosity to determination, with mechanical and clocklike percussive sounds and twinkling guitar playing. The lyrics refer to "Mother Mary of Crack," the patron saint of tweakers, casting a positive light on some dark topics. The song ends with the repeated words "Hold on to loose ends," perhaps a mantra to keep from unraveling.
"Course in fable, faked by still lightening," Ryley Walker sings at the beginning of "Axis Bent," which descends into poetic images punctuated by the phrase, "Fuck truth." It's probably the closest to a pop song on the album as it feels familiar and catchy, especially for such an eccentric musician as Walker.
One strategy to uncover the meaning behind Walker's lyrics is to dissect the titles of his songs. "Clad With Bunk" loosely translates to clothed in nonsense, though this is one of the more serious tracks on Course In Fable. While this track starts out subtle and quiet it quickly becomes bright and upbeat, with references to smoking out of tin cans and living in the shadows. At one point, his voice soars above the arrangement as he speaks of being saved by the sun on the flatlands.
On the jazzy "Pond Scum Ocean," guitar playing and percussion pull off a watery effect, sounding like drops and ripples in a pond. Walker reflects on walking down a pier and watching the carousel turn. "And as the carousel still sting my corneas/ In fact the sight of spinning makes the world seem slower/ If only I gave to charity more often, the city streets would have a spit shine that is glowing," he sings. These ideas are inspired by an afternoon out of the city, away from the dirt, to take some time to reflect. "Jump in the pond scum ocean because I can't wait until I die," he says. The moral: don't wait to jump in.
The final track on the album, "Shiva With Dustpan," conjures the image of a golden god, with multiple arms, cleaning up after humanity. Shiva would need a lot of dustpans to clean up this mess. "Beg and choose in the land of opposition," Ryley Walker sings, pointing out the farce of American choice in the land of dubious opportunity. "I declare a happy birthday to every mouth full of shit," he says, his voice absent of anger and with a slight playfulness, even. While it has the most poignant and aggressive lyrical phrases on the album, they're conveyed with an ease that makes it a mellow finish.
Follow Gabrielle Poccia on Instagram.