Say Anything sails into the sunset on the conceptual 'Oliver Appropriate'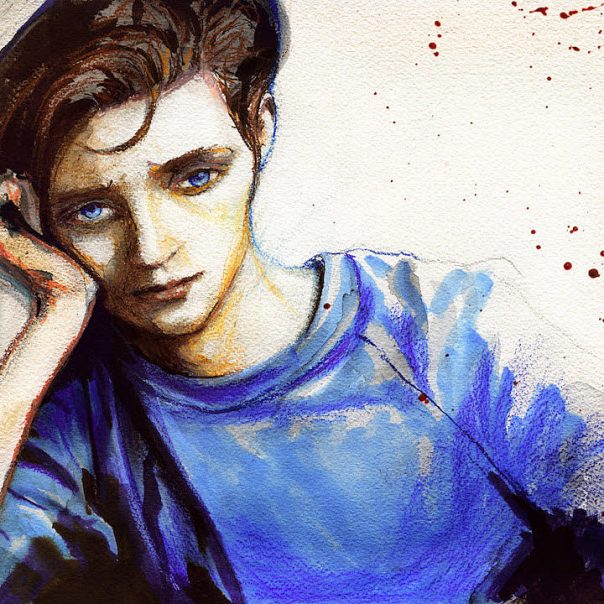 Say Anything frontman Max Bemis penned an open letter last September discussing his battles with drug abuse, post-traumatic stress disorder and anxiety attacks, as well as how the birth of his son helped encourage him to battle his demons. Bemis also addressed the future of Say Anything, adding the band would not be touring its eighth album and did't have plans to record new music.
Oliver Appropriate
Say Anything
Dine Alone Records, Jan. 25
Bemis likened the retirement to that of Jay-Z, leaving the door open to one day return to the studio or the road. The overcame his adversity to create Say Anything's potentially final album, Oliver Appropriate. It's a mature, bold and musically diverse concept album following the album's namesake character over a two-day journey. As Bemis wrote, Oliver is a hard-partying burnout who's "cheated on every woman he's had a serious relationship with."
Musically, Oliver Appropriate is the natural progression of the explorations of 2016's I Don't Think It Is. The album dramatically builds from Say Anything's punk rock roots with acoustic guitars, lush arrangements, as well as bolstered melody and harmony. Opener "The Band Fuel" finds Oliver waking up hungover in a dingy apartment and contemplating life. It develops from Bemis singing quietly over simple, mournful acoustic guitar before the rest of the band joins in with guitar, a pulsing kick drum and layered vocal harmonies.
"Days" is more reminiscent of the classic Say Anything punk sound, but with aggressive distorted guitars substituted for acoustic strumming. The shift helps dial in not only Bemis' lyrics, but his urgent and cutting vocals. The acoustics don't entirely dominate, like on the swaying "Pink Snot." It features some additional electric guitar flourishes by Parker Case. "Pink Snot" offers the view of Oliver as a burned out emo musician—cynically singing about his own genre. The rich vocal harmonies on "Greased" sit awash in reverb. Bemis again sings over a single static guitar, making the cut more of a vocal interlude. The pace picks back up for "Ew Jersey," another punchy acoustic punk track with a Flogging Molly-esque sound that builds into a soaring guitar solo.
The album takes its next sharp turn with the melodic "Mouthbreather." Shimmering guitar, restrained drumming and a backup female vocal round out the refreshing track. In contrast, "When I'm Acid" features some of the most intense and biting singing. The aggression comes from the lyrics and vocal performance rather than guitars turned up to 11. The acoustic "Captive Audience" has an almost orchestral sound that makes for one of the album's most dramatic cuts.
Oliver Appropriate is Say Anything's shortest album, with the majority of its 14 tracks clocking in between 90 seconds and three minutes. This quick-strike approach gives each song a firecracker effect, lighting up and burning bright before quickly fading away. This makes the album a compelling and exciting listen. "Your Father" has the bouncy pop-punk feel of Blink-182, with a harmonized chorus and anthemic guitar playing. "Send You Off" provides also recalls a prior era, with a more traditional pop-punk sound. It's one of the few times the band embraces a riff-centered chorus.
The singalong chorus of upbeat fist-pumping rocker "It's a Process" takes a dramatic stylistic shift on "The Hardest." The latter has folk-rock-influenced instrumentation, building a soaring atmosphere to one of the album's best moments. The album closes out with "Sediment," a track that bucks the trend of the rest of the album. Clocking in at over five minutes, it builds from a solo guitar to a raucous full band performance before crescendoing and fading to an extended spoken word outro. Oliver Appropriate contains some the band's most ambitious songs—perhaps closing out the band's two-decade run.
Follow writer Mike DeWald at Twitter.com/mike_dewald.