ALBUM REVIEW: Scotty McCreery embraces new life with Seasons Change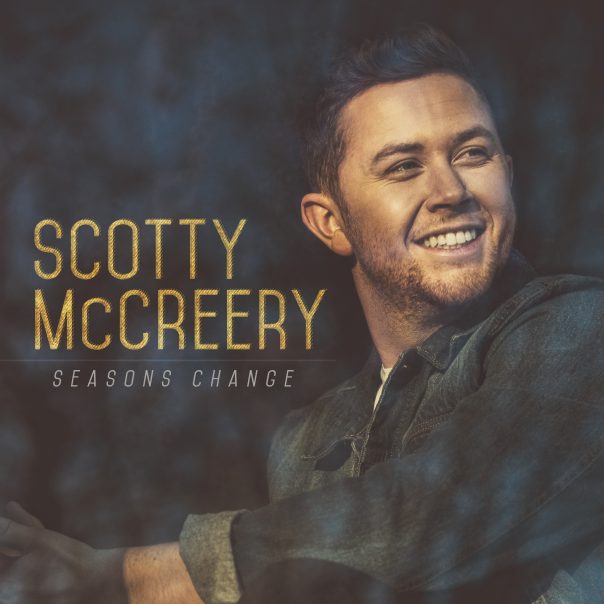 After a lengthy court battle with his old label and the devastating loss of his grandfather, no one could have blamed country singer-songwriter Scotty McCreery for dropping his music career and returning to his quiet North Carolina hometown. Operating from the wheelhouse of pop country, Scotty McCreery's rise from American Idol winner to country music staple has seen several hits like "The Trouble With Girls" and "See You Tonight." On Seasons Change, he tackles more mature songwriting. Where others might have called it quits, McCreery turns his journey into a powerful personal narrative.
Seasons Change
Scotty McCreery
March 16
"It's been a long time gone, been a long time coming" McCreery admits on the album's opening line, which serves as a roadmap for the singer's life over the past few years. Both the death of his grandfather and his proposal to his long-term girlfriend, Gabi Dugal, became influential to the album. Elsewhere he dedicated songs to his home state of North Carolina on songs like "Move It On Out" and "Boys From Back Home," and draws from his own growth on "Seasons Change" and "In Between."
"Five More Minutes" and "Home In My Mind" illustrate the capacity McCreery has for writing tracks that tug on the heart strings and create a strong sense of nostalgia. On the album's melancholy lead single, "Five More Minutes," McCreery sings, "Wish I had me a pause button/ Moments like those Lord knows I'd hit it/ And give myself five more minutes," about life's fleetingly sweet moments. During the classically twangy melodies of "Home In My Mind," McCreery makes direct references to places and roads in his hometown that send listeners driving down the backroads of their own personal stomping grounds.
Romantic songs like the up-beat "Wherever You Are" and the funky "Wrong Again" exhibited the willingness McCreery shows to get personal and let others into his home life with his fiancée. "This Is It" retells, step by step, exactly how McCreery proposed to Dugal on a drive in the Carolina mountains. McCreery has said she was the inspiration for all the love songs. Of the 11 tracks on the album, five are specifically about Dugal.
Because he didn't have a label, McCreery himself sought out his co-writers, enlisting Nashville greats like Dan Isbell, Frank Rodgers and David Lee Murphy. McCreery took a big risk by releasing "Five More Minutes" early and creating a more compositionally expansive album, diverging from his simpler roots. After everything he experienced in his time away from recording, McCreery was inspired to introduce new instruments, experimental tempos and fresh writers to elevate his music to a more sophisticated level.
Upbeat beach anthems like "Barefootin'" and "Move It On Out" embody McCreery's fun-loving nature that shines through in these songs. While he sticks to his roots on songs like "Boys From Back Home" and "Still," acoustic guitar-heavy and banjo-riddled the former show McCreery wanted to play around with some new sounds. There's also a horn section on "Barefootin.'" The album is the perfect balance of feel-good songs and sentimental ballads, making McCreery's return a fun reintroduction to a familiar, yet matured friend.
Follow writer Piper Westrom at Twitter.com/plwestrom.