ALBUM REVIEW: Selena Gomez finds catharsis and depth on 'Rare' comeback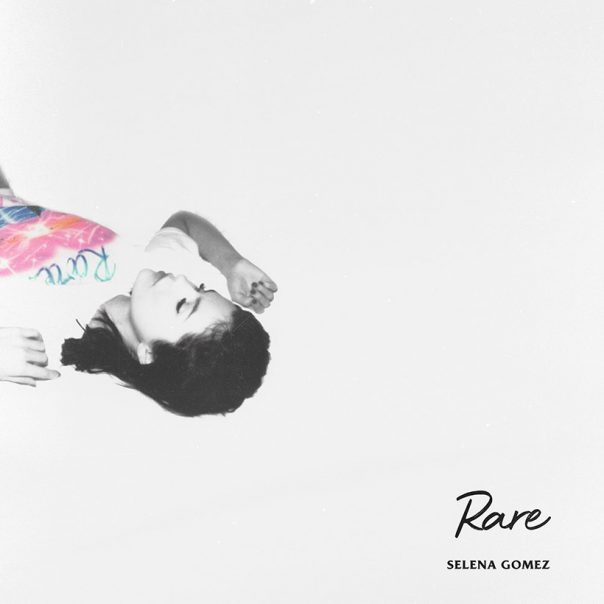 After living much of the early part of her career in the spotlight, Selena Gomez was forced to take a step away after she received a kidney transplant as a result of complications with lupus, an autoimmune disease that causes harm to organs and tissues. She had an additional emergency procedure to repair a broken artery after the transplant. Gomez reintroduced herself to the public eye with her triumphant performance of two singles at the 2019 American Music Awards. It would clear a path for what would become the release of her third studio album, Rare.
Rare
Selena Gomez
Interscope, Jan. 10
Album releases by the multi-talented pop star are indeed rare. The release comes five years after her sophomore record, Revival, back in 2015. The former Disney Channel star used the time wisely, harnessing her relationships, life in the tabloid crosshairs and personal experiences to create her most focused and mature pop record. The songs are breezy and well-crafted, but also have an added depth and confidence that comes from Selena Gomez' experience. She says that she used the album as a vehicle to chronicle her journey to healing, growth and rebirth.
Some of Rare's material even harkens back to a sound from eras gone by. The title track opens the album with a pronounced bass line with a tinny lo-fi snare drum. Gomez sings about her feelings of unrequited love: "My ambitions were too high/ Waiting up for you upstairs/ Why you act like I'm not there/ Baby right now it feels like you don't care."
"Dance Again" is a dark and upbeat dance track that's spacious and never feels overloaded by additional synths and electronic bells and whistles. The infectious chorus sets the tone and sends an empowering message that builds off of the rejection from the album opener. Many of Rare's tracks lyrically cover the triumph over tragedy motif, a theme that continues on comeback anthem "Look at Her Now." The byplay between the expert production and Gomez' soft and smokey delivery create the perfect magnetism that complement each other well.
Ballad "Lose You to Love Me" is a strength-through-pain anthem that finds beauty in its simplicity. Gomez sings powerfully but with vulnerability over a piano, slight synth flourish and minor bass backbeat until the song blossoms into a full chorus of voices, which eventually drops out to a mournful piano.
The mood shifts on the kiss-off vintage grooves of "Ring." The danceable track sounds like the soundtrack to a smoke-filled jazz club and wouldn't necessarily be out of place on Camila Cabello's new album. "Vulnerable" provides heavy atmospherics on the understated synth bop, while "People You Know" provides a rhythmic and percussive flare to the song about out of touch interpersonal relationships, with Gomez singing, "We used to be close/ but people can go/ from people you know/ to be people you don't."
"Let Me Get Me" is upbeat but stays in the pocket enough to lets Gomez stand out over the production. In fact, many of the album's instrumentals are built in the layering of Gomez's vocals.
The album features a pair of collaborations, including verses from rapper 6LACK on "Crowded Room" and Kid Cudi on "A Sweeter Place." A clean bluesy guitar lick and accompanying horns drive the refined stomper "Kinda Crazy," while percussive stomps, claps and snaps make up the '90s alt-pop influenced "Fun."
The harmonious "Cut You Off" begins to shift the mood to a brighter place with a vintage R&B styling. Gomez sings of cutting out the toxic relationships that were bringing her down. The expansive "A Sweeter Place" provides the right summation to the journey of the prior 12 tracks, with Gomez triumphantly declaring her freedom from the ills that were impacting her, singing, "Having no fear/ Heaven is near/ Head is so clear."
Rare cements Selena Gomez's status as one of pop's top stars and provides a fresh take on what a blockbuster pop album can be with a little added depth and perspective from which to draw.
Follow writer Mike DeWald at Twitter.com/mike_dewald.