ALBUM REVIEW: Serpentwithfeet breaks through convention with Soil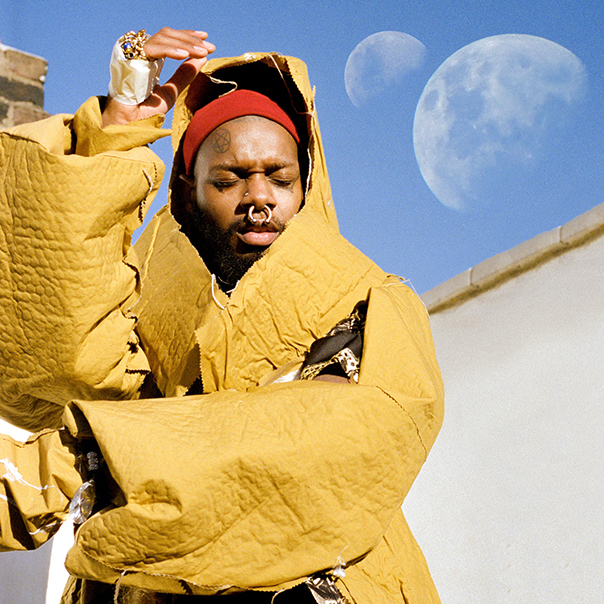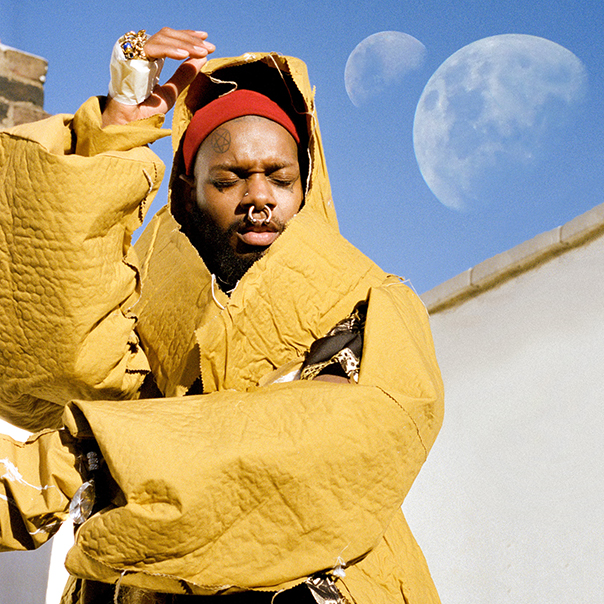 Under the stage name Serpentwithfeet, Josiah Wise breaks through the surface of his immense potential. With captivating vibrato and range, Wise wields an uncanny ability to immerse his listeners beneath waves of lyrics reflecting deeply pensive love. While his 2016 EP gained recognition by the likes of Bjork, the project merely hinted at what the 29-year-old had to offer. Wise's debut LP titled Soil sees the vibrant vocalist breaking through as a talent bound to make waves from here on out.

Soil
serpentwithfeet
June 8
"And what was once a whisper will become a deep rumbling sound," Serpentwithfeet sings on "Bless Ur Feet," the first single off Soil. This line perfectly captures the nature of Serpentwithfeet's rise to prominence. While more subtle with his words on his 2016 EP, Wise has evolved into a confident lyricist with the intent of compelling listeners with each line he utters.

Embracing primal human desires, Soil sees Wise lyrically writhe through a brush of themes touching upon gender, sexuality, love and death. While these topics are a common focus throughout pop music, Wise does so through a religious guise. Having grown up with a constricting, church background, everything who Wise is today was withheld from him at arm's length, including his sexuality and his ability to freely express himself.

With language historically used to oppress, Wise uses the religious language he picked up over the years and subverts it. Take these lines from the album's second single, "Cherubim:" "I get to devote my life to him/ I get to sing like the cherubim." While these words can be easily misinterpreted as adoration toward God, Wise sings of adoration toward a man he loves in a way that he used to sing about loving God when he was part of a Pentecostal church choir as a 6-year-old.
Although his religious background was incredibly stifling and detrimental to his artistic and personal expression, being deeply in touch with his background has informed Wise's unique voice on such topics. This allows his music to be that much more powerful and evocative.

While embracing innate human sexuality with unfettered conviction told through religious subtext, Wise marries the spiritual experience of Soil with musical excursions that are equally soulful. Ranging from chamber pop, R&B and gospel, Soil has an unusual but profound fusion of sound.
Wise, with the help of producer Katie Gately, links these sonic diversions with an avant-garde alchemy that feels completely natural. When combined with Wise's stunning vibrato, the album's climactic strings, handclaps and soulful chants elicit a theatrical, moonlit feel. This is especially true on the album's two closing numbers, "Slow Syrup" and "Bless ur Heart."

Although Wise's vocals are tender and tragic for the vast majority of his debut, his dramatic style becomes playful as the spiritual turns sensual with "Wrong Tree." "Cherubim," arguably the best track, portends a beastly and ritualistic atmosphere despite what the angelic title suggests. Wise's vibrato darts up, down and between what sounds like looped grunts, heavy breathing and thunderous percussion.
Eschewing the overwrought descriptor of contemporary R&B, Soil offers something entirely unique. Every song is different from the next and constantly evolves. With monastic chants and orchestral splendor building tension beneath Wise's pained voice, Soil will leave listeners emotionally scarred long after experiencing its remarkably evocative essence. With inventive sound design augmenting Wise's voice, the deeply personal vision and image of Serpentwithfeet are brought to full fruition.

As Serpentwithfeet flips gospel on its head, both lyrically and sonically, conviction and honesty break through cracks of heavily expressed pain and desire—miraculously resulting in a debut that is both grand and personal. Soil is a spiritually compelling accomplishment that may spark the inevitable and well-deserved stardom of Josiah Wise.
Follow writer Kyle Kohner at Twitter.com/kylejkohner.