ALBUM REVIEW: Sharon Jones and the Dap-Kings dance one last time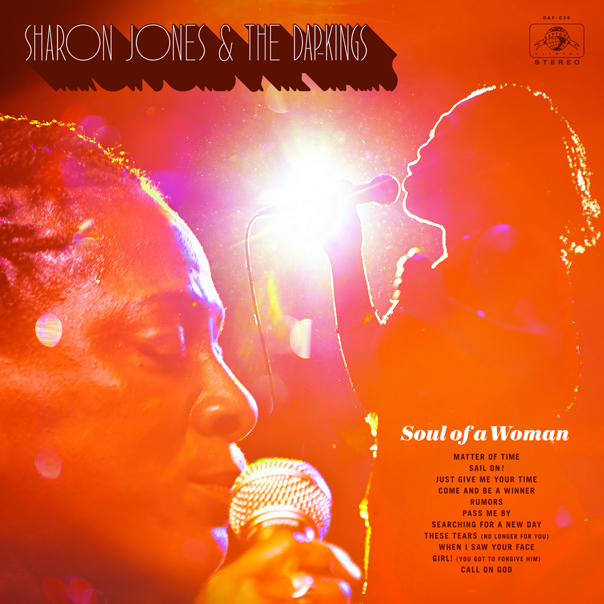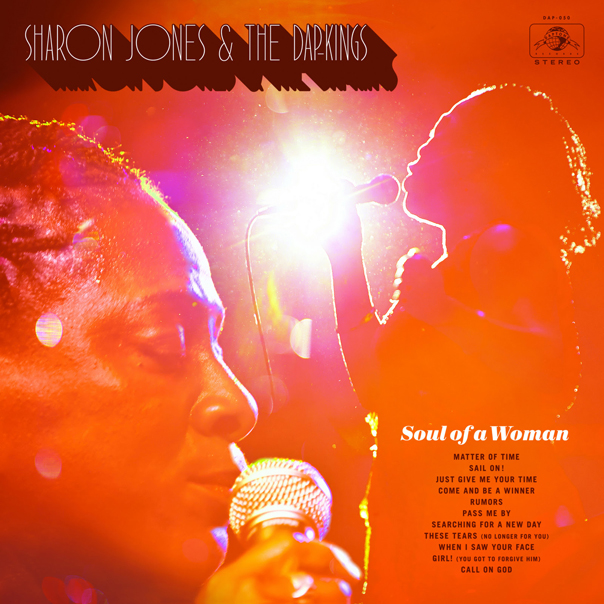 When the eighth and final Sharon Jones and the Dap-Kings album is released Friday, a full year will have passed since Jones was lost to pancreatic cancer.
Soul of a Woman
Sharon Jones and the Dap-Kings
Nov. 17
As a surprise to many, the Augusta, Georgia-born, Brooklyn-raised songstress had completed all the vocals for Soul of a Woman prior to her untimely death at 60 years old. This means she stayed extremely busy following the release of her Grammy-nominated 2014 album, Give The People What They Want, which was followed by extensive touring and the filming of a documentary about her life.
Sharon Jones' final two years were a battle against cancer, Dap-Kings bassist Bosco Mann said in a news release. Whenever she felt well enough, the band would assemble in the studio and work for as long as possible.
The former choir leader, wedding band singer, armored car guard and corrections officer at Rikers Island prison recorded 11 songs that she and the Dap-Kings wrote more collaboratively than ever, Mann said.
Soul of a Woman is a record broken in two parts, which Mann described was a purposeful decision. Jones' initial goal was to create a string-led, symphonic collection of songs that could be paired with orchestras and string sections on tour. But eventually the band realized that Jones didn't have much time remaining and decided to focus on the up-tempo blues and funk that was her bread and butter, and what her fans loved so much. The last four tracks on the album, slower, string and organ-led ballads, retain Jones' initial vision.
The Dap-Kings, so instrumental not only to the success of Jones, but the likes of Amy Winehouse, Al Green and Sturgill Simpson, were again crucial to the songwriting (guitarist Joey Crispiano wrote midtempo groove-heavy "Come and Be a Winner;" percussionists Fernando Velez and Homer Steinweiss wrote the brassy chant-along "Rumors").
All 11 songs were recorded on an analog eight-track machine, and the classic sheen of tape shines brightest on the swirling "Girl (You Got to Forgive Him)." As strings, horns and a guitar circle Jones' vocals, she sings about letting go of grudges. The song actually recalls Miseducation-era Lauryn Hill.
Much of the album carries touches of nostalgia and bittersweet self-awareness of mortality, settling debts and accepting the cards dealt by life. It's present on reflective tracks like "Call On God" (written by Jones in the 1970s) and "Pass Me By," as well as up-tempo, happy songs like album opener "Matter of Time." "Baby, there's something that is on my mind/ But I really don't want to say it," she sings on "Pass Me By."
"Matter of Time," which was recorded on the first take, is a prayer for the future, where justice is served, wars end and people are brought together. The stellar "Sail On" gets the juices flowing, turning the mood celebratory, while the following "Just Give Me Your Time," is a sad release, even if right there, Jones sings, "I don't need your tears/ Just give me your time."
Follow Roman Gokhman at Twitter.com/RomiTheWriter and RomiTheWriter.Tumblr.com.