Sharon Van Etten confronts chaos with synthetic grandiosity on new LP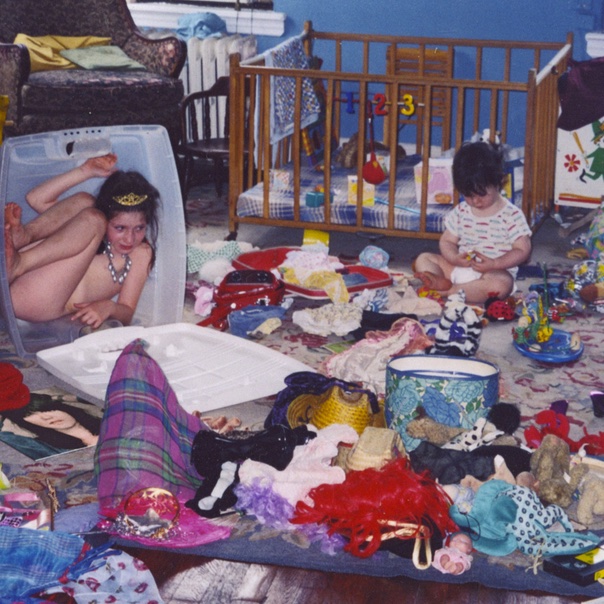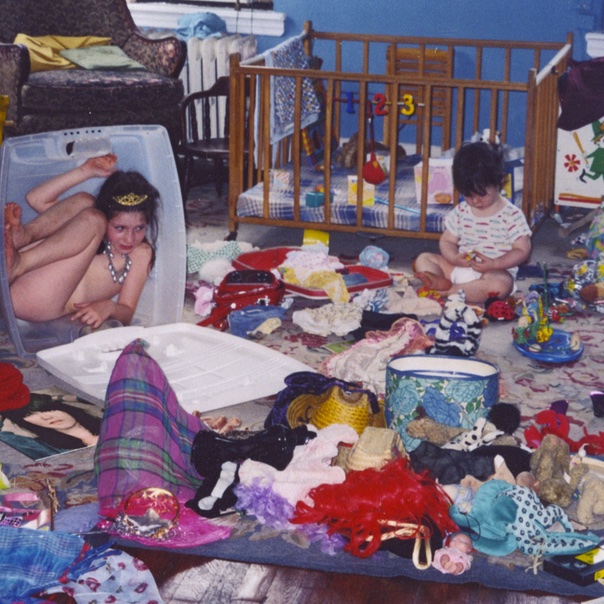 Rock musicians embracing synths has become a bit routine, but a well-rounded artist like Sharon Van Etten can still do so not only gracefully, but transcendently. This New York songwriter has spent more than a decade developing her complex harmonies and intimate sonics, from eight independent releases to four major label albums. Van Etten's chops allow her to bulk up her production and expand her sonics without succumbing to trends. With profound inspiration and imaginative delivery, Remind Me Tomorrow is a diverse, emotive outing that breaks all sorts of new ground for the veteran artist.
Remind Me Tomorrow
Sharon Van Etten
Jagjaguwar Records, Jan. 18
The roots of Remind Me Tomorrow lay in Sharon Van Etten's artistic ambition and personal trials. The songs were written while she juggled pregnancy and school, while also auditioning for a roll in Netflix's The OA, performing music for David Lynch's Twin Peaks reboot and writing her first film score. With producer John Congleton, Van Etten managed to corral her life into a singular vision that envisions her guitar-based folk-rock as a vivid synthetic portrait.
"Sitting at the bar, I told you everything/ You said 'holy shit, you almost died,'" Van Etten sings at the start of "I Told You Everything." Her dialogic lyricism sets the stage for an unabashed experience. Sustained piano chords and a crisp drum sound support Van Etten's signature vocal harmonies while keyboard ornamentation spotlights an expanded ambience.
"No One's Easy To Love" capitalizes on this bigger sound with bombastic synth bass and a hard-grooving half-time beat. The following "Memorial Day" subverts its predecessor's neo-classical bombast, evoking a gothic take on Von-era Sigur Rós. Sharon Van Etten embraces a ghostly timbre during these brooding cuts, but her delivery proves just as emphatic—especially on the singles.
The New-Wave-influenced four-on-the-floor and spooky synth line of "Comeback Kid" uses electro-acoustic rhythms to propel Van Etten's energized chorus. Though far from its inception as a piano ballad, its explosive dynamics remain true to the nuances of her musicianship.
The David-Lynchian backdrop of "Jupiter 4" retains a brush-on-drum foundation within a wormhole of futuristic effects, just as the piano accompaniment on "Seventeen" remains the essential foundation to its rising tide of shimmering arpeggios and distorted drones. Van Etten remains as emotive as ever within these glossy instrumentals, injecting palpable grit and a fiery upper range into the respective themes of rekindled love and the anxiety of aging.
While it's easy to get lost in Remind Me Tomorrow's maze of sound, Van Etten never allows the new palette she created with Congleton to overwhelm her time-tested sensibilities. The silky balladry of "Malibu" sports lyrical imagery on par with Tom Waits and Bruce Springsteen, effectively setting the stage for a drive down its namesake. Synths provide dynamics and atmosphere over soft rock drums and muted fusion bass lines, inflating the arrangement alongside her coral-like harmonies. A similar juxtaposition informs "You Shadow," an inexplicable cross section of rustic blues, church organ music and psych rock. Guitar stabs and a whacking backbeat contrast with shimmering chords and a blaring synth riff, as she frankly appraises toxic ignorance with biting wit and lackadaisical melody.
Remind Me Tomorrow is immersive enough to accompany a film, without sacrificing catchiness and accessibility. "Hands" can come off as impenetrable when its noisy underbelly boils over, but the song takes a chance and wins with a steady sleigh bell and floor tom drum ride cymbal. In a more soft-spoken context, the airtight bedroom pop beat at the head of closing track "Stay" avoids monotony thanks to sophisticated chords and evolving soundscapes.
Regardless of the changes it represents, Van Etten's potent presence both in voice and word resounds through the new sonic pathways the album opens. By preserving her identity in the midst of artistic adventuring, she has made Remind Me Tomorrow a testament to her perseverance and creativity in the face of the unknown.
Follow editor Max Heilman at Twitter.com/madmaxx1995 and Instagram.com/maxlikessound.