ALBUM REVIEW: Shawn Mendes offers carousal of sounds, little 'Wonder' on new LP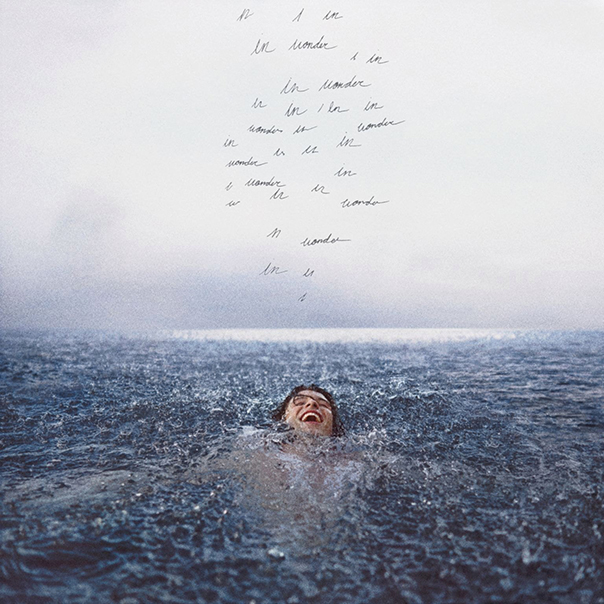 Shawn Mendes got his start by playing his acoustic guitar on social media apps, which has made his transformation into a bonafide glossy pop star all the more stark. He's accomplished this through well-placed features on other artists' songs (including his flame Camila Cabello and Taylor Swift) as well as a litany of guests on his own. For the most part, that's stripped away on his new album, Wonder. What we're left with isn't Mendes and his acoustic guitar, but rich and lush sonic pop arrangements with his equally produced croon, which successfully gives you all the feels.
Wonder
Shawn Mendes
Island Records, Dec. 4
6/10
Wonder, Mendes' fourth album, is a kaleidoscopic 14-track journey full of twinkling synths often better-suited for slow-dancing at weddings rather than clubs. That plays fine enough sonically on tracks like "Dream" and "Monster" (the latter of which includes a feature by Justin Bieber, the only star cameo on the album), but it's not very lyrically deep.
"What if I trip/ What if I fall/ Then am I the monster?" Mendes sings. But the song is better served as a vehicle for Bieber. Mendes hasn't fallen. But Bieber has, and here he sings in near-falsetto about how the world set him up on a pedestal, when he was a teen, and let it teeter. Mendes, who is of 22, has been a heartthrob since he was a child. But he doesn't have the trauma of his elder statesman, so most of the songs here continue along a standard love and heartbreak theme that's par for the course.
Where that's a benefit is on the arrangements, none of which lose their welcome because most of the songs are under three minutes. They whip by like a sting buffet of different flavors, like the upbeat shuffle of "305," which offers some breezy guitar work and a synth solo where traditionally a sax would sit in the mix. The title of the song plays to two meanings: both a sleepless night and the area code that Camila Cabello calls home in Florida.
Then there are two orchestral song intros. The first ("Intro") is its own track and kicks off the album. It sounds like an overture right until the build-up freezes, and title track "Wonder" kicks in. The second comes at the outset of "Always Been You." It's the sound of a symphony warming up—only transposed to electronica. The song then freezes, just like on the opener, and kicks into a quiet-loud-quiet model, where the quiet parts are barely above Shawn Mendes whisper-singing a cappella, and the loud parts are a burst of euphoric rainbow rapture. The lack of lyrical depth allows one to more easily focus on and appreciate the sonics.
Mendes' smooth vocals, which frequently burst into falsetto, aren't something to complain about.
The musical carousel continues with "Piece of You," which could musically pass as a poppy "Another One Bites the Dust." "Luck Up At The Stars" is McCartney-esque with its shuffling percussion and peaks that rise higher than their predecessors, and, interestingly enough, a Brian-May-like guitar solo on the bridge. "Higher," the banger at the top of the album, has a funk-inflected sheen. "Teach Me How to Love You" has a disco rhythm section.
Lyrically, the strongest message on the album comes courtesy of "Call My Friends." The take of a youth lost while living the superstar life isn't the most empathetic in these times, but Shawn Mendes effectively communicates relatable sorrow about missing his friends and family: "I'm alone inside the airport/ And you're all at a bar in our hometown," he sings. "The music's loud and everybody's dancing/ How many nights I've missed, I've lost count/Haven't seen your faces in a while." The instrumental includes some phase-shifted swirling guitars reminiscent of Coldplay or U2, but they sit atop a dirge-like bass line that adds another dimension.
Wonder by Shawn Mendes is lacking in lyrical depth, but overflowing in grandiosity. You either join him on his journey of happiness, or wait until he's facing roadblocks or heartbreak. Whether you like the album or love the album will likely come down to the camp in which you sit.
Follow editor Roman Gokhman at Twitter.com/RomiTheWriter.