ALBUM REVIEW: Shura embraces all shades of love with 'Forevher'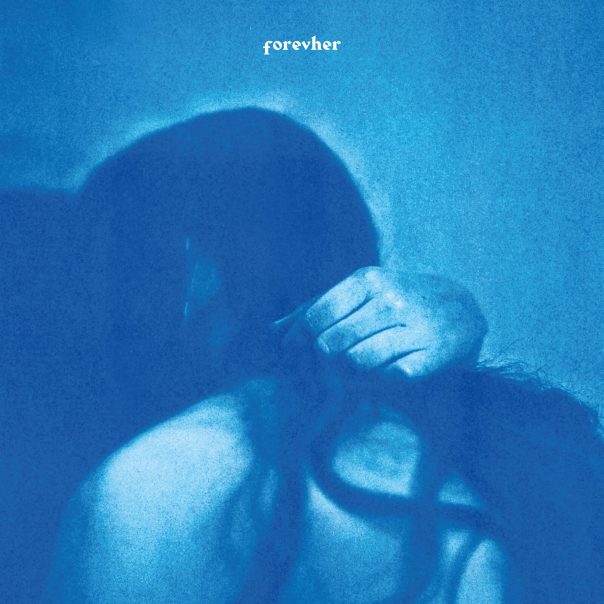 Shura already carved out her niche in electropop with her 2016 debut, but her sophomore outing truly separates her from her contemporaries in terms of emotional impact. The British artist serves up a unique blend of '80s synth-pop, '90s electronica and modern club music on Forevher, Shura explores the phases of love and heartbreak. Her intimate, dreamlike sound serves as a guide through the complex emotions often associated with romantic encounters.
forevher
Shura
Secretly Canadian, Aug. 16
Forevher begins with the slow groove of "BKLYNLDN," which mixes a smooth jazz pulse with calming soundscapes. The second half's propulsive beat switch brings a trumpet-driven crescendo and explosive cymbal crashes. This thoughtful combination of instruments reflects the rush of feelings the speaker confronts as she experiences the love and passion in all of its depth.
Shura then takes "Control" on the second track. An echoing electronica intro sports shimmering '80s synth stylings that carry an uplifting vocal melody. Her voice often borders on an intimate whisper, balancing buoyant energy and mellow undertones. The piece takes an unexpected shift into synth pads that resonate like ocean waves, intertwining with song birds on a spring morning. Shura describes a feeling of "flying like a bird," perhaps as she is lost in the ocean of emotion that often results from being in love.
Ironically, the next track is "Flyin,'" which opens with gentle piano phrases, mimicking Shura's hesitation and fear about the vulnerability that comes with the onset of genuine love. Like the previous tracks, it's a lush ensemble of synthetic instrumentation as the song builds. As Shura engages in an anxious inner argument, the musical dynamics take on a jubilant tone. The growing elation harks back to the exciting bliss of newfound affection.
Though she intentionally takes a universally relatable approach to her narrative, Shura embraces her queer identity on "Religion." On this dance-pop anthem, she explores her sexuality without inhibition. She uses religious connotations to illustrate her perspective on how women are portrayed within various belief systems—specifically how they contrast with her own worldview.
The album's title track then paints a picture of paradise, with its intro revisiting the ocean sounds. Shura describes how the love in her life brings a warming "sunshine" sensation, so much that she lets go of the fear from "flyin" and is ready to jump all in for the "forever." This track features the strongest display of Shura's combination of '80s and '90s pop flavors.
Though most of Forevher follows a similar sound and style, Shura saves the most moving song for last. "Tommy" centers on the touching story an older man tells of a dream he had about his late wife, his "high school sweetheart." Shura details her  struggle to move on with a new love. Shura then moves in with slow-burning keyboard patches and evolving beats begin to parallel the visuals and soundtrack in Kevin Bacon's memorable scene in the 1988 romantic comedy She's Having a Baby, in which his character remembers all the cherished time he had with his wife as he anxiously waits in a hospital waiting room.
Shura then changes her perspective to that of a loved one who has passed on, looking down from heaven. The spirit tells the living that it will contentedly wait and watch its loved ones live on from above. This portion makes use of quiet, mystical echoes and ambient soundscapes, leaving listeners encompassed in a heavenly atmosphere.
Shura's latest album creates a wholistic perspective that hits the heart with sweet sorrow. Her demure, yet powerful approach encompasses love at its most meaningful. Through pain, uncertainty and mortality, Forevher retains glimmers of hope even within a lovesick labyrinth.
Follow writer Amelia Parreira at Twitter.com/AmeliaParreira.