ALBUM REVIEW: Sigrid presents infectious and anthemic debut on 'Sucker Punch'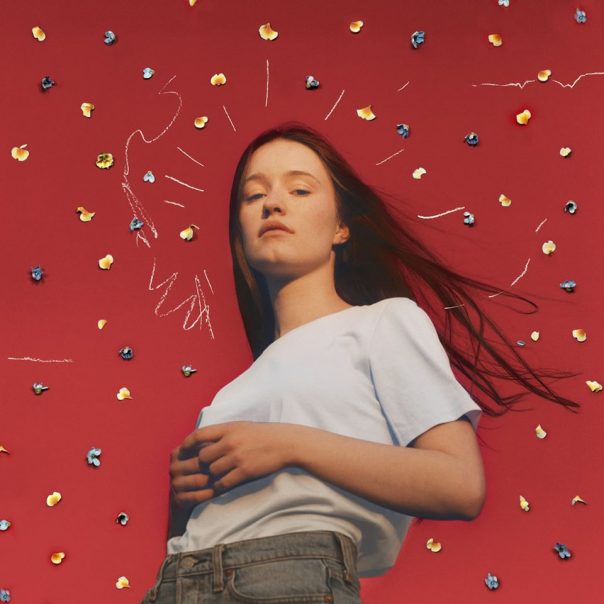 Norwegian singer-songwriter Sigrid Solbakk Raabe follows up two EPs with her debut full-length, Sucker Punch. Big, catchy and anthemic choruses are Sigrid's strong suit, supported by feel-good pop production. Continuing this approach, Sucker Punch centers on relationships; whether it's friends, lovers or breakups. With an album this enthusiastic with no dismissable tracks, Sigrid has made her breakout pop music statement.
Sucker Punch
Sigrid
Island Records, March 8
Sigrid starts Sucker Punch off with a bang on the title track. "Sucker Punch" is a pop song about getting hit with the feeling of love; head-over-heels. Sigrid brings the punch with a euphoric and addictive chorus. "It hit me like a sucker punch/ Just one look and I'm out of touch/ I'm freaking out 'cause I'm scared this might end bad/ But I still come back for that sucker punch," she sings, building to a catchy falsetto.
From a few funky keyboard notes and a percussive hi-hat, this song suddenly transports listeners to an epic space with a woozy bass line. Sigrid's voice is overtaken with a robotic vocal effect reminiscent of Daft Punk's "Get Lucky." It's an interesting transition before ending on another triumphant chorus that begins in a capella.
"Sight of You" is a dramatic violin-filled ballad with delicate synthesizers that gleam like a mountain stream reflecting the sun. This track is a dedication to fans. Although tour life can be a struggle, she sings how just the sight of the crowd is "getting the best out of me."
"Basic" starts soft and honest with quiet guitar plucking and Sigrid's smooth falsetto vocals. The track picks up a bit with rapid synthesizers that almost sound like wordless singing and a clap backbeat, while singing about confronting her partner about her needs: "If you feel it don't cage it/ I wanna be basic/ Cause you make me so complicated/ Can I be basic with you?"
Sigrid has a way of making high-energy belters out of melancholic topics. Her songs become a catharsis for the emotion, dancing and singing through the pain.
On "Strangers" Sigrid contrasts a picture-perfect life with painful reality. The lyrics describe how a relationship can really feel like two strangers, getting blinded by imagined potential to what's really happening. A twinkling synthesizer and an echoing bass follow Sigrid's melodies through the verses. The track then crescendos to an irresistibly energetic EDM-style chorus with sticky keyboard hooks. The lyrics may be sad, but the song will still get bodies moving.
Sigrid again juxtaposes melancholic lyrics and uplifting production on "Don't Feel Like Crying." This dramatic love song follows a refreshing storyline of choosing not to wallow in sadness, even for a night. "Wallowing in it would be such a waste/ That isn't gonna fix it anyway/ I dry my eyes 'cause I don't feel like crying," she sings on the chorus. Rousing violin accompaniment builds the sentiment.
"In Vain" takes the flow from sad to angry. Delicate guitar strums highlight Sigrid's voice and emotions. She uses a raspy inflection as she angrily belts, "So don't you stay, if you don't mean it/ If you don't feel it, and just fuck me up again/ Please walk away, we'll just leave it." The pain is clearly present in Sigrid's delivery.
Sucker Punch closes with piano ballad "Dynamite." Beginning very mellow, Sigrid sings about how she feels pulled in the opposite direction of the person she loves: "You're safe as a mountain/ But know that I am dynamite." The piano builds with Sigrid gaining intensity through her voice's raspy and passionate side. Both instrumentally and vocally, this is the album's rawest cut. It's a fitting conclusion to an album as catchy as it is arresting.
Sucker Punch is an accessible experience with compelling emotional highs and lows. It may prove a struggle not to soak in every song's genuine emotions multiple times before moving on to the next. That, more than anything else, exemplifies how effective Sigrid's approach has become.
Follow writer Carly Van Den Broeke at Twitter.com/carlyrosevdb.