ALBUM REVIEW: Skillet remains 'Victorious' on 10th album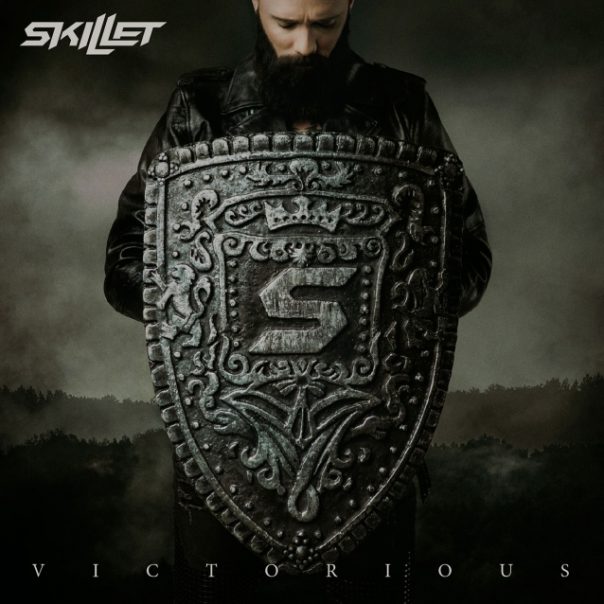 Wisconsin rockers Skillet are well past the point of having to depend on others. Frontman John Cooper and guitarist Korey Cooper took a leap of faith by handling most of the production on 'Victorious,' their band's 10th album. The result is a 12-song ode to competition and overcoming. The album continues in the direction the band's last few but adds a number of distinct pop flourishes. The band's sound is still tight, dynamic and heavy, with fleshy guitar riffs blending naturally with the new additions.
Victorious
Skillet
Atlantic Records, Aug. 2
Skillet has evolved with the modern rock scene, but retains the spark it kindled back in 1996. Victorious effectively draws from Skillet's wheelhouse of upbeat bangers and introspective power ballads, finding the middle ground between John Cooper's aggressive side project Fight the Fury and drummer Jen Ledger's dramatic pop solo EP. Ledger's singing voice plays a less prominent role this time around, but her presence is still felt in both percussion and songwriting.
The concept of Victorious is loose, but clear. Themes of struggle and the march to victory pervade throughout. The uplifting battle cry of opener "Legendary" sets the stage with John Cooper's empowered post-grunge rasp over an explosive groove. His gravelly voice pairs well with blues-inspired riffing and Ledger's pounding rhythms. A more energizing tone takes hold right away, freshening up the aggression with a more radio-friendly vibe.
Tracks like "You Ain't Ready" and the title track round off the album's initial trio of pump-up anthems. They're perfect for ESPN highlight reels and hype videos from now until the Super Bowl. The two tracks bring a gnarly bite, but maintain accessible, synthetic sensibilities over their hard-hitting groove. "This is the Kingdom," meanwhile, has a more tempered alt-rock feel, a-la Imagine Dragons. The song has a slight political undertone, but its overall message seems more concerned with the preparation for metaphorical battles rather than actual wars.
The first major shift in tone comes with the atmospheric synths that build to a crunchy rhythm on "Save Me." The band's influence of faith is widely understood—it began as a Christian act. But "Save Me" doesn't treat the salvation in question with an overt religious connotation; instead think in terms of  "Wake Me Up" by Evanescence.
The full-throttle blast of "Rise Up" transitions to the mid-tempo groove of "Terrify the Dark." It's on these less intense cuts that John Cooper shines as a singer. He performs most of vocals on Victorious, but the interplay between he and Ledger is still remarkable.
The low-end impact and bright keyboard patches of "Never Going Back" find their footing on a driving, almost danceable beat and a infectious shout-along chorus. The similarly structured "Reach" keeps up the pace. Cooper sings the chorus, "No one ever wants to feel like this," to drive home his call for defiance under pressure.
The ballad "Anchor" offers Victorious' most beautiful moments. Cooper vulnerably sings about safety and stability, and presents a dual meaning of faith as a cornerstone and the need for mutual understanding in interpersonal relationships. It's certainly a contrast to the the huge guitar strains and symphonic layerings of "Finish Line," one of the more varied and diverse tracks on the album. It's an ambitious take on the band's long-running influence from '90s industrial rock. The album's closer, "Back to Life," circles back around to catchy, bodacious hard rock. The band rocks out full-tilt during the extended outro jam.
While Victorious may not necessarily turn nonbelievers into disciples, it successfully carries the torch for Skillet's motivational message with a few welcome developments. With all of this going for it, Skillet wins round 10 in a TKO.
Follow writer Mike DeWald at Twitter.com/mike_dewald.