ALBUM REVIEW: Sleater-Kinney explore new territory on 'The Center Won't Hold'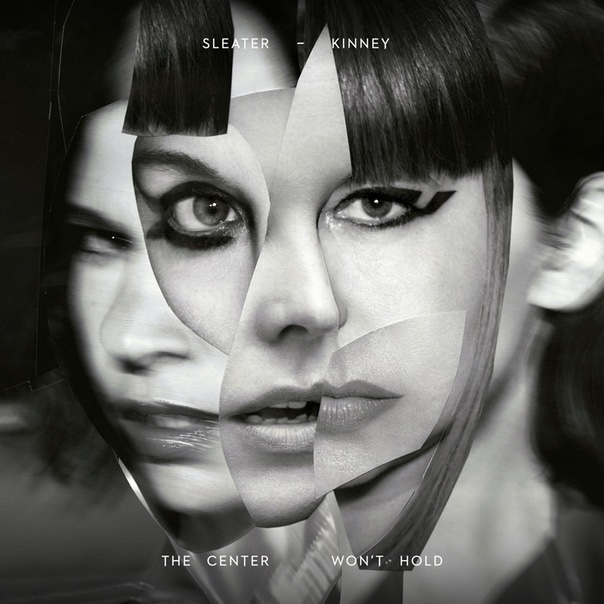 Sleater-Kinney is an institution. Like Kathryn Hannah's Bikini Kill before them, Sleater-Kinney became known for both their authenticity as well as their serious musical chops. Both bands carved out a place for themselves in the largely male world of rock and roll.
The Center Won't Hold
Sleater-Kinney
Mom + Pop, Aug. 16
With the band's new album, The Center Won't Hold, the all-girl trio from the Pacific Northwest finds itself at a musical crossroads. The band's ninth studio album arguably has a larger potential audience than any of its previous, thanks in large measure to the success of Sleater-Kinner singer-guitarist Carrie Brownstein's television comedy Portlandia.
But the band also finds itself in midst of its own drama, with longtime drummer Janet Weiss announcing her departure from the group just as the new album was set to drop.
The album's title track features dramatic clanking and banging, over a bed of simplistic percussion and percolating synths. The song launches into an anthemic closing section replete with power chords and a chanted refrain of "the center won't hold."
The interplay between Brownstein and Corin Tucker's guitars has largely been replaced by elaborate synthesizer arrangements. "Hurry on Home" sounds a bit like PJ Harvey with chugging guitars and sinister synths.
Another new element introduced on this album comes from a new producer, Annie Erin Clark, better known as St. Vincent.
"Reach Out" is a sparse and sparkly synth-pop jewel. The song's chorus grows in density, evoking the synth-heavy '80s new wave of Depeche Mode. The band's poppy side combines sarcastic and sincere lyrics on "Can I Go On." Its summery and fun feel features sharp stabs of electric guitar.
"Restless" signals a sonic shift on the album with a more traditional-sounding Sleater-Kinney song. Over the lovely interplay between Brownstein and Tucker's haunting minor-key guitar playing, they sing, "my heart wants the ugliest things." The tone changes again on "Ruins," with thoroughly futuristic keyboards merging with Middle-Eastern-sounding string arrangements. It's on these synth-heavy tunes that St. Vincent's influence can be most easily heard.
Sleater-Kinney pens an ode to its own history on "Love." The song recounts the adventures and camaraderie of the band's earliest tours: "We can be young/ We can be old/ As long as we have/ Each other to hold."
The sharp musical edges of "The Future is Here" help the band express the alienation and isolation of modern life.
"I start my day on a tiny screen, trying to connect the ones right in front of me," Brownstein sings. The song's complex interplay of vocal harmonies adds to its tension. In a similar way, the band muses on its own objectification on "The Dog / The Body," singing, "I'm just a prop, I'm just a puppet tonight." The minimalist opening bass riff soon gives way to an elaborate arrangement of keyboards, guitar, vocals and drums.
The gentle piano of "Broken" closes the album with a heartfelt addition to the collection of heartbreak and harassment chronicled under the #MeToo banner. The song's simple piano and sentimental lyrics draw comparisons to Tori Amos.
The lyrics make reference to Christine Blasey Ford, who testified in Congress that Supreme Court nominee Brett Kavanaugh had sexually assaulted her. "She stood up for us when she testified… I really can't fall apart right now/ It hits me too close to my bone/ I thought I was all grown up right now/ But I feel like I'll never be done," Brownstein sings.
Sleater-Kinney may find itself at a fork in its path—down a drummer and tackling a new musical vision with a little help from their friends. Luckily, the new musical vista seems even broader than the old one. It will surely appeal to a new legion of loyal fans along with the band's core followers. It seems like there is still plenty of new territory out there for Sleater-Kinney to explore.
Follow writer David Gill at Twitter.com/Songotaku.