ALBUM REVIEW: Slowthai plays it safe on sophomore album, 'TYRON'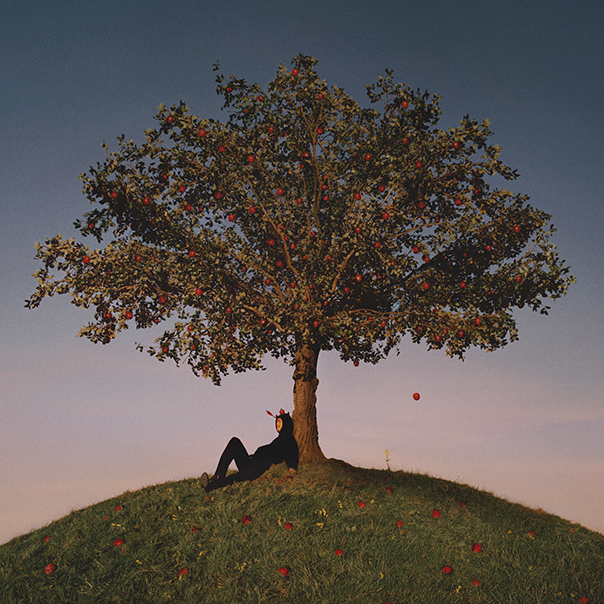 By Mason Meyers
After his incredibly well-received and critically acclaimed first album, Nothing Great About Britain, Slowthai had cemented himself as an artist that wasn't afraid to shy away from difficult topics and controversy. Cancel culture then took its shot at Tyron Frampton after he tried to fight a rowdy fan at the 2020 NME Awards. However, his career stayed intact and he was only further seen as the bad boy of U.K. hip-hop.
TYRON
Slowthai
Method/Interscope, Feb. 12
5/10
A year on, Slowthai brings us the response to his whirlwind year in the form of his sophomore LP, TYRON. With track titles like "CANCELLED" and "adhd," the promise of some introspective and complex lyricism is blatant before even pressing play.
Slowthai, unfortunately, only dips his toes into the water of controversy with this release, and for the most part, plays it safe. This album feels like a chat at a party with someone who has nothing to say but keeps his mouth moving anyway to get attention. Fleeting glimpses of deeper thoughts may keep the listener interested occasionally throughout the album's mediocre tracks. But a lack of any real new revelations or Slowthai's signature arrogant yet on-the-nose political comments means that the Northampton MC's latest release doesn't live up to the high standards of social commentary he set for himself on his debut album.
The album is split into two halves to symbolize a different side of Frampton's personality. The first half acts as a representation of Slowthai's more braggadocios side, filled with trap beats, bassy 808 kicks and his famous unapologetically British shouting vocal delivery. The second represents his more tentative side, with softer tracks detailing the inner struggles of the Slowthai psyche, laid over more somber and slower beats.
The first half is an assault on the ears and is sure to divide audiences. Songs here have heavy but uninspired beats. When they're paired with Thai's screaming vocals it can be quite grating. These tracks are ultimately carried by their features. "CANCELLED" (featuring Skepta) and "MAZZA" (with A$AP Rocky) have their most exciting moments when Slowthai keeps away from the track. They would be the perfect background to a "Call of Duty" gaming session as part of a Spotify U.K. "Hip-Hop Hype" playlist due to their catchy choruses and big-name guest stars. However, the lack of unoriginality and boring beats makes actively listening to them a bit of a chore.
The album eventually takes a turn for the better in the second half. Gone are the boring trap beats. They're replaced with experimental jazzy hip-hop-inspired beats that wouldn't feel out of place on a Brockhampton LP. Here we see Slowthai open up more with the struggles of inner his torment, providing to be far more successfully introspective than on the first half. Mellow-vibe inducing artists James Blake and Mount Kimbie appear on "feel away," while Deb Never makes an appearance on "push."
"Terms," featuring Denzel Curry and Dominic Fike, is easily the highlight on the whole album, with Fike's buttery, smooth and warm vocals bouncing around the walls of the audio soundscape, paired with Curry's signature pitch-shifted backing vocals, and Slowthai providing his most impressive vocal performance on the LP.
TYRON keeps with the same vibe for the last few tracks and this is welcome following the onslaught of the first seven tracks that barraged sore-eared listeners. Here, Thai delves into the deeper topics. Notable moments come on "adhd" and "nhs." But while the second half more successfully covers the topics in which Slowthai is interested, the lyrics still leave a lot to be desired, and pale in comparison to the complexity and brashness found on Nothing Great About Britain.
Despite some highlights and catchy feature spots, Slowthai's second album, TYRON, is ultimately a disappointment for fans of his Prime Minister Boris-Johnson-bashing antics.