Album Review: So Many Wizards fail to breath new life on Heavy Vision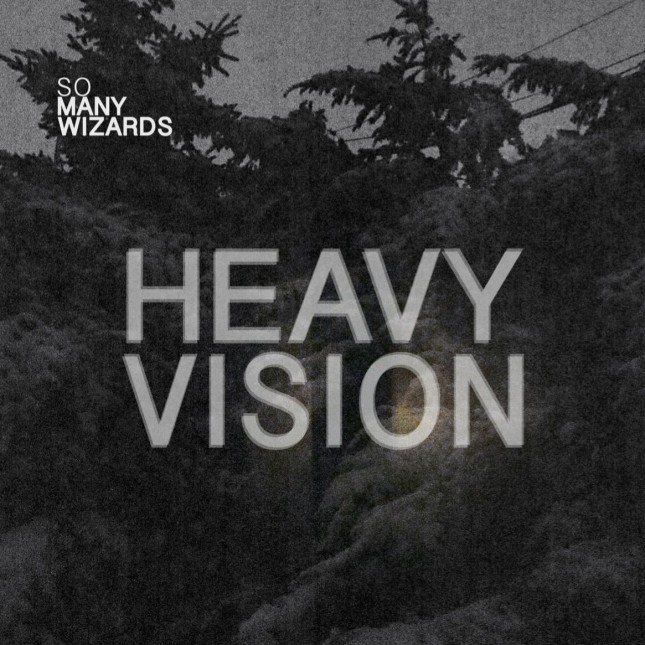 What began as Nima Kazerouni's musical bedroom experiments evolved into So Many Wizards. The Los Angeles dream-punk project, led by Kazerouni, is back and looking to build upon its last album, Warm Nothing. Since that last album, Kazerouni has undergone a series of radical life changes and has drawn inspiration from these experiences. He aimed to use this latest album as a vehicle to share his emotional journey. Unfortunately, this notable backstory isn't enough to carry Heavy Vision, which is ultimately held back by boring performances.
Heavy Vision
So Many Wizards
April 14
In contrast to their music in the past, So Many Wizards picked up the pace with some of the Heavy Vision tracks. With this change in pace, the band also fleshes out some noticeable surf punk influences. On tracks like "Just Poison," the catchy guitar riffs and energetic drums help keep attention on an otherwise forgettable track. The influence likely came from producer Eric Penna, has also worked with Los Angeles surf punk band Sad Girl.
These same qualities are present on "It Comes For Us." The times these influences are heard are the highlights. These sparse moments gives life to this otherwise uncharismatic project. There are not many highlights. 
The band's dreamy stylings are present throughout the album. Kazerouni's light vocal delivery is extensively used here. Even on tracks like "Before She Runs," where he uses a deeper tone than usual, the breathy delivery is noticeable. It's not terrible, but too much comes across as off-putting and difficult to listen to. The vocals on "Swimming Pool" sound like the vocalist is dragging out words while speaking over the track. The grating delivery is awkward.
Heavy Vision is pretty much what fans expected from So Many Wizards after their last album, and that's its biggest issue. Despite the bright spots, the band's formulaic approach keeps the album mired in mediocrity. Changes in pace were not enough to differentiate the songs.
Follow reporter Hector Aguilar at Twitter.com/HectorJ_Aguilar.