Album Review: SOHN simplifies his sound with Rennen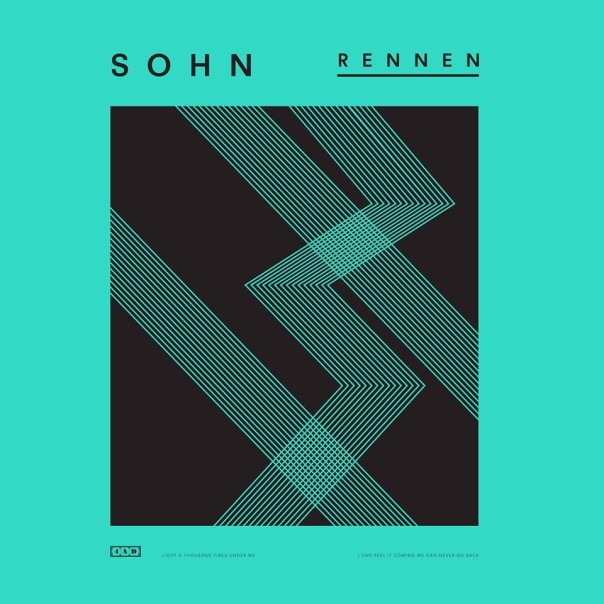 From traveling the world and performing at major music festivals to getting married and becoming a first-time father, SOHN has lived a memorable two years. Rennen, the German word meaning "to run," is an apt title for SOHN's sophomore studio album.
Since his 2014 debut album, Tremors, the London native has honed his sound, limiting himself to only a few key elements. Rennen explores the beauty of everyday life, as well as the monumental moments. Starting with opening track "Hard Liquor," a machine gun-staccato beat doubles as an excited heartbeat. Sohn's voice echoes and the song ascends to a climactic crescendo chorus until, like a plane flying out of turbulence, it smooths out.
Sohn, in the same vein as the Weeknd, creates a sultriness with his minimalistic sound. It's something that was lacking in his previous work and shows his progression as an artist. This is primarily evident on the title track, where the longing drips from his voice. In this way, the anguish is palpable and the emotion carries a real resonance with the listener.
In songs like "Conrad" and "Primary," SOHN uses empty water bottles, kitchen utensils and the house in which he recorded to create a fresh sound. Blending effortlessly, SOHN turns simple sounds into an ambitious work of art.
Although most of the album focuses on the milestones in SOHN's personal life, a few songs emphasize his anxieties for the future. In "Proof" he sings "I hope I prove myself wrong" when talking about his fears of raising a child. Other songs like "Signal" and "Harbour" aren't limited to a specific thought, but rather the notion of staying afloat in times of struggle.
Experimenting with new sounds can be tricky for many artists, but Rennen displays a crisp take on SOHN's traditional sound with a twist. Clocking in at just a little under 38 minutes, the album's 10 songs meld from one to the other to coalesce briskly and tidily. There was even a feeling at the end that there could have been one more, but that's where you want your audience to be. Leave them hanging there, and then you've got them. That's what turns this anticipated album into a smashing success.
Follow columnist Ruby Virchow at Twitter.com/RubyVirchow.