St. Paul and the Broken Bones travel from salvation to sin on 'Young Sick Camellia'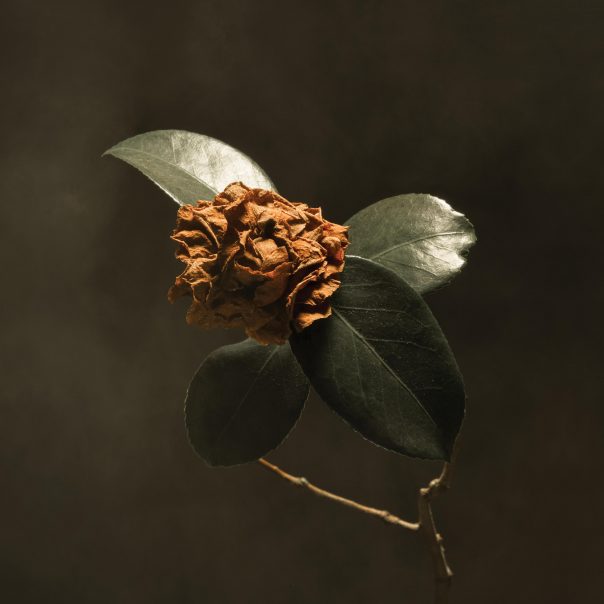 You know the story: Blind ambition leads a plucky small-town protagonist out of the pious pews and to the big city, where he makes a splash until the cocaine disco inferno seduces and then consumes him. It hollows him out and leaves him isolated and alone amid the trappings of his success. On Young Sick Camellia, Birmingham, Alabama octet St. Paul and the Broken Bones performs the second act of this old story. The album pushes its earnest soulful 1960s  sound into the secular excesses of the '70s.
Young Sick Camellia
St. Paul and the Broken Bones
Sept. 7
Center stage is acrobatic vocalist Paul Janeway's transformation from conflicted but supplicant and reverential soul singer into a fiery critic and flawed human.
On 2014's Half the City's "Call Me," Janeway told the object of his affection, "I need you to hear you sweetheart/Let me, let me, let me, let me hear you again." But on "Convex," the first full song from the new album, he now commands the listener to "spin around my thumb." Clearly,  the power dynamics have changed. When Janeway sings, "and I love you, baby" on "Apollo," it sounds exactly like all those other guys singing those words.
While the album evokes the '60s and '70s with its nostalgic feel, the recording benefits from all the digital bells and whistles of 2018.  St. Paul and the Broken Bones teamed up with hip-hop, dance and R&B producer Jack Splash, who's worked with Solange, Kendrick Lamar, Diplo and Alicia Keys, resulting in an album of serious ear candy. It includes some bass tones on "Mr Invisible" that will give your goosebumps goosebumps. The vibrato drenched guitar tone on the space travel-themed love song "NASA" percolates with a cool intensity.
With its slow build from just voice and gentle acoustic guitar to a frantically emotional crescendo, "Hurricane" is the album's most dramatic track. Janeway croons against a stormy chord, "I feel you coming, like a hurricane." This song also appears to explain the album's most disjunctive element: a series of grainy recordings of Southerners describing hard times and hurricane damage.
The funk of "Got it Bad" is infused with a heavy dose of disco and witnesses Janeway straying from his familiar Sam Cooke territory of the last few albums. He now channels Marvin Gaye's environmentally conscious falsetto, singing, "Preacher of elastic/ How we can let it go and go and go?/ Love is full of mercury/ And now we can lose control, control, control."
St. Paul and the Broken Bones has abandoned its minimalist R&B arrangements for dense slabs of heavily produced dance music more in the vein of Kool and the Gang. The band momentarily returns to its older sound at the beginning of "LivWithOutU," with some understated piano and guitar, but the detour is short-lived and it quickly returns to borrowing Earth, Wind & Fire keyboard riffs.  
Any of these songs could serve as soundtrack for the dramatic montage of our plucky protagonist defeated by sin and laid out on the floor of his fancy digs: half done lines of cocaine waiting on tables, unanswered phone messages from friends and family left blinking, drawn curtains blocking sunlight, pizza boxes and liquor bottles strewn about.

The album reaches an emotional fever pitch with the final track, "Bruised Fruit," by which time Janeway has reached such a manic emotionalism you can't help but worry about him having some kind of aneurysm as he sings, "Tangled in a Southern state/ Wrestling with a little fame/ Urgency inside your eyes/ Wishing that somehow did we get this far/ How did it get oh so hard?"
Change isn't always bad, and those willing to head into the city for some gritty realness after some time down on the farm will find Young Sick Camellia very rewarding. But if you find yourself yearning for simpler times and less-conflicted heroes, you might go back and enjoy 2014's Half the City. The burning question is: What happens in the band's third act?
Follow writer David Gill at Twitter.com/songotaku.