Album Review: Steve Earle & The Dukes soulfully pay tribute to Guy Clark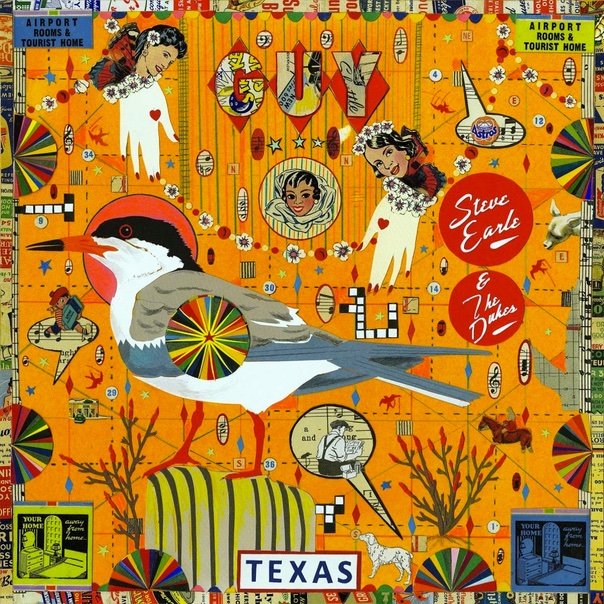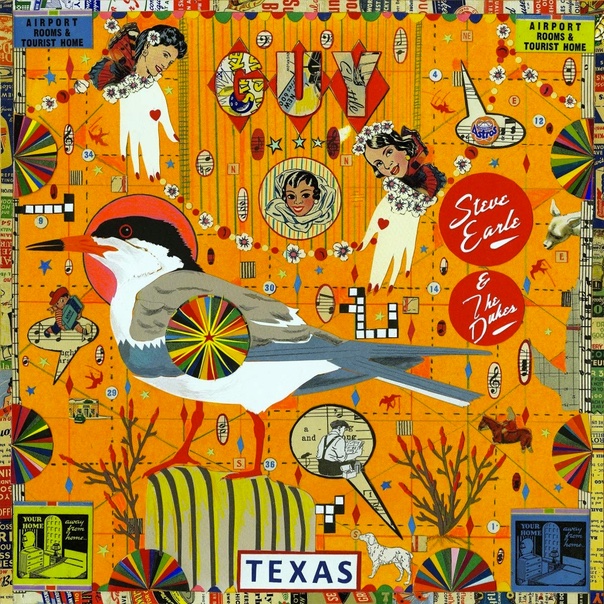 On his newest album, Guy, Steve Earle and his band the Dukes pay tribute to one of his foundational influences, Guy Clark. Earle covers 16 of the country and folk great's most prominent songs and indirectly reflects upon his intimate relationship with the legendary songwriter.
Guy
Steve Earle & the Dukes
New West Records, March 29
Earle begins the album with a downtrodden cover of "Dublin Blues." In his whiskey-stained voice, he sings "I wished I was in Austin/ In the Chili Parlor Bar/ Drinkin' Mad Dog Margaritas/And not carin' where you are." He establishes a rustic melancholy tone for the rest of the album right on the opener. Eleanor Whitmore's fiddle adds welcome layers of complexity to the song. Steve Earle and company then jump into a moving rendition of "L.A. Freeway."
Earle sadly grumbles, "If I can just get off of this L.A. freeway/ Without getting killed or caught/ I'd be down that road in a cloud of smoke/ For some land that I ain't bought, bought, bought." Earle's gloomy inflections convey a deep sense of sadness for his friend's passing in 2016 and a longing for better days.
The album takes an upbeat turn with "Texas 1947″ before dropping into its saddest and most reflective point. "Desperados Waiting For A Train" begins with just Earle and his guitar and builds into him wailing: "We were friends, me and this old man/ Like desperados waitin' for a train."
Following this dreary emoting comes the upbeat and bouncy "Rita Ballou," with Earle singing in a classic honky-tonk country style and bringing listeners out of the emotional depths of "Desperados." "The Ballad Of Laverne And Captain Flint" upholds this timeless Americana aesthetic, layering fiddle solos and mandolin strumming.
Other standout moments include the soft, slow and intimate ballad "That Old Time Feeling," on which the bandleader soulfully groans over the band's somber melodies. Ricky Ray Jackson's pedal steel guitar shines especially bright on this track, propelling the song's adventurous atmosphere.
On "She Ain't Going Nowhere," Earle and Whitmore elegantly harmonize and their beautiful chemistry adds an artful weight to the lonesome tone of the album.
The album aptly ends with "Old Friends," complete with the perfect full-circle chorus: "Old friends shine like diamonds/ Old friends you can always call/ Old friends, lord, you can't buy em/ You know it's old friends after all." This song provides a moving conclusion to the album's bittersweet concept, becoming by far the most moving cover on the album. The chorus is matched by Mickey Raphael's haunting harmonica melody and by lively mandolin and guitar solos.
Guy is an Americana album for Americana fans, with a treasure trove of earthy arrangements and road-weary singing. Steve Earle & the Dukes use this authentic songwriting to skillfully and soulfully pay tribute to Guy Clark while maintaining the integrity of the legend's original work.