Steve Hackett conjures brooding musical history on 'Under A Mediterranean Sky'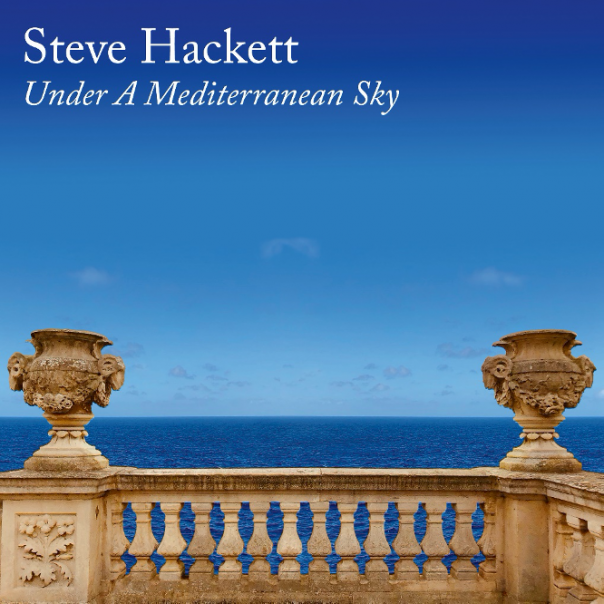 According to a 1970 ad he placed in British music magazine Melody Maker, guitarist and songwriter Steve Hackett displayed an early interest in pushing "beyond existing stagnant music forms." This attitude landed him a high-profile gig as the guitarist for progressive rock pioneers Genesis during a run of celebrated albums. His refined, high-minded approach meshed synergistically with Genesis' obscure, theory-driven arena rock.
Under A Mediterranean Sky
Steve Hackett
Insideout Music, Jan. 22
7/10
Since the mid-1970s, however, Steve Hackett has persisted quite proficiently as a solo artist. His latest, Under A Mediterranean Sky, marks his 26th LP release under his own name. Eschewing the major tropes of rock this time out, Hackett delivers a blissful instrumental record both grandiose and pleasingly focused.
"Joie de Vivre" opens with a rumbling classical folk guitar pattern. Genesis fans will recognize Hackett's picking patterns and knack for building a percussive sense of apprehension to an emotional payoff. The song skirts the bare edge of rock and roll, but can more accurately be described a straightforward concerto piece for guitar.
As Hackett's primary instrument, the classical guitar features heavily throughout Under A Mediterranean Sky. His guitar work is consistently arresting. He weaves subtly complex and unexpected chord changes in long runs, leaning into unseemly diminished patterns for variation. Yet more often, the playing is inarguably pretty, played with gusto, and at various times approaches the disparate styles of Andrés Segovia and John Renbourn.
The guitar is Hackett's vehicle for composition, but Under A Mediterranean Sky presents modern chamber music with occasional symphonic ambitions.  While his guitar serves as the plot, collaborator Roger King and a handful of other instruments make appearances as recurring characters. A lush string section and playful flutes drive a sunny waltz movement in "Casa del Fauno," one of a handful of songs that lend the album a cinematic sweep. The Arabesque piece "The Dervish And The Djin" conjures visions of trickster spirits and mysterious silken dancers. A lone wailing violin heralds "The Memory Of Myth," a tentative, brooding composition for Greek island hilltops in the night.
It would be facile or superficial to describe Mediterranean Sky as "classical." More to the point, Hackett uses the regional backdrop of Europe and North Africa as a canvas to conjure an impressionistic survey of its musical history. The orchestral turns in major compositions like "Mdina (The Walled City)" and the tragic "Andalusian Heart" scrape the aristocratic heights of Europe's classical canon.
But the bedrock of the record, and the larger portion of its running time, consists of Hackett's delicately penetrating guitar playing. This commendable emphasis on playing over theory keeps the album from feeling stuffy or overwrought, and the result is a largely accessible and enriching instrumental album. Hackett more often than not chooses the voice of his instrument above high-handed multi-voice complexity, placing him closer to folk traditions than fanciful courts. His Mediterranean Sea is one viewed from the cliffs by a lute-bearing minstrel who feels inspiration in every wave.
The aforementioned "Mdina," easily the longest song on the album, is also the most ambitious. Percussion and horn blasts summon the gravity of ancient battles before Steve Hackett enters with a raking dissonant chord on his nylon-stringed instrument. A mournful guitar performance skillfully blends minor and major harmonic elements, creating compelling tension interspersed by a dissonant chromatic theme. A stunning piece, "Mdina" successfully presents both idyll and conflict side by side, using an expansive palette of abstract, but subliminally appropriate elements.
It's this subliminal quality that makes Under A Mediterranean Sky a success. While the album circles itself with a selection of similar musical themes, Hackett's modal and instrumental choices do evoke the Mediterranean region, with its deeply felt history and significance. A surprisingly effective and enjoyable record, it transports listeners into their own imagination.