With nods to the new, the familiar, Steve Howe tells us what 'Love Is'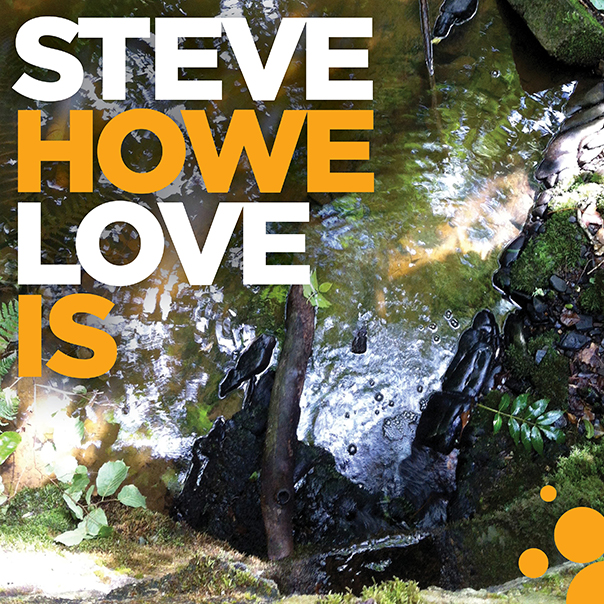 Steve Howe has recorded 21 solo albums over a 45-year period—and, incidentally, has been a major instrumental voice in Yes, perhaps the pre-eminent progressive rock group over the past half-century. If you count his work with Yes and with the more pop-oriented Asia, along with his solo work, Howe has probably played every possible lick on almost every stringed instrument out there.
Love Is
Steve Howe
BMG Records, July 31
6/10
So it's no surprise that the 73-year-old Howe, who is still a member of Yes, never sounds less than expert on his new solo release, Love Is. It's his first solo album since 2011's all-instrumental Time. On Love Is, Howe plays all  electric, acoustic and slide guitars, as well as keyboards, percussion and, on half of the 10 tracks, bass guitar.
Like on any Yes LP, including the ones that weren't particularly good (Union, anybody?), the 10 songs on Love Is are well-crafted, carefully textured pieces. In the promotional materials, Howe describes the 10 new tracks as "five instrumentals and five songs."
The instrumentals here showcase Howe's unquestioned masterful chops, but not all of these pieces have anything unique to prove, or cover new ground. The album's opener, "Fulcrum," lays out the basic instrumental approach on Love Is: acoustic and electric guitars layered upon each other, backed with decent bass work and the appropriate drumming (in "Fulcrum's" case, unobtrusive and supple) by Howe's son Dylan.
While "Fulcrum" may, in the end, come off as tedious, the time changes and varied tempos make "Beyond the Call" something of a folked-up version of a classic Yes instrumental. And on the more electric "Sound Pictures," had the guitar lines been done in harmony with, or placed against, sweeping keyboard solos (like Rick Wakeman's signature organ), this could have been a number off Relayer.
A song you haven't heard on a Yes album, and likely never will, is "See Me Through," a fast, assertive and propulsive rocker. It's a winner, and shows a side of Howe that rarely came through with Yes, much less Asia.
"Love is a River" takes a jazz-folk tack and lets Howe stretch out on slide guitar. His relatively unremarked slide playing evokes not the blues of Elmore James or classic stadium rockers like Foghat's Rod Price. Rather, it's used more for flavoring and texture, much like George Harrison's subtle slide (think of his solos on Badfinger's "Day After Day" or the Wilburys' "Handle With Care"), and on Love Is proves effective here and on "See Me Through."
These latter two songs are among the five that feature vocals, by Howe himself and backed up at many junctures by current Yes lead singer Jon Davison. Davison, who also plays bass on the five vocal tracks, sounds very much like original Yes voice Jon Anderson (and Anderson's successor, Benoit David, for that matter). It gives the vocal tracks a certain Yes-type feel, even on a decidedly different kind of song like "See Me Through." Davison's singing also helps boost Howe, whose own vocals are serviceable, if a bit drab. But Howe does give his songs here a voice that helps them stand out from his more famous primary gig.
Some of the toughest guitar work on Love Is comes on the album's closer, "On The Balcony." And even that song's more assertive moments exist side-by-side with quieter, more contemplative passages. In this way, the songs maintain a connection to the Yes family canon.
While "On The Balcony's" lyrics are fairly specific, both literally and figuratively: "The stage is just a balcony, two hours where you play your best." Most other lyrics on Love Is are a bit more sweeping, and often address the environment and the humans in it. "Is it really any wonder, is it really a surprise, we're confused by the world that we've made?" Howe says on "Love is a River."
Love Is carries on a rich tradition in harkening back to the familiar prog styles that has made Yes an enduring favorite, but adds jazzier, folkier directions, sometimes all within one song. That is the individual stamp Howe puts on the work.
Follow journalist Sam Richards at Twitter.com/samrichardsWC.