ALBUM REVIEW: Swamp Dogg gets soulful on 'Sorry You Couldn't Make It'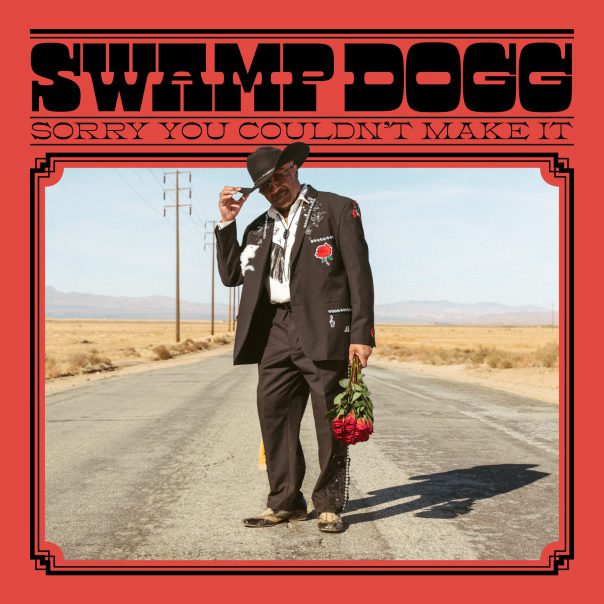 Swamp Dogg is one of the best soul singers most Americans have never heard of. The aging vocalist is a little like those quaint little diners you discover on a road trip: someplace that smells like bacon and coffee, with waitresses who call you "sweetie." The native Virginian (born Jerry Williams, Jr.) has been producing top-notch soul music under the moniker Swamp Dogg since 1970, and yet, despite a dedicated cult following, he's never really broken into the mainstream. But that's a big part of his charm. Swamp Dogg belongs only to those who have made it far enough up the river to find him.
Sorry You Couldn't Make It
Swamp Dogg
Joyful Noise Records, March 6
His latest album, Sorry You Couldn't Make It, marks a return to his roots following the singer's much more contemporary-sounding 2018 collaboration with Bon Iver's Justin Vernon and Poliça's Ryan Olson, titled Love, Loss, and Auto-Tune.
Sorry You Couldn't Make It is a classic soul album; the kind you discover on vinyl in a used record store for 99¢, take home, fall in love with, and eventually wear out. Were you to survey 100 listeners, I doubt any of them would guess the album originates in the year 2020. The music, replete with warbling organs, funky guitars, rock-solid grooves and propulsive piano, suggests a much older genesis—sometime before people figured out smoking was bad for you.
The album's opener, "Sleeping Without You is a Drag," is a classic soul ballad with tremolo-laden guitar, swirling organ and stabs of piano. The song, which evokes comparisons to Otis Redding and Sam Cooke, also features singer-songwriter Jenny Lewis and Bon Iver's Justin Vernon. Swamp Dogg tempers the overwrought emotion common to soul music with a touch of ennui in a performance nuanced enough to warrant an Oscar for best drama.
More upbeat songs like "Good, Better, Best" and "Family Pain" are a little funkier, with scratchy, wah-wah-inflected guitars and a rock solid rhythm section. "Family Pain" tackles the problem of addiction within a family dynamic. "Family pain, we're all going out together, smoking crack and doing cocaine," Swamp Dogg sings.
But it's the slower, more emotionally intense songs that really shine. Songs like "Don't Take Her (She's All I Got)" and "I Lay Awake" straddle soul, honky tonk and American roots music. The gentle piano ballad "Billy," about a boy's first steps, tears at the heartstrings.
The other highlights on the album are the two duets with the gravelly voiced country and western singer John Prine. On "Memories," Prine and Swamp Dogg attempt to out-rasp one another as they get down to the serious business of bumming you out. "Memories don't leave like people do, and that's why in my mind I'm always gonna be with you," the two sing together. On "Please Let Me Go Around Again," the two beg for another lifetime.
"I woke up yesterday/ I was 40 years old, life had passed me by/ Please let me go around again," Williams sings, followed by Prine's response: "Oh life, can't you afford me another chance?"
Swamp Dogg's music has its own unique charms, just like that roadside diner. There's something special and unpolished about both. The fact that each are off the beaten path adds to their appeal. I just hope Swamp Dogg can remain below the radar, as a special gift available only to those who have sought him out. Mainstream marketing and packaging would destroy his vibe of authenticity. It's a special type of tragedy when you return to your favorite roadside diner, only to discover it's become a Denny's.
Follow writer David Gill at Twitter.com/songotaku and Instagram/songotaku.