ALBUM REVIEW: Swans reflect and retread on 'Leaving Meaning'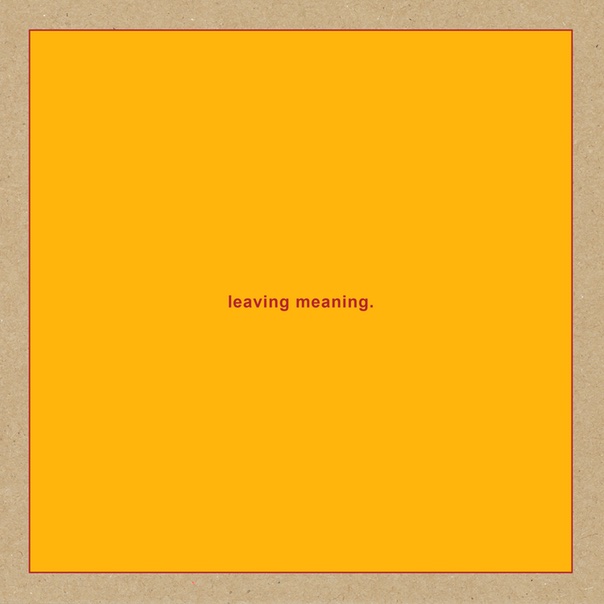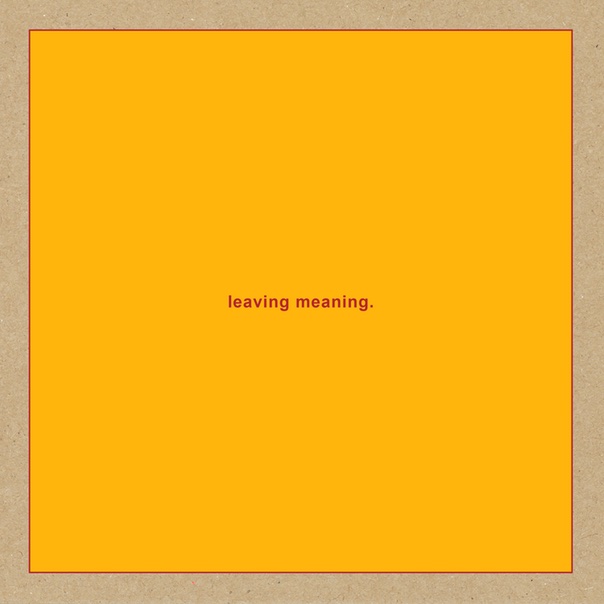 After completing a definitive comeback album streak, New York experimental rock titans Swans once again transformed. Mastermind Michael Gira has reinvented his band numerous times since 1982, but he now settles on a six-member core band, along with several contemporaries, friends and inspirations. This new lineup takes the 15th Swans album in a decidedly more digestible approach compared to 2012's The Seer, 2014's To Be Kind and 2016's The Glowing Man. Leaving Meaning may dial back the viscera, but Gira remains a force of nature as an arranger.
Leaving Meaning
Swans
Young God Records, Oct. 25
The pristine ambiance of "Hums" sets a tone of serenity for opening cut "Annaline." Akin to Gira's alt-country project, Angels of Light, and Swans' '90s albums like The Great Annihilator, the song finds its basis in lackadaisical acoustic guitar and piano. In what can best be described as a post-modern love song, Michael Gira shows striking vulnerability for a man known for the freakish and unnerving. Guitarists Kristof Hahn and Ben Frost might not play traditional riffs, but their looming soundscapes both augment and deviate from a foundation of Southern gothic music.
Similarly, single "It's Coming It's Real" is a foreshadowing of how much of this album plays out. Bolstered by rapturous vocal harmonies from David Eugene Edwards, the song's sweeping crescendo is apocalyptic folk in the truest sense. Even in these delicate moments, Gira's nihilistic fatalism is on full display: "Your shadow is shrinking/ In the tightening lens/ How many more years?"
"The Hanging Man" revamps Swans' scarier side with dissonant strains and a heavier groove. It's more akin to the band's namesake in that it's less about any individual part than how the whole arrangement adds up to a terrifying, glorious entity. As the meticulous wall of sound builds over the rhythmic pulse, Gira punctuates the rising action with chilling howls and jump-scare shouts. Evil Swans rear their head less often than before, but have a crucial impact on a relatively placid album.
"Sunfucker" wears its transgressive nature on its sleeve. Under the eerie tribal chants of Gira and what sounds like a small army of children, shrill, dissonant drones and clattering chimes build the tension for Larry Mullins' whacking beat to cut. He and bassist Yoyo Röhm lock into a hypnotic groove as Gira and his wife, Jennifer Gira, bring the song to an eruptive head.
Obscure and ever-present, Swans' sexual undertones augment their stranger sonics. The demented tumult of "My Phantom Limb" bookends the album with horrific epiphany, as multiple voices ramble about the breakdown of existence itself. As layer upon layer of chilling ambiance piles onto the thudding rhythm section, Gira simultaneously venerates and bemoans the chaotic shambles of life. It's all the more effective after the contemplative deep cuts.
The vast majority of Leaving Meaning centers on slow-burning meditation and lethargic crescendos. This makes for some cathartic dynamic changes on "Amnesia."The song's moody Southern gothic guitars and tremolo hammered dulcimer are topped off by Anna and Maria von Hausswolff's overwhelming choral vocals.
"Cathedrals of Heaven" functions in a similar way, giving its dreary sonics more room to breath as they develop. The lack of bombast might let down fans of Swans' noisier material, but a patient listen reveals the countless small details.
The nimble piano lines and simple acoustic guitar progressions of the title track form a satisfying centerpiece for the album. The lyrics contrast perceived reality and the unreachable certainty, as Mullins' mallet percussion fills in the cracks. This track, as well as "The Nub," also features free jazz trio The Necks. The latter song emphasizes improvisation, embellished by thumping standup bass, protracted piano ideas and non-linear percussion. The haunting voice of Baby Dee deepens the song's creeping fear and directs it toward a grating climax.
The more straightforward rock structure of "Some New Things" maintains a dense, noisy vibe, but it needed more dynamics to succeed. That's how "What is This?" succeeds. The song deals its hand steadily, knowing just when to add the glockenspiel and the bouncy Americana groove.
Swans often emphasize the big picture of immediate gratification, but this album is 93 minutes long. Leaving Meaning flirts with traditionalism while remaining true to Michael Gira's unique vision. It's only accessible in so far as Swans aren't bashing you over the head as often. It's still a very idiosyncratic experience—akin to the rapture its title suggests.
Follow editor Max Heilman at Twitter.com/madmaxx1995 and Instagram.com/maxlikessound.