ALBUM REVIEW: Tash Sultana justifies early success with 'Flow State'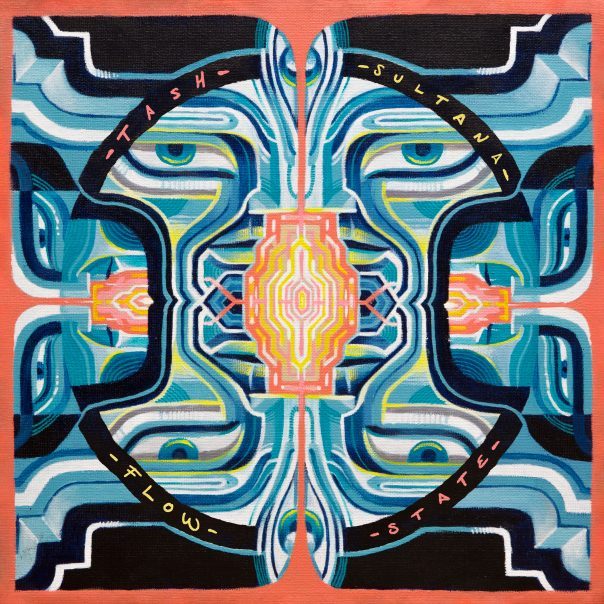 Psychedelic-reggae-rock fusion phenomenon Tash Sultana has garnered a devoted following over the last several years. Thanks to singles like "Jungle" and "Notion," the Melbourne singer and multi-instrumentalist has grown their fanbase from a dedicated cult following and attracted a more global, mainstream appeal. They (Sultana uses their/them pronouns) gained enough enthusiastic followers to justify their presence on some of America's biggest festival stages, such as Coachella, Outside Lands and Lollapalooza. Astonishingly, they have done all this before releasing their debut LP, making Flow State a long-awaited milestone.
Flow State
Tash Sultana
Aug. 31
Although the majority of the tracks on Flow State can already be found on Sultana's YouTube channel, this album is by no means redundant. Their musicianship has clearly developed since they first recorded with a GoPro in their bedroom, and they now has the platform to bring their true vision to life. Ranging from four to nine minutes long, every track presents a new and extended insight into Tash Sultana's creativity.
The album opens much like their live show, with a passionate display of their instrumental ability. Intro track "Seed" begins with a 30-second distorted guitar solo featuring a smooth, upbeat melody and elongated string plucking with a heavy echo. Sultana effectively plants the seed of what is to come on the album with this calm, yet energetic start.
The intro is far from the only track to feature powerful guitar solos. "Cigarettes," "Mystik" and "Murder to the Mind" all have intense instrumentals. While Sultana is known for their passionate musicianship, perhaps no song showcases this better than "Seven." The album's only true lyric-less song, it is easily one of it's most memorable. In many ways, "Seven" represents the crux of the album's origin and inspiration. Tash Sultana brings the hearty melodic foundation one might find with Jefferson Airplane, but grounds the conceptual hook in a way comparable to Xavier Rudd; connected to the spirituality found in reggae. Properly digesting this song requires acceptance of a unique stylistic blend.
Proficient in well more than a dozen instruments, Sultana is nothing short of a virtuoso. "Seven" showcases their incredible skill as it seamlessly switches control of the melody between a variety of instruments. A quick tempo snare beat pulls along some robust keyboard cords, imparting energy as well as depth. The keyboards become increasingly pronounced until about 90 seconds in—when the song truly bangs. As violin-sounding synths give the song its first melody, only to go silent just 30 seconds later.
A gentle harp lead sees the song through its next section. It at times plays more like a sci-fi soundtrack than one of Sultana's more traditional songs, as it quickly picks up in pace and takes on a more ominous tone. In the last minute, the keyboard and string synths return more pronounced and lead the song home. The journey the song takes, even without lyrics, is more sophisticated than most others.
"Blackbird," the album closer, clocks in at just over nine and a half minutes, making it the longest on Flow State. It opens with a three-minute out-of-this-world solo, giving it a flamenco flare. The sparse lyrics show a range of Tash Sultana's voice unheard on the rest of the album. Using a more resonant part of their register, their haunting delivery add an echoing tone to the middle of the piece. The aura is short-lived, as the song then returns to a guitar-centric theme. It ends with a vigorous passage that displaces Sultana's mastery and enthusiasm for their instrument. A few seconds of complete silence linger at end, almost as if to symbolize the artist catching their breath after the taxing performance.
The album ends the same way it begins, with a two-minute guitar solo full of infectious embellishments and heavy distortion, but still meditative and calm. It's a much-needed palate cleanser. With their first album under their belt, Tash Sultana has displayed a musicality on the highest level.
Follow writer Nick Gumas at Twitter.com/NickGGumas.