ALBUM REVIEW: Taylor Swift delivers second lyrical punch on 'evermore'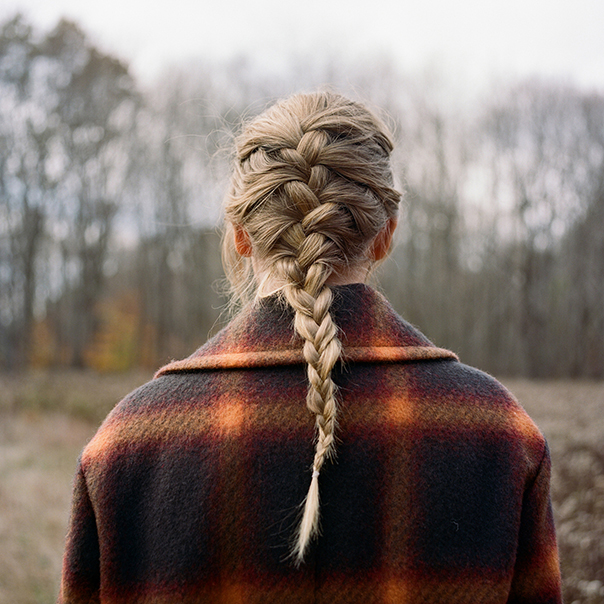 Leave it to Taylor Swift to shock the music world by releasing a surprise album just a handful of months after dropping… well, a surprise album. Evermore serves as The Love Below to her own Speakerboxxx. Some of the original cast involved in crafting Swift's spectacular folklore are back for more, with collaborations by Bon Iver's Justin Vernon, The National's Aaron Dessner (joined for a song by the rest of his band) as well as Swift Squad members HAIM and Jack Antonoff.
evermore
Taylor Swift
Republic, Dec. 11
9/10
Taylor Swift tapped into something resonant on folklore. The album was a rallying cry of pandemic isolation, a record that allowed for musical space and further lyrical exploration. It was her most mature record, dealing with some very adult themes. Swift has said that her pandemic writing sessions were prolific, and the evolution and growth is noticeable even with the short span between records. Evermore was so hotly anticipated that it crashed Spotify for a few seconds as fans clamored for a first listen.
The album opens with delicate acoustic guitar notes and a light sprinkle of percussion in "willow." "I've come back stronger than a '90s trend," Swift sings on the bridge. Her quieted delivery matches the laid-back vibe. Together, Swift's fellowship creates an even more intimate listening experience.
One noticeable difference in the early stages of evermore is the presence of Swift's voice, a little higher in the mix than the more muted folklore. While "champagne problems" starts as a stark piano ballad, it builds to a dramatic chorus of harmonies. There are surprises of sorts, too. "Gold rush" strays from Swift's folky backdrop to more of a pop feel—the first time on this two-album journey. A simple looped beat carries this grand orchestral track. "I don't like a gold rush/ I don't like anticipating my face in a red flush," she sings, as the song cheekily name-checks folklore—and the unrealistic nature of happily ever afters—in the lyrics.
The atmospheric "'tis the damn season" ventures into more exploratory territory, with panned percussion that makes for an expansive stereo listening experience. "I'll go back to L.A./ And the so-called friends will write books about me/ If I ever make it," Swift laments.
Then, on the intimate piano-led "tolerate it," she effectively narrates a one-sided love, singing, "I know my love should be celebrated/ But you tolerate it." Swift continues with the solemn passage, "I'm begging for footnotes in the story of your life." Even the song's final lyric feels like a cliffhanger to an unfinished tale.
The HAIM sisters join on the bouncy acoustic sway of "no body, no crime," a bluesy stomper about Swift's journey to investigate a lover's transgressions. "I think he did it, but I just can't prove it/ No body, no crime/ But I ain't lettin' up until the day I die," Taylor sings before turning it around on herself in the track's final verse. Swift seemingly references one of the HAIM sister by name (Este) throughout the Bob-Dylan-meets-The-Chicks murder ballad.
The longest track is "happiness," clocking in at just under five and half minutes. It's the sort of statement in arrangement that says, "I don't need radio airplay anymore." Swift's lyrical styling takes on an almost chatty persona, putting you in the room as her friend, listening to her stories. "Dorothea" takes on more of a classic country vibe, with the song's namesake making for a melodic twist. One of the joys of folklore was discovering the stories behind the songs—some narratives of true events while others more conceptual—no doubt Swift fans will dig into every reference and story throughout evermore as well.
Dessner's band The National duets on "coney island," a seemingly simple and effectively wonderful track about reflecting on young love: "We were like the mall before the internet/ It was the one place to be." Swift grew up in an era of internet, of course, so credit to whoever planted that seed in her mind. "Ivy" is another acoustic frolic, but Swift's delivery gives it more of an upbeat feeling. "Yeah/ It's a fire/ It's a goddamn blaze in the dark/ And you started it," she sings, digging deeper into the emotions of love and devotion not reciprocated.
Twangy '70s AM gold tune, "cowboy like me," has Swift singing delicate harmonies with a man who's so far uncredited on the track that sways with a dramatic nuance. And from this point, about 45 minutes in, the album begins to pick up steam. The poppy "Long Story Short" wouldn't be entirely out of place on Lover. "I fell from the pedestal/ Right down the rabbit hole/ Long story short, it was a bad time," Swift sings.
"Marjorie," surely an ode to Swift's grandmother, is a bouncy piano ballad built atop an electronic melody that's at first difficult to detect.
"If I didn't know better/ I'd think you are still around," Taylor Swift declares. "What died didn't stay dead/ You're alive, so alive/ In my head."
Then, a banging percussive loop introduces "closure." Through bleeps, bloops and screeches, Swift plays a sweet piano progression and shuts down the advances of a former lover to create some sort of amicable conclusion to their relationship. "I don't need your closure," she sings, which is also fitting, as the song doesn't close the album.
That role goes to "evermore," with Justin Vernon, leading to magical results. The voices are so distinct and play off of each other atop synth-laden swirls and reverb-laden piano.
While evermore might not take listeners by surprise quite like folklore, it's no less effective in delivering Swift as a complete artist. The cozy and intimate lyrics are deserving of a second look and will surely lead to new discoveries and references that will allow the songs to live long after their first spin.
Follow writer Mike DeWald at Twitter.com/mike_dewald.