REVIEW: 'Fearless (Taylor's Version)' gives us a peak into the vault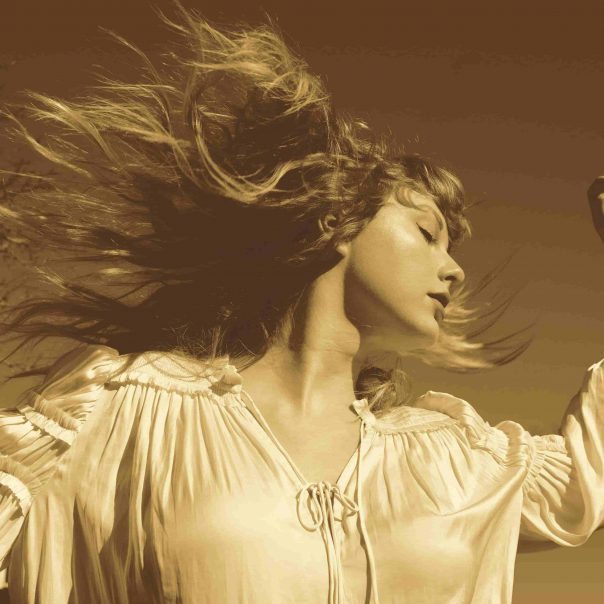 The long-teased and anticipated Fearless (Taylor's Version) has finally arrived in all of its expansive 26-song glory. The rerecording of Taylor Swift's career-defining album Fearless, released in fall 2008, comes nearly two years after Swift announced her intentions to remake her first six albums after a feud with her record label over its handling of her work.
Fearless (Taylor's Version)
Taylor Swift
Republic, April 9
9/10
Taylor's Version includes new recordings and production of all 13 tracks from the original, the six from the "Platinum Edition," 2009 single "Today was a Fairytale," and six bonus tracks pulled "From the Vault," swelling into an hourlong listen of both nostalgia and new material.
The "From the Vault" tracks are ones that never made their way onto the original album for various reasons like the physical capacity of CDs or record label concerns over length. Throughout the six new tracks, lyrics that are undeniably Swift's remind us she's one of the best songwriters out there. Only recently recorded, they are a perfect blend of the new and old Taylor Swift. Hearing them for the first time in 2021, directly after the portion from 2008, shows her songwriting consistently and maturity. The songs tell stories of her young and fragile heart, broken over teenage crushes or swearing off lovers she still finds in everything around her.
There's the classic Swiftian country on "You All Over Me," with Maren Morris harmonizing in a similar style as Colbie Caillat on "Breath," and a breezy, pop-country duet with Keith Urban on "That's When." There's the clever "Mr. Perfectly Fine," assumed to be another take on the failed fling with Joe Jonas (also hear fan-favorite "Forever & Always), where the lyric "Hello Mr. Casually cruel" appears to have surfaced long before it found life on 2012's "All Too Well."  Then on the smooth, midtempo "Bye Bye Baby," and slow country tune "We Were Happy," Swift shares more stories written with former songwriting partner Liz Rose (the two won a Grammy for "White Horse").
Swift didn't change the music or lyrics on the rerecorded tracks, making the most obvious difference her vocal strength, which wasn't present when she was in her teens. Her voice has matured, she's gained range and can go softer than on the original recordings. She's added some slight intonations and is able to hold notes longer than before. If you know the originals well, look for favorite verses or vocals and hear the differences (or just start with the iconic ending verse of "The Other Side of The Door").
Since June 2019, Swift has been embroiled in a feud with music manager and businessman Scooter Braun, who acquired Big Machine Records (and her music catalog) in a deal with Scott Borchetta, who signed her in 2004 at 14. Calling the purchase her "worst-case scenario" since she'd pressed to purchase the master recordings of her first six studio albums before departing to Republic, Swift then announced she would re-record the music in an attempt to both devalue Braun's holdings and retain a sense of authorship over her work.
Fearless, her sophomore album, was released when Swift was 18. The album catapulted her to worldwide fame, winning four Grammys, including her first Album of the Year award. It stayed at No. 1 for 11 weeks and has been certified 10-times platinum in the U.S. She embarked on her first world tour and set the standard of what it meant to be a country songwriter on the pop charts.
The era began to show the pop performer Swift would become just a few albums later. The album is filled with essential Taylor Swift. Singles "Love Story" and "You Belong with Me" both dominated country and pop radio and are still go-to's at shows. "White Horse" tells a classic story of ill-fated lovers and won two her Grammys, while "The Best Day" depicts her and her mother's affectionate relationship, and "Fifteen" introduced fans to her childhood best friend and the drama of freshman year.
Follow Domenic Strazzabosco at Twitter.com/domenicstrazz and Instagram.com/domenicstrazz.