ALBUM REVIEW: The Aces use their influence to charm on 'Under My Influence'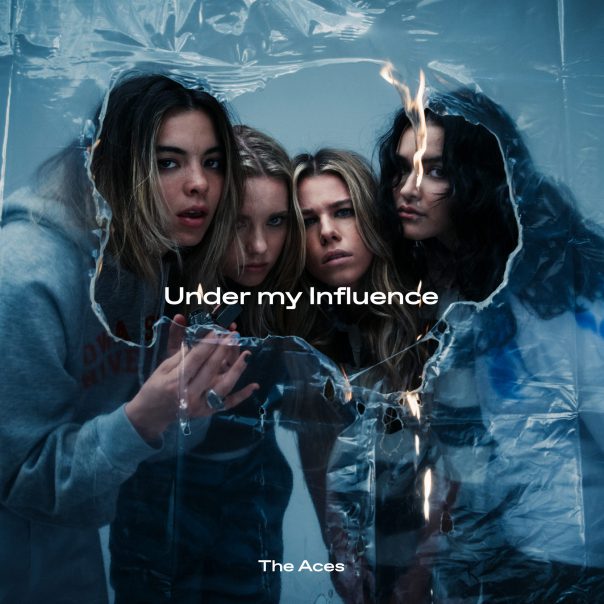 Provo, Utah natives Cristal Ramirez, Katie Henderson, McKenna Petty and Alisa Ramirez have begun to build a reputation as The Aces. And across the 14 tracks on their sophomore album, Under My Influence, the pop quartet shows an ability to develop a narrative and draw from personal experiences to give impressive depth. It's a considerable achievement by four musicians who are all still younger than 25.
Under My Influence
The Aces
Red Bull Records, July 17
8/10
Youth is no roadblock for The Aces as they provide deep and raw tunes directly inspired by their lives. Spunky, upbeat "New Emotion" follows the journey of falling in love with a best friend and not quite knowing what to do with that feeling. The lyrics cover internal thoughts and give the song a diary-like innocence as our protagonist questions whether what she's feeling is wrong.
The band pulls directly from its roots on "801" (Provo's area code), which sounds like a modern take on Sublime's "Summertime." But while the instrumentation is laid back, the lyrics are an unapologetic call to action to be yourself in a community that preaches traditional religious values. Lead vocalist Cristal Ramirez advises people to let go of guilt. "Being ourselves can never be a crime," she sings.
Through vivid storytelling, The Aces have no qualms about putting their cards on the table and hearts on their sleeves.
While the band plays catchy dance pop, the message one some of the songs is more somber or darker than what the sound suggests. "My Phone Is Trying to Kill Me" is bright but moves quickly into lyrics about missing an ex and avoiding the "monster in my pocket" that provides constant social media reminders and painful memories. It's a uniquely modern experience that even without someone in your life, it can still be difficult to escape their presence. Similarly, "Lost Angeles" has an '80s synth-pop feel to build the catchy melody, yet the story heralds Los Angeles as the "loneliest city I've ever known," full of overwhelming people and heartbreak. "All Mean Nothing" also bemoans a love lost with a lack of closure, this time over a slower flowery melody that's full of seemingly misplaced major chords.
As they did on 2018 debut When My Heart Felt Volcanic, The Aces use smart lyricism and songwriting to dispel reductionist notions of being a "girl group." Under My Influence follows a narrative rather than grouping individual singles together in a release.
Sugary-sweet love song opener "Daydream," sounds like it could have been produced by The 1975. But then the tone grows progressively darker. Maintaining love is hard, as "Kelly" and "I Can Break Your Heart Too" explain. The album reaches a low point on the devastating "Not Enough." Ramirez sings about wanting to do anything for the one she loves but is constantly told that it isn't enough. The song emphasizes the vocals, as the instrumentation is much more understated here.
Eventually The Aces look to find hope again. The three-song finale is all about growing from experience and finding love that feels less like an obsession and more like finding a comfy sweater ("Going Home") and finding riches in something besides possessions ("Zillionaire").
Follow writer Piper Westrom at Twitter.com/plwestrom.