Album Review: The Afghan Whigs are sexy, spooky In Spades on latest release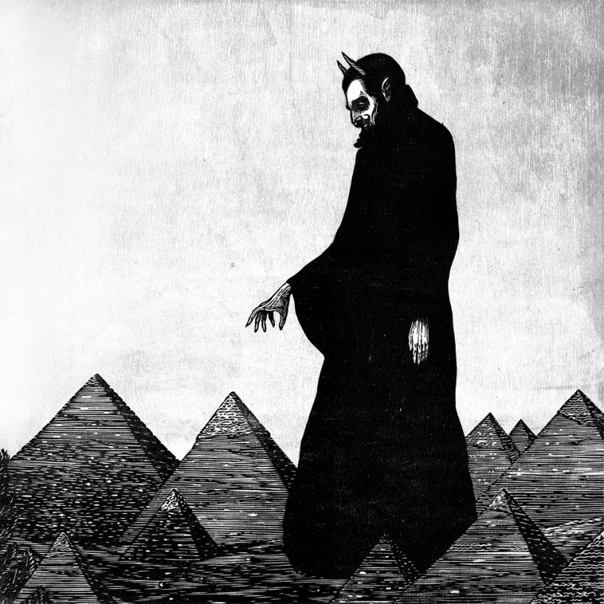 The Afghan Whigs have never lacked in sensuality. From 1993's Gentlemen to 1998's 1965 and even 2014's Do to the Beast, Greg Dulli's lyrics are often seductive and enticing. It should be noted that approach continues on the band's latest effort, In Spades, with a twist; Ever the lyricist, Dulli's thoughts are even more abbreviated, allowing the listener more opportunity for interpretation.
In Spades
The Afghan Whigs
May 5
"I like that it's veiled. It's not a concept album per se, but as I began to assemble it, I saw an arc and followed it," the Whigs' songwriter and frontman said in a statement. "To me it's about memory–in particular, how quickly life and memory can blur together."
Describing the album as "spooky," Dulli hits the nail on the head. It is also, however, quite lush and at times mystical and sexy.
In Spades kicks off with "Birdland," an unsettling melodic introduction. Dulli's soft vocals are contrasted with aggressive staccato, leaving the listener slightly uncomfortable. The song quickly delves into loss, which is a near-constant theme on the album.
"Oriole," for example, appears to be a nod to the idea that if you love something, you must let it go. Dulli is the one who flew away in this instance, but he vows to find his way back. "Where and when no matter/ I will find you/ Until then/ Hang on, hang on," Dulli sings alongside Jon Skibic's soaring guitar.
Bluesy and commanding, "Demon in Profile" showcases what Dulli does best: ooze pure sexual energy. "All over your body/ This electricity/ It was all that I wanted/ Now it's killing me," he laments on the tale of chemistry gone wrong.
Though the whole of In Spades deals with the concept of loss, no song tackles it quite like piano-driven ballad "I Got Lost." Written after learning about guitarist Dave Rosser's cancer diagnosis, coupled with the deaths of music legends such as David Bowie and Prince, the song is heartbreaking in its simplicity.
The album closes with "Into the Floor," which details the emotions involved in the realization that it's too late to make a relationship work, yet revels in the memories onto which you'll hold. More than anything, it addresses the struggle to admit when the end arrives. "When it burns/ And falls into the floor/ Feel it rise/ And come and get some more/ I'll remember you always this way," Dulli cries.
After nine songs that writhe and twist, "Into the Floor" wraps up the album with flourish. It leaves you haunted and wanting more. Luckily, unlike the failed romance about which Dulli writes, you can start the album over again.
Follow journalist Brandi Smith on Twitter, Facebook and BrandiSmith.me.