ALBUM REVIEW: The Airborne Toxic Event gets literary on 'Hollywood Park'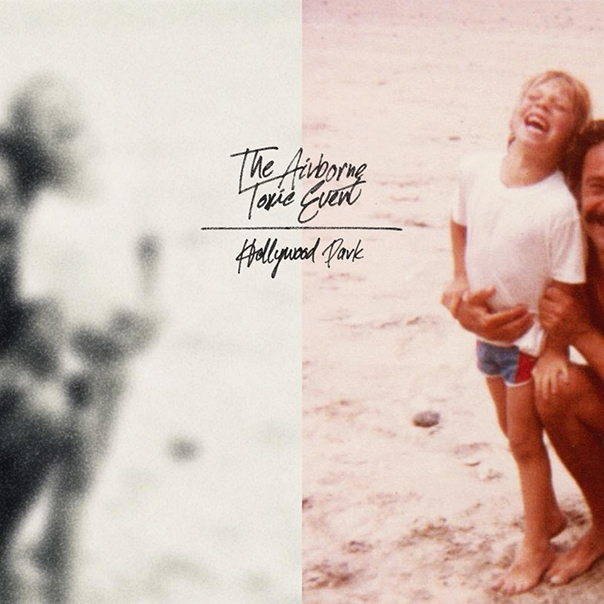 The airborne toxic event in Don DeLillo's 1985 postmodern novel White Noise, from which the band The Airborne Toxic Event derives its name, involves a chemical spill that forces the book's characters to grapple with their own mortality—while enjoying unnaturally beautiful sunsets. So while the timing of the release of the band's sixth studio album, Hollywood Park, is not optimal, it does seem appropriate.
Hollywood Park
Airborne Toxic Event
Rounder Records, May 22
Due to the ongoing COVID-19 crisis, the band has been forced to reschedule its 2020 tour. Yet it is fitting in the sense that the L.A. quartet was born in the crucible of personal adversity, and the band's brand of literary pop rock feels momentous. It's as if the music is witnessing a profound and sweeping set of changes.
The self-titled opener on Hollywood Park begins with a sprawling squawk of feedback and what sounds like bagpipes, before launching into a galloping anthem. Frontman Mikel Jollet's gravelly and commanding voice evokes a sense of power, control and drama as he delivers the album's first lyrics, "873581 was the number/ They burned it in my brain/ I could feel it in my veins/ We could run/ We could run/ We were running away."
Fans may get some help deciphering the cryptic lyrics from Jollet's latest book, titled Hollywood Park: A Memoir, set to be published by Celadon Books on May 26. It chronicles Jollett's upbringing in an infamous cult, as well as his struggles with poverty and illness. His focus has been divided between literature and music for the band's nearly 15-year career. The frontman published a story titled "The Crack" in literary journal McSweeney's in 2008 and worked as a freelance contributor to NPR, Los Angeles Times, Filter and Men's Health. 
The album is dynamic, moving between careening, uptempo anthems and delicate, evocative piano ballads. "Brother, How Was The War?" features all the drama and tension of a good Pink Floyd song before the electric guitar kicks in. The sparse piano, random sounds of children playing, along with Jollett's passionate and pleading vocals evoke a sense of high drama.
"Brother how was the war?/ I heard you met a woman there/ I hope she makes you smile/ All the shots they show of Vietnam/ I swear I see your face once in awhile," Jollett sings.
"Come On Out" begins with a simple drumbeat augmented by a growling bass, etherial synths and palm-muted guitar. Jollett's voice is deep and resonant, imbuing the song with both gothic and new wave seriousness. It sounds a bit like the Pet Shop Boys after a series of testosterone injections.
The second half of the album feels stripped down and intimate. "The Common Touch" features just Jollett and a jangly acoustic guitar. The song's freewheeling verses feature some of his sweetest lyrical gems including: "I've been 58 since I was 23/ I got 69 problems but one ain't me/ And seriously I don't give a fuck if my answer isn't good enough/ Hey there tumor man, what's the answer to this riddle then/ Is it heroin or Jesus Christ, big-ass books or sleepless nights?"
The finale, "True," continues the minimalist acoustic vibe, filling it out with washes of unidentifiable yet melodic sounds. Jollett's voice, which was so commanding and powerful at the album's outset, feels resigned and a little downtrodden by the album's close.
Hollywood Park feels almost cinematic in terms of its dynamic arc. Some of the songs seem destined to be sung along to by tens of thousands in huge amphitheaters someday, while others feel like a guy with a guitar right there in your living room. Jollett's literary background serves him well as a musical storyteller.
To celebrate the release of Hollywood Park, The Airborne Toxic Event will livestream a concert on May 22 at 7 p.m. PST. The band will commence its rescheduled tour in support of the new album in February 2021.
Follow writer David Gill at Twitter.com/songotaku and Instagram/songotaku.