ALBUM REVIEW: The Black Keys sink deeply into their roots on 'Delta Kream'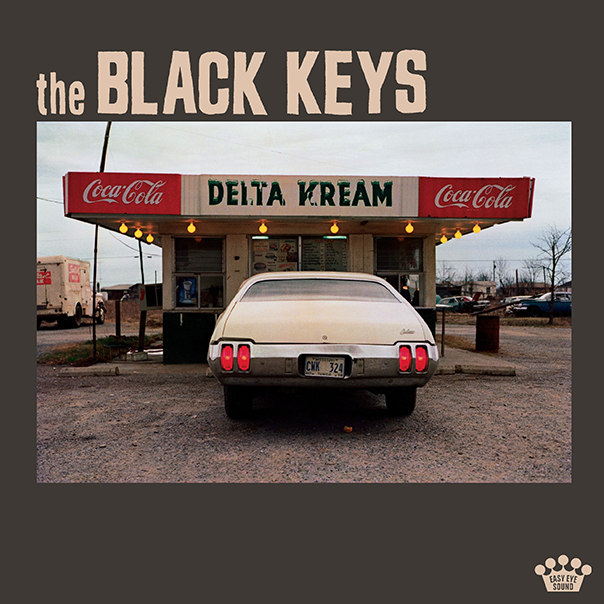 It may take a couple songs to appreciate The Black Keys' new record, Delta Kream, a tribute to the Mississippi Hill Country blues influences they wrangled a couple decades ago to become household names in roots rock.
Delta Kream
The Black Keys
Easy Eye Sound/Nonesuch, May 14
6/10
It seems like all rock bands big enough to no longer need to feed the hit machine goes back to its "roots" on one specific record. They usually describe it as something happening by accident; they just showed up in the studio to mess around and the lights drop, the mist swirls and the ghosts of old bluesmen appear. Jamming ensues and, oh by the way, a record happens. Because beneath all the plastic 21st-century hype, they're just so legitimately bluesy and whatnot. At least that's the theory. The more obscure the ancient artist, the more the band wants you to know they discovered them first.
However, Delta Kream smells authentic in the correct (small) doses. And, cynicism aside, it was probably great fun to make. So why not?
At the end of the last tour, the Black Keys went into guitarist-singer Dan Auerbach's Nashville studio, with local players Kenny Brown and Eric Deaton, for a couple days. With no rehearsal and 10 hours of playing, the 11-song Delta Kream was born.
It's a solid effort. If the idea was to reestablish their blues cred, then mission accomplished. If the goal was to bring the blues to younger listeners, they probably should've given the whole thing a bit more thought. The song choices are solid, but blues are like baseball. Sometimes the new generation needs something shinier to lure it into lifelong fandom.
It's a fun album for roots guitar lovers. Dan Auerbach riffing old Fred McDowell, Junior Kimbrough and Big Joe Williams songs sounds like a great fit. It won't be for all fans of the Black Keys, only the ones who recognize and enjoy the bedrock music on which Auerbach and drummer Patrick Carney built their own careers.
"Crawling Kingsnake" opens the record with layers of laid-black blues, punctuated by some natural-sounding slide guitar. Auerbach's vocals sound a bit too smooth, as if he needed more wear-and-tear in a stuffy studio to sound properly engaged. His playing doesn't need the same amount of warmup.
"Louise" coasts along, put together nicely but not necessarily ready to make a dent in anyone's attention span. Things pick up considerably with the lively third song, R.L. Burnside's "Poor Boy a Long Way Home," either because the song is much better than the first two, or because Auerbach's guitar playing finally jumps up screaming for attention His voice seems to have warmed up as well.
Kimbrough's "Stay All Night" could almost be a single, with Auerbach leaning into some Paul-Rodgers-like vocals and a riff personifying the beauty of patient and simple blues. "Going Down South" features another bit of sharp and expressive slide guitar, set to Carney's relentless percussion in the background. "Do the Romp" is all about dueling slide delight. There's some borderline fierce playing in there.
But by the time the band gets to "Sad Days, Lonely Nights," it starts to become clear a better-defined EP might've been the way to go. You can hear the quality, but displaying it mostly the same way over and over gets tedious. It's much better one song at a time than in an 11-song package. A great example is putting organ on "Mellow Peaches," which initially seemed like a cool breeze on a hot day, but quickly got buried in the guitar riffing. Last track "Come On and Go With Me" would be pretty compelling by itself, instead of at the back end of a record that was just too long.
The good news for the Black Keys is that it doesn't really matter. They can sink deep into the blues for a couple days, record it, and relive it at their leisure. They live to rock another day.
Follow music critic Tony Hicks at Twitter.com/TonyBaloney1967.