REVIEW: The Claypool Lennon Delirium shakes off the fleas on 'South of Reality'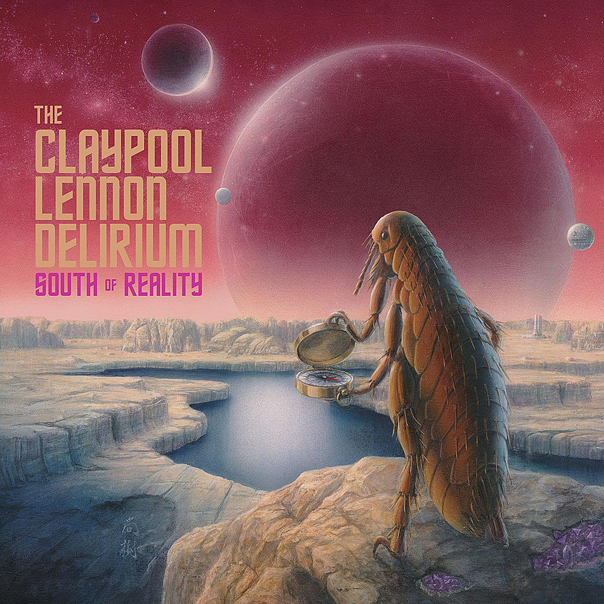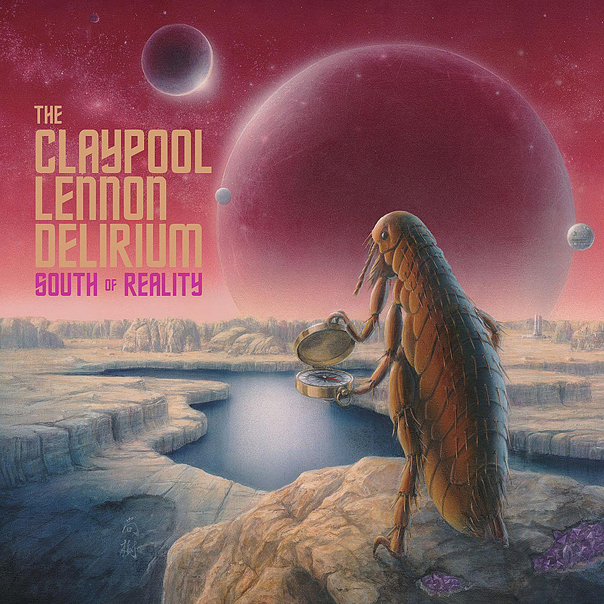 Les Claypool and Sean Lennon are not afraid to reach for the stars, and on their second album as The Claypool Lennon Delirium, the duo goes down the rabbit hole of experimentation. The Primus frontman and Beatles offspring triumphantly emerge from the other side.
South of Reality
The Claypool Lennon Delirium
ATO Records, Feb. 22
South of Reality doesn't have many songs (nine), but at 45 minutes it carries a lot of music. It's easy it is to get lost while following Claypool's and Lennon's train of thought.
Album opener "Little Fishes" has ominous wind chimes followed by inaudible and heavily distorted voices that sound like they're being played backward. A bass line then appears to directs the soundscape closer to traditional music. The lyrics are delivered in a staccato fashion and strictly adhere to the tight time of the piece. After an introductory minute, the song takes on a more upbeat and playful tone. A bass line recalling the Red Hot Chili Peppers commands dominance for the next several minutes before returning to the initial staccato rhythm. Four and a half minutes in, a fast-paced guitar solo develops in a similar fashion to Queen's "Bohemian Rhapsody" and rounds out the piece. As the solo draws to a close, some limited lyrics come together with those wind chimes and an outro.
There's a lot to unpack from the album's second song with an obscenely long title—"Blood and Rockets – Movement I, Saga of Jack Parsons -Movement II, Too the Moon." It opens with retro-futuristic synths blending into a short-lived instrumental melody as a faint voice counts backward from 10 to what's presumably a rocket launch.
The song takes flight with embellished guitar picking and vocals sung in falsetto. By this point the song has taken on a psych rock feel not unlike Tame Impala. The chorus slows down during choruses—"how high does your rocket fly"—and stays relatively conventional until the 5:45 mark, when a downcast classic rock guitar solo appears to guide the song as it trails off for the final 45 seconds.
The musical themes throughout the album are heavy augmentation and distortion. Seemingly every note is changed in some way. Claypool and Lennon took countless risks in their production. The songs should not work, but they do.
Take "Cricket Chronicles Revisited – Part I, Ask You Doctor – Part II, Psyde Effects," where a periodic sitar instrumental by Lennon dominates with Claypool's bass laying just underneath. Still, it's the bass guiding the song forward, not the soloing instrument. The unusual pairing of string instruments creates a peerless feel to the sound.
Album closer "Like Flea," ends the album with its most lyrically motivated and message-driven song," taking an upbeat view on the grim reality of human sustainability.
"They see mother earth is dying/ I don't see it it quite that way," Lennon sings. Ultimately, the album concludes on an oddly positive note, highlighting that despite the damage mankind has done to the earth, this is not a valid concern because  "Like fleas on the back of a dog/ Eventually we'll be shaken off."
Follow writer Nick Gumas at Twitter.com/NickGGumas.